WandaVision Director Gets Real About A Possible Season 2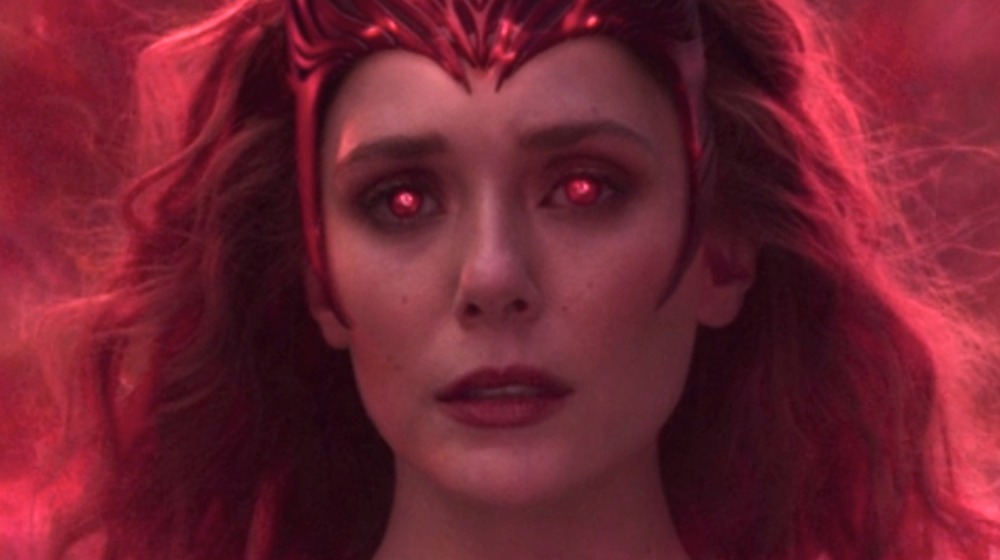 Marvel/Disney+
If you were hoping for news about a second season of WandaVision, the jury is still out. Spoilers for WandaVision ahead!
In an interview with Entertainment Weekly, Matt Shakman, who directed all nine episodes of the Disney+ and Marvel series' acclaimed first season, has opened up about the possibility of a sophomore season... which hasn't yet been confirmed.
Throughout WandaVision's first season, which earned international fame and acclaim, viewers watched as Marvel Cinematic Universe stalwarts Wanda Maximoff (Elizabeth Olsen) and Vision (Paul Bettany) move through different genres and eras of television before Shakman and creator Jac Schaeffer pull back the curtain to reveal the show's big secret. As it turns out, the sleepy suburb of Westview, New Jersey, where Wanda and Vision have made their home, is an augmented reality created by Wanda's grief; Vision, who died during the events of 2018's Avengers: Infinity War, isn't really there, and Wanda is holding a town full of people hostage for her own means.
As the first season comes to a close, Wanda leaves Westview behind and embraces her new identity as the all-powerful Scarlet Witch, a character that will undoubtedly return along with Olsen herself in 2022's Doctor Strange in The Multiverse of Madness. However, the question remains: will WandaVision return for another season? Here's what director Matt Shakman had to say about a potential second season of WandaVision.
Matt Shakman isn't ruling out a second season of WandaVision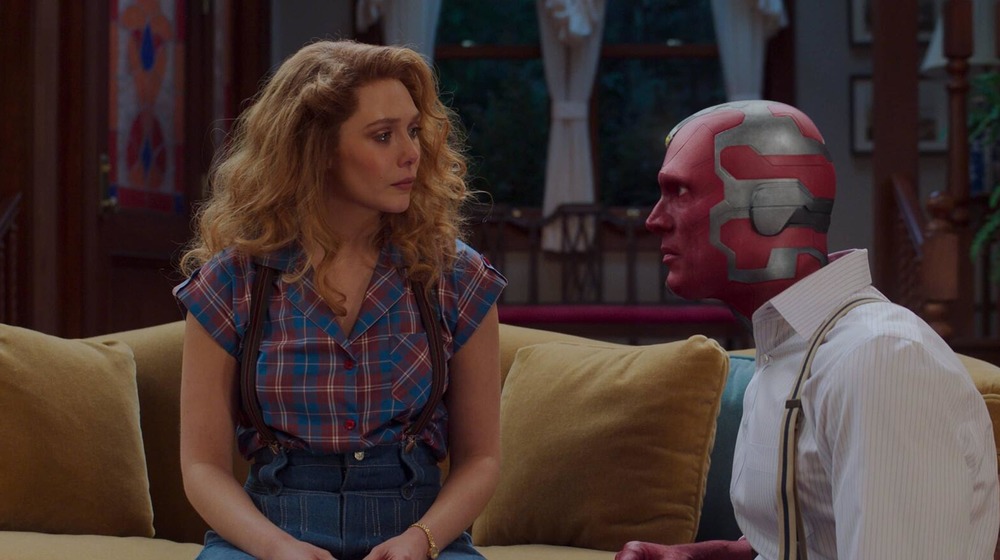 Marvel/Disney+
When asked if he'd even be interested in returning for a second season of WandaVision, Shakman was unequivocal about his interest. "Who knows!" the director told EW. "It's the Marvel universe, so who knows what's to come. We did set out to tell a satisfying and complete story, and I think we hopefully did that. So who knows what the future will bring."
Shakman also weighed in on what the first season of WandaVision did to set up any future Marvel events, and seemed to specifically reference Olsen's upcoming turn in Multiverse of Madness (which is currently filming in London). However, Shakman revealed that fans can thank MCU head honcho Kevin Feige for guiding him down the path that made the most sense for both WandaVision and the MCU as a whole.
"We didn't really feel too much anxiety about that because Kevin Feige takes that on and spares us all that anxiety," Shakman admitted. "He's spinning all the plates and making it all work, and he's great at making you feel like this story is the only important story right now. I know he makes every other filmmaking team feel the same way with what they're doing, which is one of his superpowers. He has many. But being totally focused and present for what we were creating was wonderful, and whatever we needed to know about how it would function or how it would set [things] up, he was sort of the keeper of that, more than what we had to do. Our obligation was to tell the best story we could tell about Wanda and Vision."
The first season of WandaVision is currently streaming on Disney+, and Doctor Strange in the Multiverse of Madness is currently set to hit theaters on March 25, 2022.