The Forgotten Gerard Butler Action Flick You Can Stream On HBO Max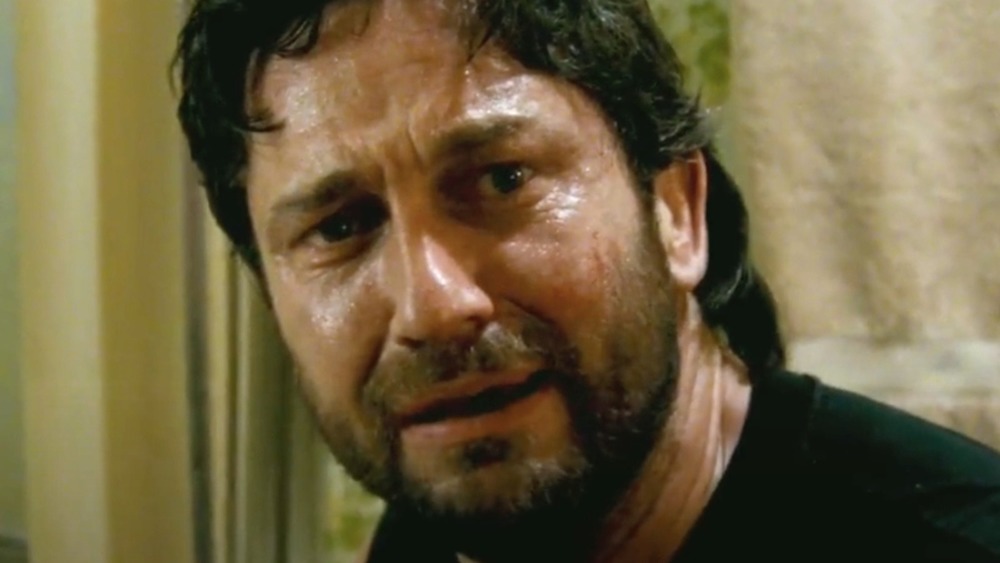 Relativity Media/Lionsgate
If you click a link and buy a product or service from a merchant, we may be paid an affiliate commission.
When you hear a movie title like "Machine Gun Preacher," you might expect a campy comic book adaptation about a guy dual-wielding AR-15s while wearing a priest's frock. But you're actually thinking of Preacher, the AMC series based on Garth Ennis' deranged comic series, which is a great show. Machine Gun Preacher is something else.
MGP, as those in the know call it (not really), is a forgotten Gerard Butler action drama from 2011 that's currently available to stream on HBO Max. If you're in the mood for an unusually grounded movie starring the Scottish ass-kicker in which he still kills a bunch of people, this one is ripe for rediscovery.
The film is based on a memoir called Another Man's World by Sam Childers, an outlaw biker-turned-religious leader and defender of Sudanese orphans. Former singer Butler plays Childers, who gets out of prison in Pennsylvania and comes home to find that his wife Lynn (Michelle Monaghan) has stopped working as a stripper because she found God, which infuriates him. He quickly goes back to his old ways of shooting heroin and doing crime, but after he commits a savage act of violence during a bender that terrifies even him, he, too, turns his life over to God.
Gerard Butler fights for Jesus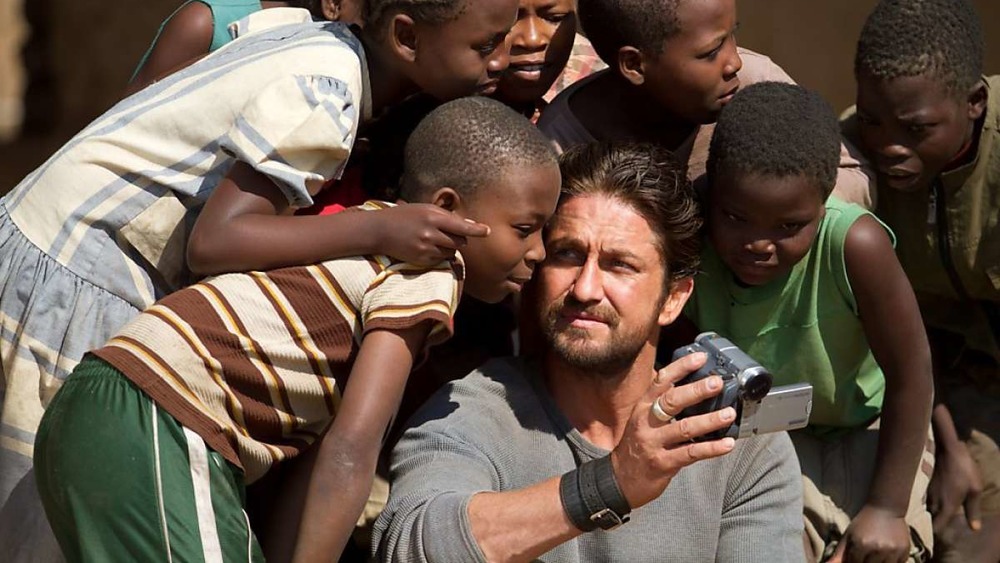 Relativity Media/Lionsgate
After turning his life around, Childers goes on a missionary trip to Uganda to help build houses for refugees of the Sudanese civil war. He travels into Sudan, where he is so moved by the plight of the people he meets there that he decides to devote his life to helping the orphaned children of South Sudan and builds an orphanage there and a church at home in Pennsylvania where he proselytizes about his mission. He becomes a tireless advocate for the children, and when the Lord's Resistance Army — the paramilitary group led by Joseph Kony — comes for them, he goes back to the old him, the outlaw biker who's not afraid to kill or die, to rescue them.
Machine Gun Preacher was not a hit with critics, and it has a 28% "Rotten" rating on Rotten Tomatoes. In his review, Roger Ebert called it "a combination of uplift and gritty violence, and the parts don't fit," an assessment shared by many critics, who found the character of Sam Childers underdeveloped. "Is he a hero or a lunatic? He's possibly neither, or possibly a little of both, but this is the problem with making a movie about a real person," wrote The San Francisco Chronicle's Mick LaSalle. "If Sam were entirely fictional, the filmmakers would commit in one direction or the other and devise colorful incidents to put over that point of view. As it stands, they can't. Or won't." Machine Gun Preacher has a much higher audience rating, however, of 62% "Fresh."
The film was directed by Monster's Ball and Quantum of Solace's Marc Forster and written by Ford v Ferrari's Jason Keller. It's an imperfect but interesting film, with one of Butler's most human performances.