The Surprising Actress Who Originally Voiced Raya In Raya And The Last Dragon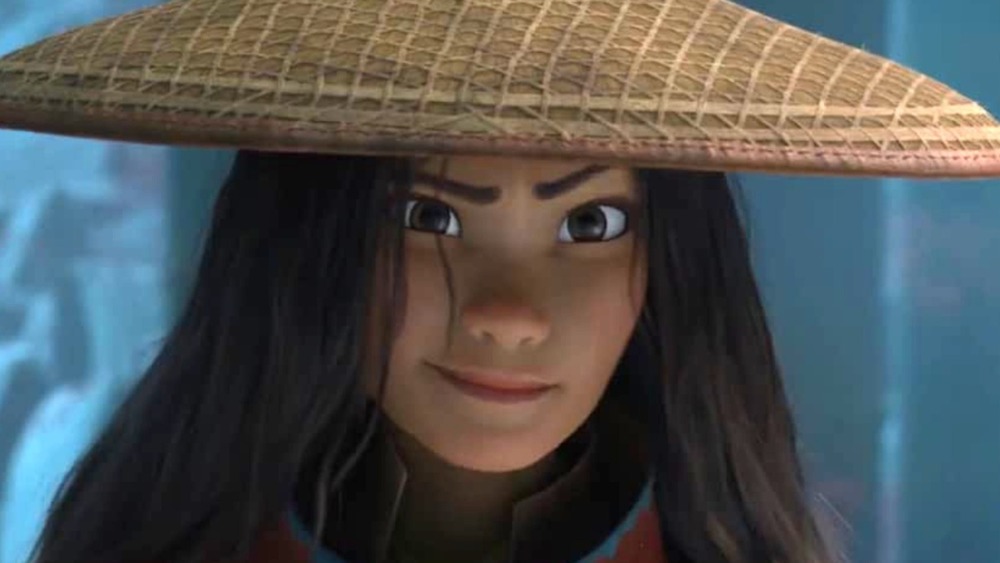 Walt Disney Animation Studios
Raya and the Last Dragon, the newest animated film from Disney, is the first movie from the animation studio to draw inspiration from Southeast Asian cultures, and the first with a voice cast consisting almost entirely of actors of Asian descent. The heroic Raya is played by Kelly Marie Tran, stepping back into the spotlight after being driven from it due to racist and sexist harassment she was subjected to amidst the backlash to Star Wars: The Last Jedi, while Sisu, the titular dragon, is voiced by Awkwafina.
The film tells the story of a girl named Raya who sets out to find the last living member of a species of dragons that used to protect her country, Kumandra, which has split into five feuding tribes. She believes that the dragon, Sisu, can help her recover the missing pieces of an enchanted orb that once reassembled will restore Kumandra to peace and unity. It's a story full of magic and adventure, and Tran is really good in it. It's hard to imagine anyone else voicing Raya. But the truth is, someone else was supposed to voice Raya, and Tran took over the role in a recasting.
Raya was originally voiced by Cassie Steele, a Canadian actress best known for playing Manny Santos on Degrassi: The Next Generation and voicing Tammy Guetermann on Rick and Morty.
Steele's out, Tran's in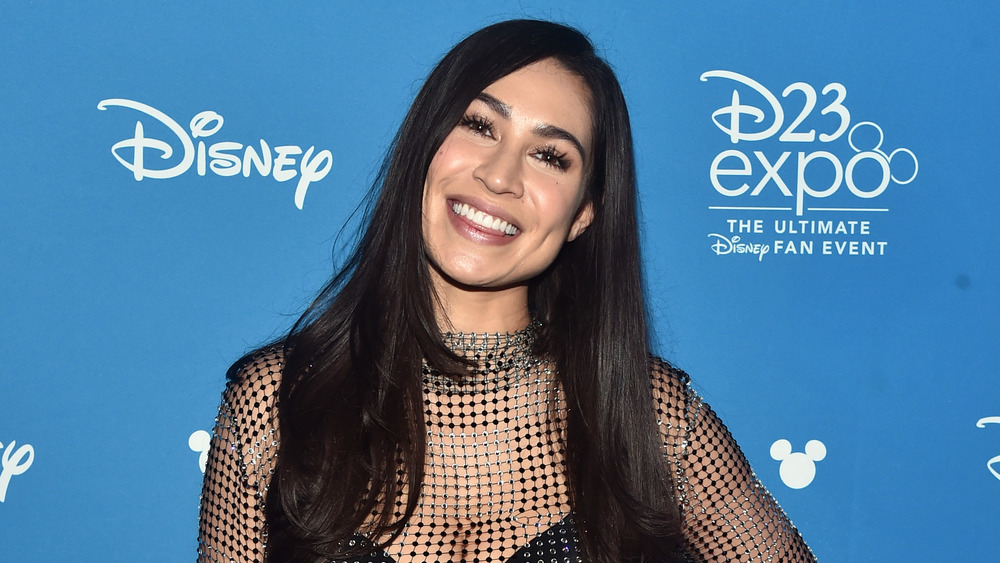 Alberto E. Rodriguez/Getty Images
Steele and Awkwafina were announced as the stars of Raya and the Last Dragon at the D23 Expo in 2019. But the tone of the film was still in flux at that point, and in the summer of 2020, it was revealed that Tran had replaced Steele.
According to a recent profile of Tran in The Hollywood Reporter, the role of Raya was recast when the character changed from the "stoic loner" she was originally conceived as into someone with more "levity." As the character changed, the producers decided that Steele wasn't the right fit anymore. "It's just one of those creative change moments," producer Osnat Shurer told CinemaBlend. Shurer said that Steele is a "wonderful" actress, but Tran "embodies Raya" with "a wit, a warmth, a strength, and then, a vulnerability that still had power behind it, that all combine together."
Director Don Hall told THR that they imagined the new Raya as similar to a certain Marvel character. "For a comp we looked at Star-Lord from Guardians of the Galaxy in terms of having a little of that swagger," Hall said. "I don't remember exactly the moment when we threw out Kelly Marie['s name], but we all lit up, just knowing that she's got improvisational comedic gifts, lightness and buoyancy, but also badassery."
Steele has not commented publicly on the recasting.