The Anime Movie You Didn't Realize Starred Mark Hamill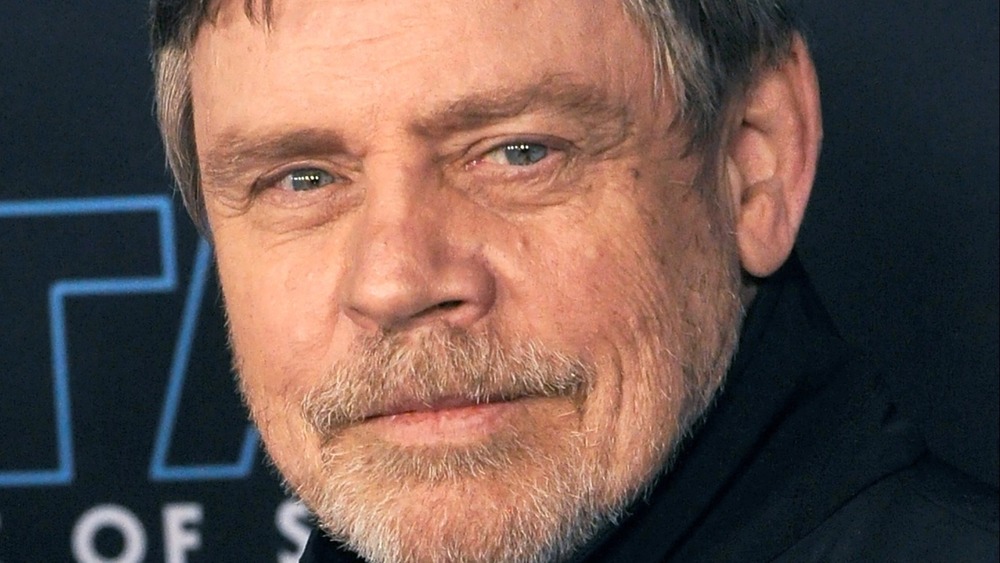 Albert L. Ortega/Getty Images
Since the 1970s, Hollywood icon Mark Hamill has taken part in beloved projects of all shapes and sizes. He began his career with one-off appearances on television series like Headmaster, The Partridge Family, and The F.B.I., among others, before really hitting it big on General Hospital. From there, he leaped onto the big screen, going on to play Luke Skywalker in a little film from 1977 known as Star Wars — as well as a myriad of its sequels — in addition to Time Runner, Kingsman: The Secret Service, and more. Of course, this is only a sliver of his live-action resume, but his voice-acting contributions warrant discussion entirely on their own.
Over the years, Mark Hamill has lent his talented vocal cords to so many notable TV shows and movies. Perhaps the most well-known of them all was his tenure as the Joker on Batman: The Animated Series, in the Batman: Arkham video game franchise, and a slew of other projects centering on DC Comics' Caped Crusader. He doesn't limit himself solely to the Clown Prince of Crime, however, as he's also fondly remembered for his time on programs such as Regular Show and Avatar: The Last Airbender, where he largely played Skips and Fire Lord Ozai, respectively.
Much like his physical acting, Mark Hamill's voice work has even made him a leading man at the cinema. For example, he stars in a classic anime film that likely flew under your radar.
Mark Hamill is a key player in Castle in the Sky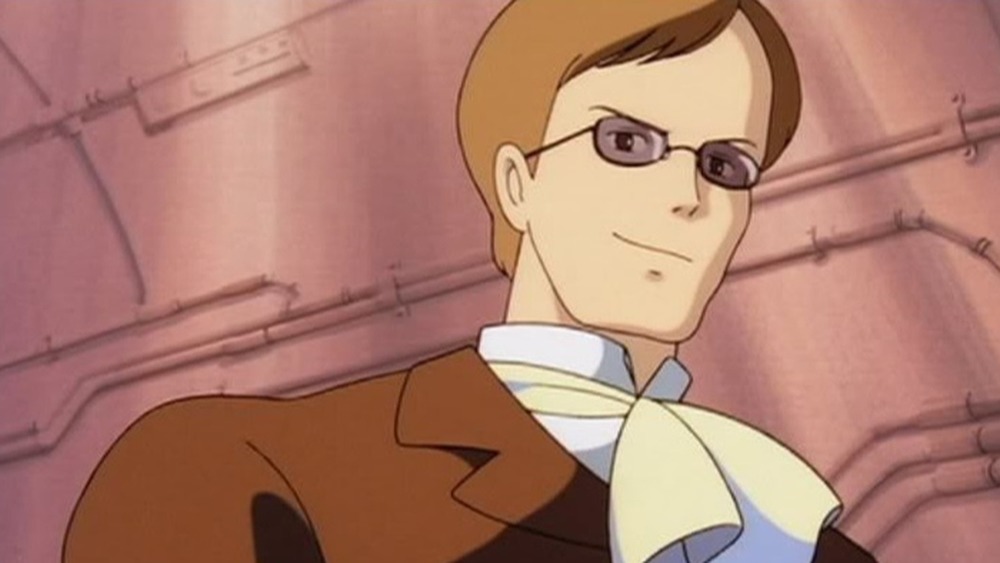 Toei
On August 2, 1986, Laputa: Castle in the Sky (commonly referred to as just Castle in the Sky in the United States) premiered in Japan. From the mind of famed animator and co-founder of Studio Ghibli, Hayao Miyazaki, the story follows a young girl named Sheeta (Keiko Yokozawa) who possesses a powerful yet mysterious crystal. She spends much of the film protecting it from villainous forces who seek to take it from her, all while trying to find Laputa, a floating city of legend. The film found great success in Japan, meaning that an English dub arriving stateside wasn't a matter of if, but when.
The most common English dub on the market today was produced by Walt Disney Pictures in 1998 and released in 2003. This version includes none other than Mark Hamill as the main antagonist of Castle in the Sky, Colonel Muska — his real name being Romuska Palo Ul Laputa. A driven, cunning military tactician, Muska's chief goal in the film is to take the crystal back from Sheeta and rule Laputa with an iron fist. As usual, Hamill turns in a solid vocal performance, bringing his evil alter-ego to life in a way that only he could.
Should you find yourself with a hankering for classic anime, and a desire to hear Mark Hamill do what he does best, Castle in the Sky is just the movie for you.