The Underrated Paul Rudd Dark Comedy You Can Watch On Netflix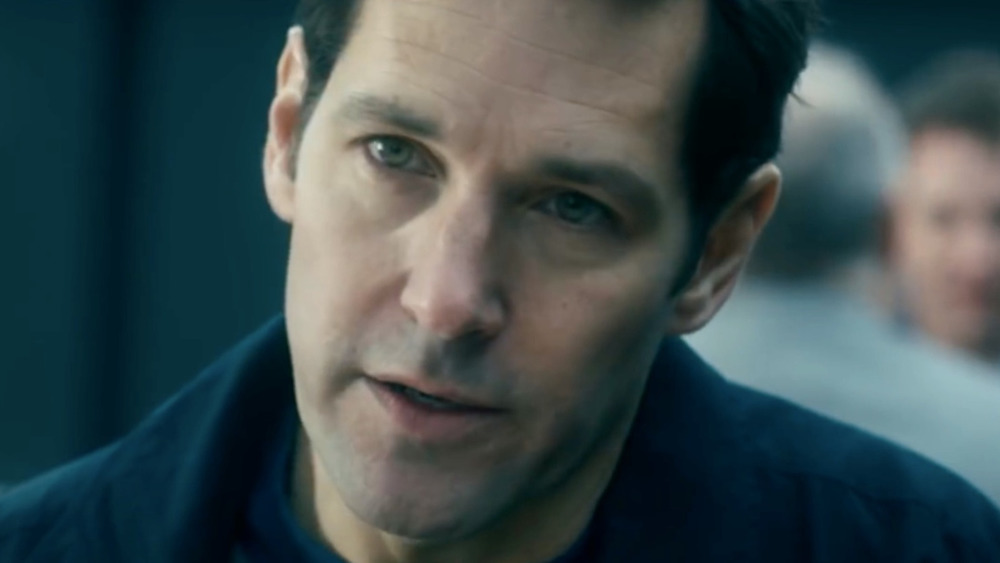 Netflix
When people think of Paul Rudd, it's more than likely they associate him with all the light-hearted comedies he's starred in. Comedy is certainly how he made his name, with popular appearances in films like Anchorman:The Legend of Ron Burgundy and The 40-Year-Old Virgin. His comedy origins stretch all the way back to his role as Josh in the 1995 high school comedy film Clueless.
It's rare that fans get to see Rudd get serious in front of the camera, but the guy contains multitudes. He shines brilliantly on the occasions when he gets to display more subdued, human emotions. Just take a look at the darker moments of movies like Avengers: Endgame where Ant-Man reacts with shock and fear after learning about Thanos' infamous Snap.
However, Endgame is still a fantastic superhero film at the end of the day. For a more complete idea of how Paul Rudd can pull off drama, viewers should check out The Fundamentals of Caring, a seriously underrated Rudd movie that's currently streaming on Netflix.
Why The Fundamentals of Caring is Paul Rudd's most underrated performance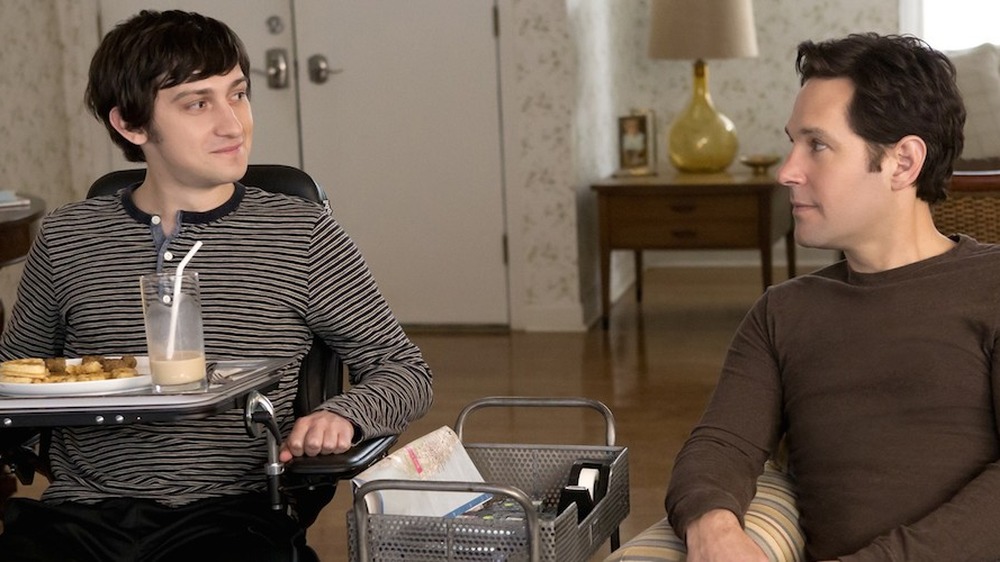 Netflix
The Fundamentals of Caring is still technically a comedy, but it's not the same absurdist, wacky kind of comedy fans have come to expect from Rudd. Yes, the film has jokes and gags, but it's also rooted in the dead-serious topics of divorce, grief, and caring for the physically disabled.
The film follows Rudd's character, Ben Benjamin, a writer-turned-caregiver in the midst of an ugly divorce caused by the death of Ben's son. Ben's time as a caregiver begins when he meets Trevor (Craig Toberts), a bitterly rude and sharp-witted teenager afflicted with muscular dystrophy. Despite Trevor's rough attitude, the two become close and embark on a road trip to fulfill Trevor's dream of seeing his favorite roadside attractions.
Along the way, Ben and Trevor come to terms with their respective issues. Ben struggles with his overwhelming grief from the death of son. Likewise, Trevor (who has been locked up in a house most of his life) gets to experience the outside world for the first time. He experiences a romance with Dot (a tagalong traveler played by Selena Gomez), accomplishes his long-held life goals, and even confronts his estranged father. These interpersonal challenges compile with the everyday challenges of muscular dystrophy. 
The movie makes the unfunny funny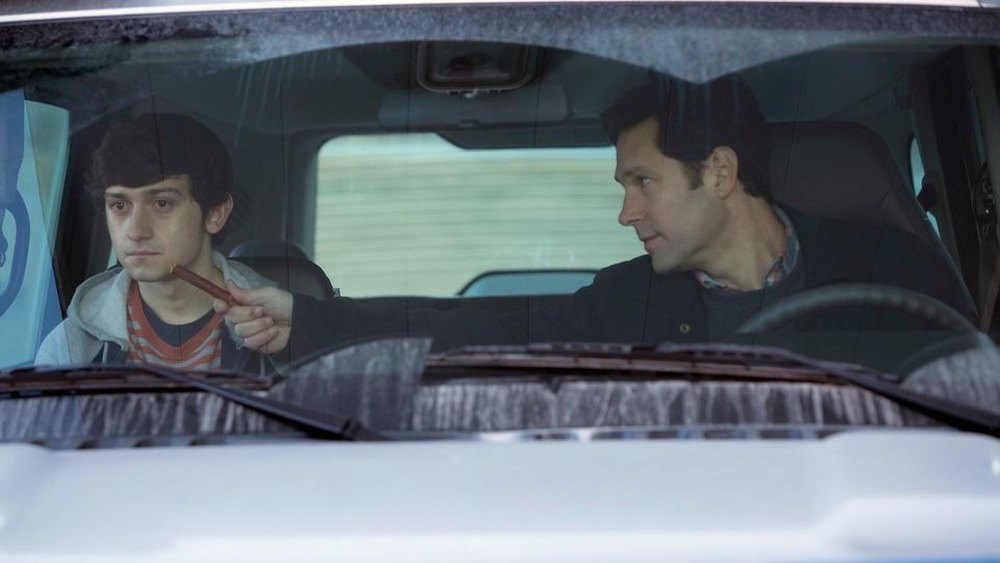 Netflix
Don't let the serious subject matter fool you, though. There are still laughs to be had even in a movie about the struggles of grief and disability. In fact, the movie uses these topics as platforms for its jokes. The relationship between Trevor and Ben would not be so endearing if the two were not so relaxed in the way they discuss Trevor's disability. A common gag throughout the film is Trevor faking his own death in some way, only to laugh maniacally at the horrified faces of those who genuinely believe he is dying. It's dark humor, but humor nonetheless, and it's very effective in context.
The movie doesn't hesitate to fold these kinds of jokes into its dialogue, either. Trevor and Ben are quick to remind each other of their faults. For every time Ben calls Trevor an a-hole, Trevor comes right back with a quip about how Ben makes a living helping him use the toilet. It's an interesting mixture of comedy and tragedy that can be quite disarming for the viewer. Check it out on Netflix now.