Here's What Laurel Goldman Has Been Up To Since Love Island USA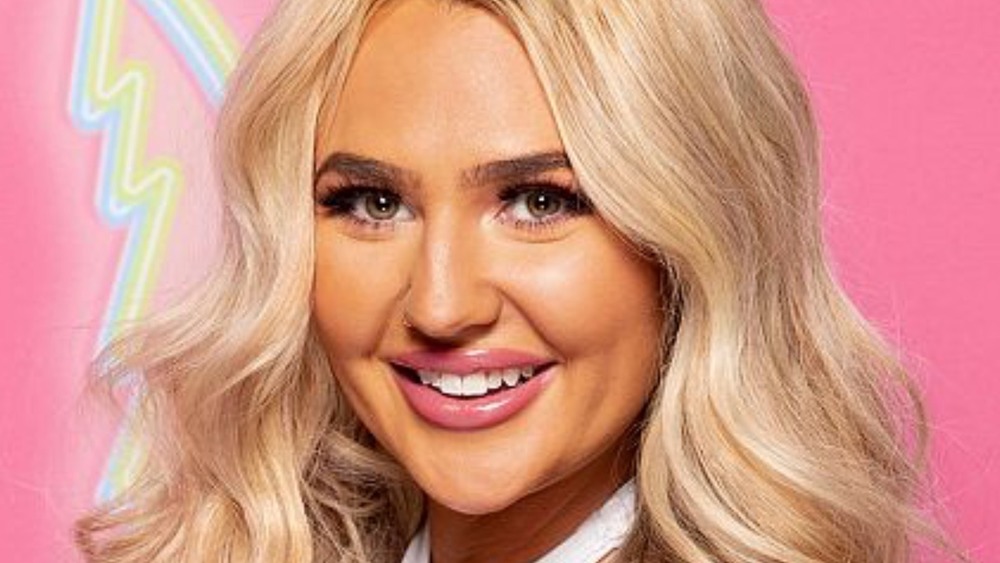 CBS
Season 2 of the American version of popular reality dating show Love Island may have had to trade the actual island of Fiji for the metaphorical one of a Las Vegas hotel (via Deadline), but things still got heated nonetheless. The season was full of dramatic re-couplings and shocking eliminations. One of the wildest moments came when 10 new islanders were introduced thanks to the Casa Amor twist. It caused the other contestants to scramble to consider potential new matches for themselves. Ultimately, though, none of the contestants introduced at Casa Amor stood the test of time other than Laurel Goldman.
The Alabama native may have entered Love Island with the odds stacked against her, but Laurel's sweet and fun personality quickly caught the eye of day 1 contestant Carrington Rodriguez. Laurel and Carrington eventually coupled up, which helped her outlast the other Casa Amor contestants. Despite the fact that Carrington's wandering eye almost torpedoed their island relationship, the pair made it all the way to the finale of the series. They ended up coming in fourth place out of the remaining couples.
If you tuned into Live Island USA, you may be wondering what Laurel has been up to since she departed the island. Are she and Carrington still together? What has her life been like after the show?
Here's what we know about Laurel Goldman's post-Love Island life.
Laurel Goldman has been keeping busy since appearing on Love Island
It might not come as too much of a shock to hear that Laurel and Carrington's relationship didn't last once they left Love Island and reentered the real world (hey, they're far from the only ones). Carrington spoke about the breakup in an Instagram Live session, where he said that he and Laurel "gave it an honest effort" after the show. Despite the fact that their romance didn't pan out, he claims that they ended things on good terms (via Screen Rant).
Laurel now has a new partner in her life. She properly introduced fans to her current boyfriend Bryce in a vlog on her personal YouTube account. Fans got to ride along with the couple on their Valentine's weekend getaway to Nashville, where they made the most of their trip, despite icy weather causing them to get temporarily stranded.
Based on her vlog, Laurel seems smitten with her beau. But Bryce isn't the only new guy in her life. In March 2021, she took to her Instagram to show off Bleu, a Blue Merle Great Dane puppy who Laurel describes as her "pawfect baby." Laurel's Instagram also reveals that she's been working hard as a brand ambassador for a variety of products.
Even though Laurel Goldman didn't ultimately meet her match on Love Island, it appears that everything has been looking up for her after the show.