The Underrated Will Smith Sci-Fi Action Flick You Can Find On Hulu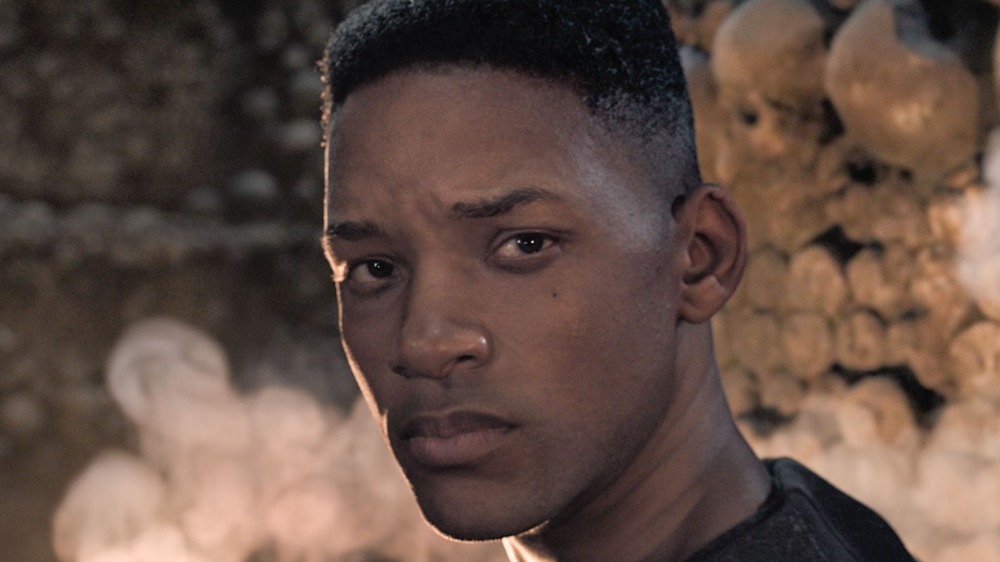 Paramount Pictures
In the '90s, Will Smith was to action movies what Jim Carrey was to comedy. Smith left The Fresh Prince of Bel-Air behind not long after Carrey moved on from Keenen Ivory Wayans' sketch comedy show In Living Color. And both found a trio of box-office smashes immediately after — for Smith that was Bad Boys, Independence Day, and Men in Black. It's almost mind-boggling to imagine any action star could have such a string of totally different action films be as successful as these were.
And while Smith (much like Carrey) spent decades afterward exploring his craft through more introspective dramas and biopics, he's found himself returning to his action roots in recent years. Suicide Squad found major box office success in no small part because of Smith's turn as Deadshot. Similarly, Smith and Martin Lawrence got back in the saddle for the explosive sequel Bad Boys for Life, which was enough of a success to resurrect that franchise.
However, there is another action movie which came out in 2019 which floundered in theaters but is finding new life right now on Hulu — Gemini Man.
Gemini Man pits Will Smith against his worst enemy: himself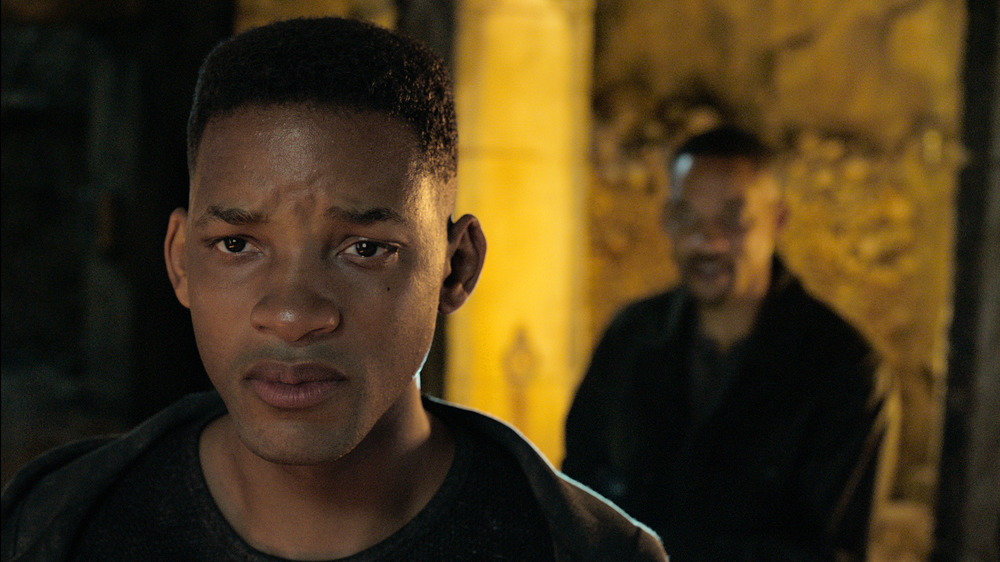 Paramount Pictures
Gemini Man pits Will Smith against someone who no doubt would be his most challenging nemesis, a man who would be able to predict his every move before he makes it — himself. The basic pitch for Gemini Man is this: Henry Brogan (Will Smith) is a government assassin at the end of his career. However, shortly after his retirement, an investigation into Brogan's last mission reveals an unethical program called GEMINI designed to create perfect, soulless killer clones from the DNA of the best military agents that came before. And the man Brogan must face off against in his quest to uncover and take down GEMINI is none other than a younger version of himself.
Gemini Man is one of those ideas that struggled in development hell for decades. Actors like Harrison Ford, Mel Gibson, and Clint Eastwood were all, at different times, considered to play the lead. But before the starring role could find its way to Will Smith, it first needed the right director. Ang Lee, whose work on Crouching Tiger, Hidden Dragon remains among the most influential in modern action moviemaking, was the right director for Gemini Man. In addition to Smith (twice), the film found itself a strong roster by casting Mary Elizabeth Winstead opposite him as Navy vet Danielle "Danny" Zakarewski and giving Clive Owen a chance to flex his villain muscles as GEMINI's director Clay Varris.
There are a few likely reasons why Gemini Man didn't find its audience in theaters. For one thing, people were being distracted by more serious dramatic fare like Joker and Parasite, both of which were in theaters simultaneously. Additionally, Gemini Man was released in three different formats (a standard release, an IMAX release, and a 60fps high-framerate release) which no doubt confused audiences more than it excited them.
But now, Gemini Man is available to stream in just one version, so you can easily watch Will Smith kick his own butt from the comfort of your couch.