The Surprising Way Christoph Waltz Compares Alita To Superhero Movies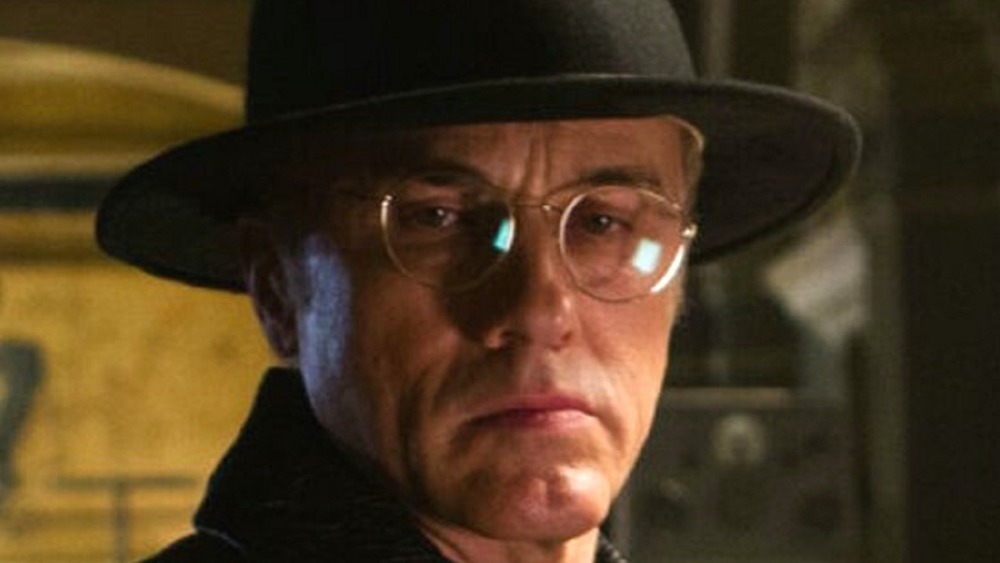 20th Century Fox
Although it didn't perform incredibly at the US box office, Alita: Battle Angel has become something like a cult phenomenon in the two years since it was released. The movie tells the story of Alita (Rosa Salazar), a female cyborg who is taken in by a doctor named Ido (Christoph Waltz) and has no memory of where she came from. As the film unfolds, Ido attempts to protect Alita from her past, even as she begins to realize what she's capable of. 
Alita is based on a manga series called Battle Angel Alita from the 1990s. Although it isn't a superhero film in the traditional sense of the world, it shares many qualities in common with the pillars of the genre. In a sense, Alita: Battle Angel is Alita's origin story, and Ido is her mentor and protector. In an interview with Screen Rant, Waltz discussed how the movie compares to superhero films, suggesting it was more meaningful than many of them in part because of the ways it digs into Alita's humanity. 
Christoph Waltz compared superhero stories to mythology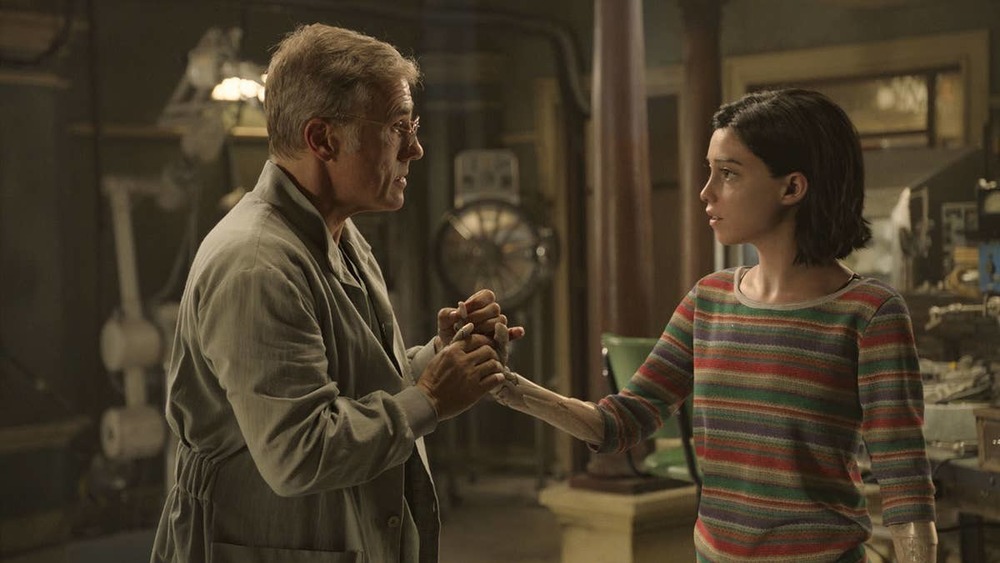 20th Century Fox
For Christoph Waltz, Alita's struggles within herself are what make the movie worthwhile. "In mythology, the gods only become interesting when they assume some form of human existence or behavior, at least," the actor explained. "Then, all of a sudden, when they are in the context of humanity, in direct contact with humanity, then they become interesting and relevant to us. So that's how Alita differentiates itself from superhero movies. Superheroes are gods or demigods. Alita is not human, as such, as you and I with our physical restrictions. She's a cyborg, but she's human as a spirit." 
Ultimately, what made the Inglorious Basterds actor interested in Alita was the film's willingness to dig into Alita's inner turmoil and flaws. Although she has abilities that come out of science fiction, what she's thinking and feeling are conflicts that regular people can relate to. That, plus her relationship with the humans around her, was enough to draw him to the film. 
Christoph Waltz used his own life experience to inform his character in Alita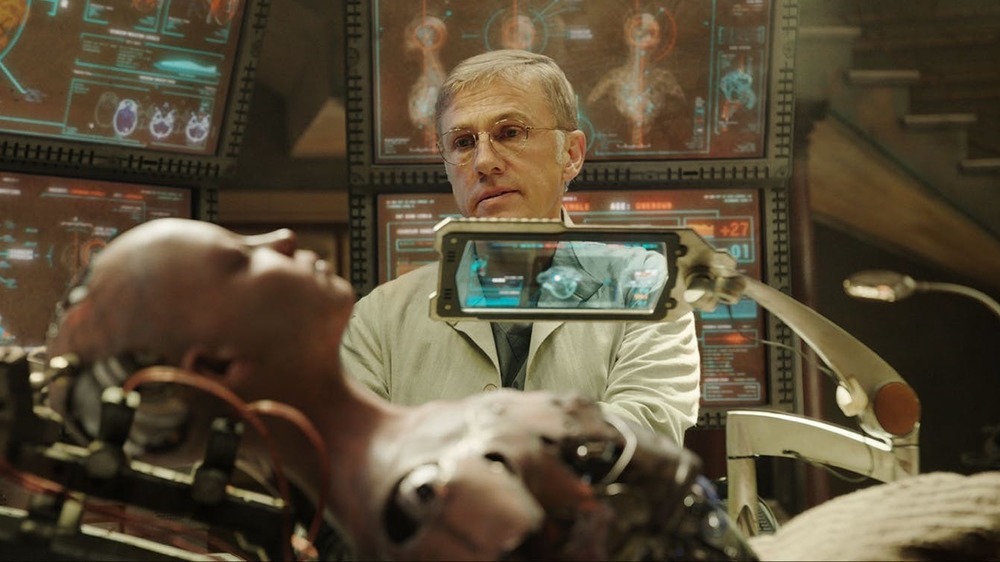 20th Century Fox
Even as he explained what drew him to his role in Alita, Christoph Waltz also took time to explain how his own life experiences inevitably seep in to every character he portrays on-screen. Although Waltz said that he hadn't consciously thought about fatherhood during filming, he acknowledged that his experience being a father may have had an influence on who Dr. Ido ultimately turned into on-screen. 
"We're all kind of subject to our history, and there's nothing we can do about it," Waltz explained. "This is what we also have at our disposal to proceed with our lives, and that's where acting and regular life merge very congruently because this is what I draw from."
The two-time Academy Award winner is tender in his portrayal of Ido and becomes a pseudo-father figure for Alita over the course of the film. Waltz argues that this relationship, with all of its human frailty, is one of the things that separates Alita from many other blockbuster movies.