Why Bobo Del Rey From Wynonna Earp Looks So Familiar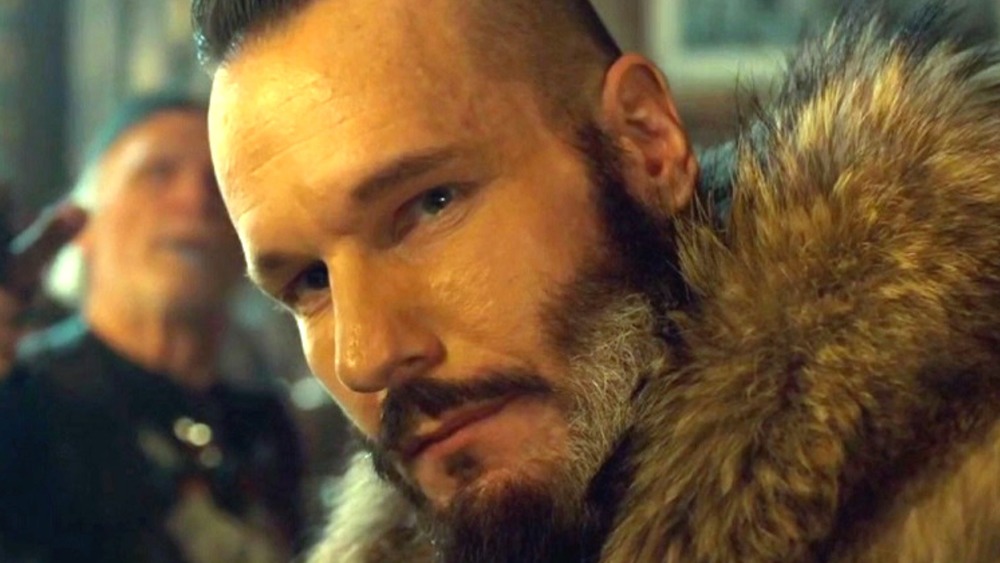 Syfy
The Wild West has plenty of dangers already, but when you add in a bunch of outlaws who have risen from their graves, things go from bad to worse real quick.
That's the basic premise of the hit Syfy series Wynonna Earp, which follows the titular gunslinger, played by Melanie Scrofano, as she travels back to her ancestor's hometown of Purgatory. Oh, and her ancestor just so happens to be the mythic lawman, Wyatt Earp, who's still making enemies beyond the grave. Once Wynonna goes back home, she encounters the risen dead of the various criminals Wyatt killed while he was alive, and they're out for vengeance. 
The show's fourth season may be its last (unless fans can convince another network to pick it up), but it's already given audiences plenty of fantastic supernatural stories that combine the best elements of the Western and horror genres. At the center of Wynonna's conflict — until he was dispatched for good in season 3 — was the leader of the revenants, Bobo Del Rey, played by Michael Eklund. He's one of the more enigmatic characters on the show's run, who had a complicated relationship with Wyatt when they were both still alive. 
Fortunately, Eklund embodies the figure wonderfully, which shouldn't come as a surprise. After all, the actor is no stranger to the horror realm, as his previous roles demonstrate.
Michael Eklund terrorized Halle Berry in The Call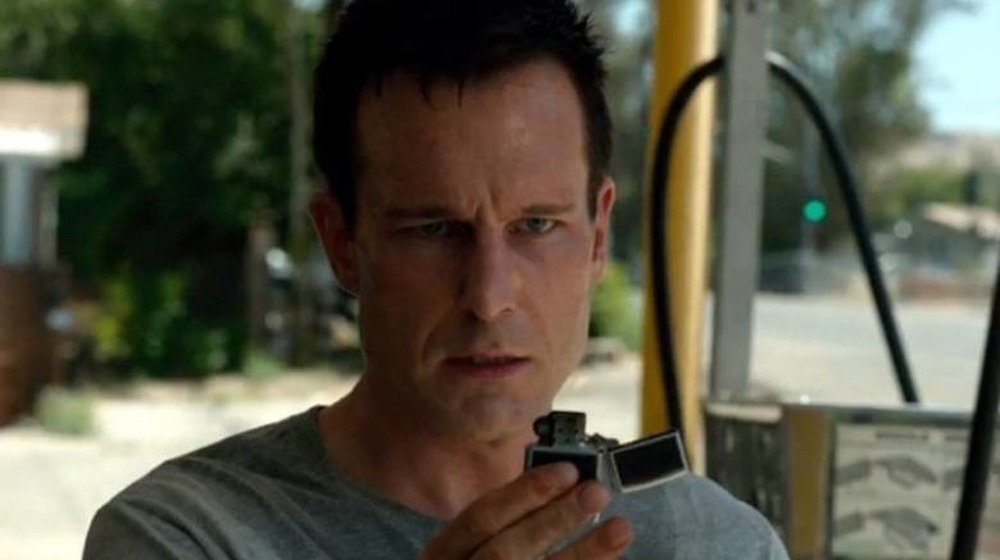 Sony Pictures Releasing
Wynonna Earp isn't the first time Michael Eklund has had to play someone deeply disturbed. He brought that same intensity to his role as the antagonist in 2013's The Call, starring Halle Berry and Abigail Breslin. Eklund plays a serial killer obsessed over his sister's death, so he kidnaps, tortures, and kills young girls who remind him of his deceased sibling. One day, he turns his sights on Casey (Breslin) who's able to contact a 9-1-1 operator from the trunk of his car. She manages to get ahold of Jordan (Berry), who guides her through the process of providing her with more information so that the cops can track her down and save her life. 
In an interview promoting the film, Eklund talked about the process of embodying such a dark, disturbing character, and it turns out he went in the opposite direction of what a lot of other method actors might do. As he put it, "On this film, you also had to win and earn the trust of your castmates, too, when you're going to be doing these things to each other. Definitely a trust relationship that has to be developed." 
His methods seemed to work, in this instance, as his performance created the necessary amount of suspense to keep audiences on the edges of their seats throughout the entire runtime. 
Michael Eklund entered the DC universe by playing the Dollmaker on Arrow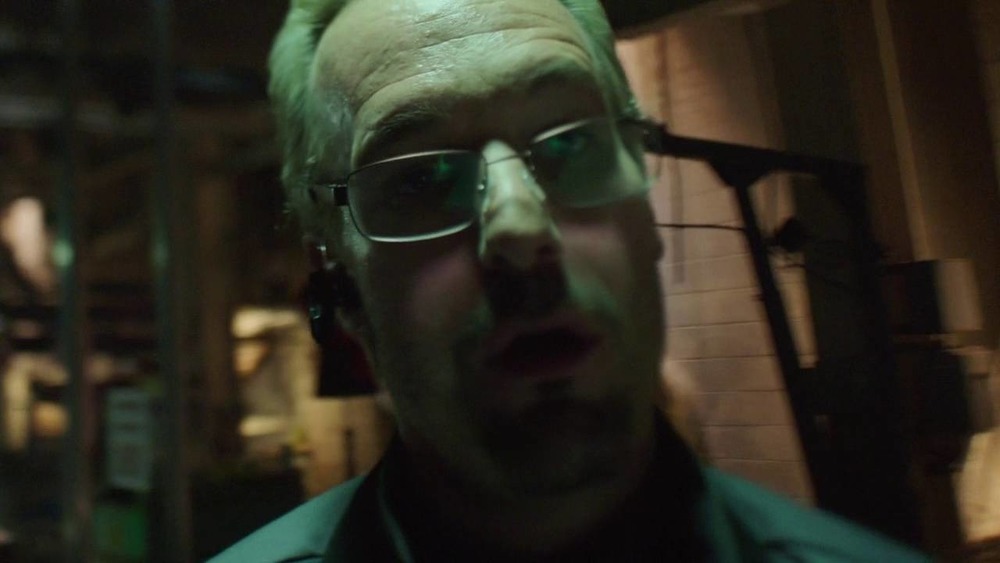 The CW
Michael Eklund apparently plays serial killers a little too well, in fact, as he has multiple murderous roles on his resume. Back in 2013, he made his way into DC's Arrowverse by portraying Barton Mathis, better known to comic book fans as the Dollmaker, on the CW series Arrow. He appears in the season 2 episode "Broken Dolls" as a deeply disturbed man who kidnaps beautiful women and forces them to ingest polymer. He then dresses up his victims as dolls for the police to find, and while he's one of the more daunting criminals Green Arrow (Stephen Amell) and the Star City Police have gone up against at this point, Dollmaker makes the poor decision to target Laurel Lance (Katie Cassidy), leading to his demise. While his character was offed pretty quickly, he would later appear in a handful of flashbacks. 
However, this role wouldn't be the last time Eklund made his way onto The CW's DC programs — he would later be cast in a 2020 episode of Legends of Tomorrow as Grigori Rasputin. Still, given the haunting nature of Dollmaker, he definitely left an impression as one of the most sinister villains Team Arrow ever had to combat. 
Michael Eklund kept his villainous streak going on Bates Motel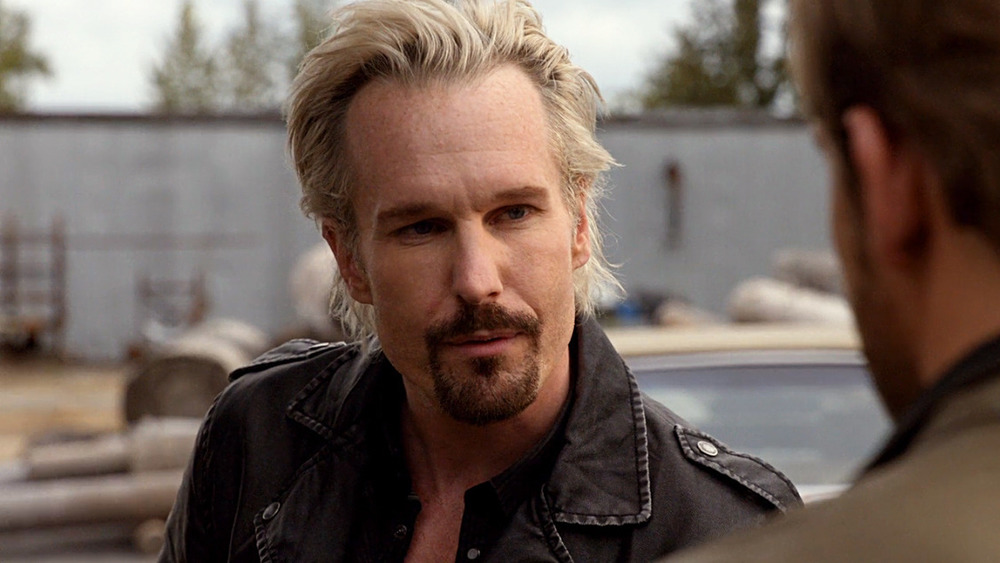 A&E
After being the big bad for much of Bates Motel season 1, Gil Turner (Vincent Gale) is promptly killed off in the beginning of season 2. It's not long until there's a power vacuum waiting to be filled, which allows Zane Morgan (Michael Eklund) to seize control.  
Morgan becomes a new accomplice for Dylan (Max Thieriot), which subsequently puts Norma (Vera Farmiga) and Norman (Freddie Highmore) in harm's way. The Bates family may have their fair share of wickedness, but at least the series makes them sympathetic to an extent. Zane, though, is pure evil — and as seems to be the case with so many of Eklund's characters, he's eliminated fairly quickly, to make room for Dylan to assume more control of the drug trade going on in the sleepy town.
One thing is for sure: It seems that Eklund has found a unique niche for himself, playing morally scrupulous individuals in genre fare. While Wynonna Earp may be coming to an end, expect to find Eklund popping up in the most unusual places going forward.