This Hit Netflix Series Could Get A Broadway Musical Adaptation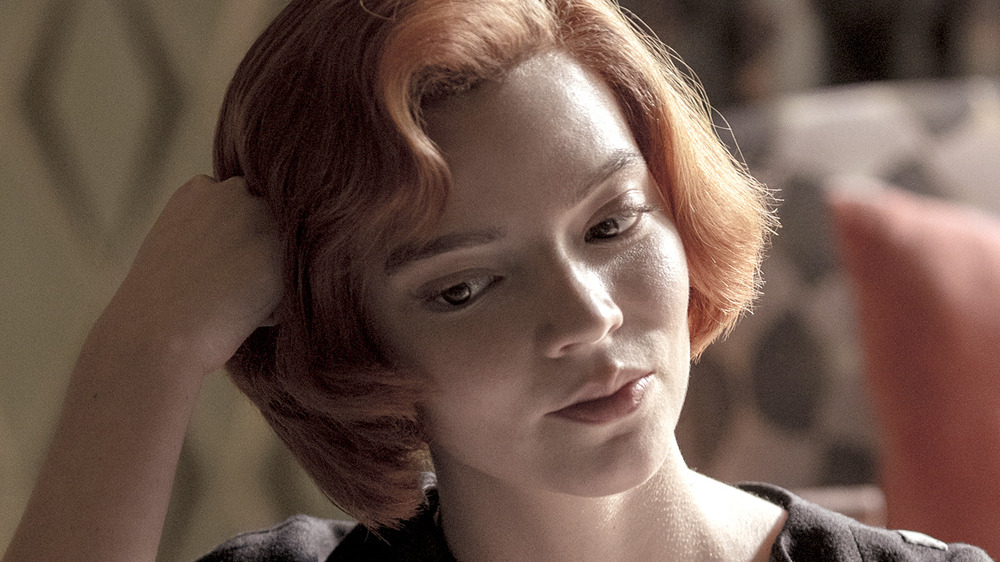 Netflix
Since The Queen's Gambit premiered last October, it has gained a massive following of Netflix viewers. Not only has it been immensely popular with audiences, but the miniseries has also garnered substantial critical acclaim — and its leading star, Anya Taylor-Joy just recently won a Golden Globe for Best Actress in a Limited Series.
Adapted from the Walter Trevis novel of the same name, the period drama, which is set in the 1960s, centers on a child prodigy chess player, Beth Harmon (Taylor-Joy), as she pursues her passion while also dealing with a drug and alcohol dependency. After losing her mother at a young age, she moves into an orphanage, and it is there that she learns the game of chess from the custodian, Mr. Shaibel (Bill Camp). The miniseries follows Beth through her adolescence and into early adulthood as she rises in the ranks to become a brilliant chess champion.
While fans have been itching for a second season, there's still no word on when — or if — that will happen: according to Taylor-Joy, a continuation was not something that was ever discussed during the making of the miniseries. However, Netflix aside, it looks like the popular narrative will be taking on a new life in an entirely different medium — the theater stage.
The Queen's Gambit could become a Broadway musical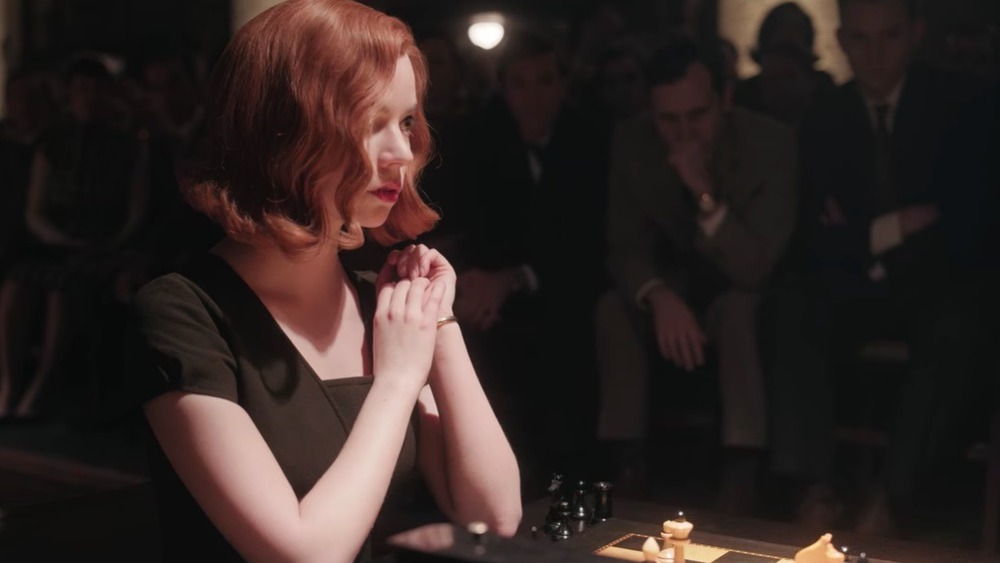 Netflix
As was recently reported by Deadline, The Queen's Gambit could be making its way to Broadway sometime in the near future. The theatrical stage rights have been acquired by entertainment company Level Forward, with plans to adapt the TV series into a musical.
In a statement, Level Forward's CEO Adrienne Becker and producer Julia Dunetz said, "It is a privilege for Level Forward to lead the charge of bringing The Queen's Gambit to the stage through the beloved and enduring craft of musical theater." They addressed that the show is already told "through a brave and fresh point of view," allowing audiences to engage with "the friendship and fortitude of the story's inspiring women who energize and sustain Beth Harmon's journey and ultimate triumph."
While not much is currently known about their plans — the announcement itself is still fresh — it's worth noting that the adaptation seems to be in good hands with Level Forward, a company that has a combined 37 Tony Award nominations. These nominations include recognitions for notable shows such as Slave Play, as well as What the Constitution Means to Me.
Becker's and Dunetz's statement concluded, "The story is a siren call amidst our contemporary struggles for gender and racial equity, and we're looking forward to moving the project forward."