Law & Order Creator Dick Wolf's Surprising Former Job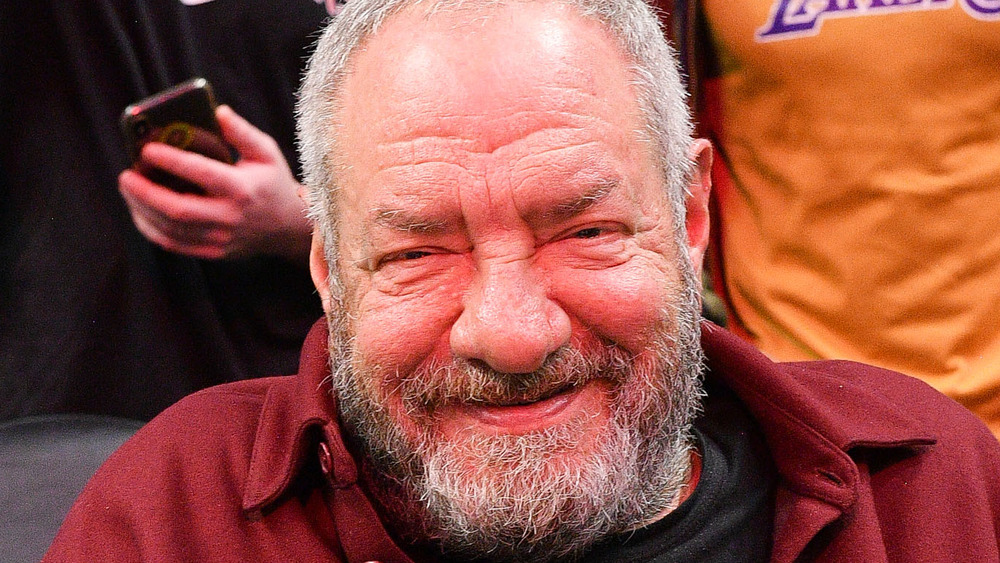 Allen Berezovsky/Getty Images
Dick Wolf created one of the most enduring franchises in TV history with Law & Order. L&O prime ran for 20 seasons and is still spinning off new series. The latest iteration of the franchise, Law & Order: Organized Crime, was announced in March 2020, bringing back fan favorite Elliot Stabler (Chris Meloni). Before reinventing the procedural with Law & Order, Wolf worked on shows like Miami Vice and Hill Street Blues. But before that, he had a very different career.
Law & Order went through development hell before it finally debuted on NBC. Wolf came up with the idea for the show in 1988. According to TV Insider, then-president of Universal Television Kerry McCluggage was less than enthused with Wolf's idea about a show depicting the prosecution of criminals. McCluggage allegedly said the show's premise was exactly the same as Arrest and Trial, which had run for one season in 1963. 
Wolf sold the show to Fox, only for Barry Diller to ultimately decide it wasn't right for the network. CBS ordered a pilot, but according to Wolf, "didn't put it on because there were no breakout stars." Finally, the show debuted on NBC, yet execs were still not done tinkering. NBC urged Wolf to include at least one woman in the regular cast. Dan Florek's Captain Cragen was phased out in favor of S. Epetha Merkerson's Lieutenant Van Buren, and Jill Hennessy replaced Richard Brooks as the show's ADA. The show's torturous road to fame mirrors Wolf's own meandering path to TV.
Before TV, Dick Wolf was an ad man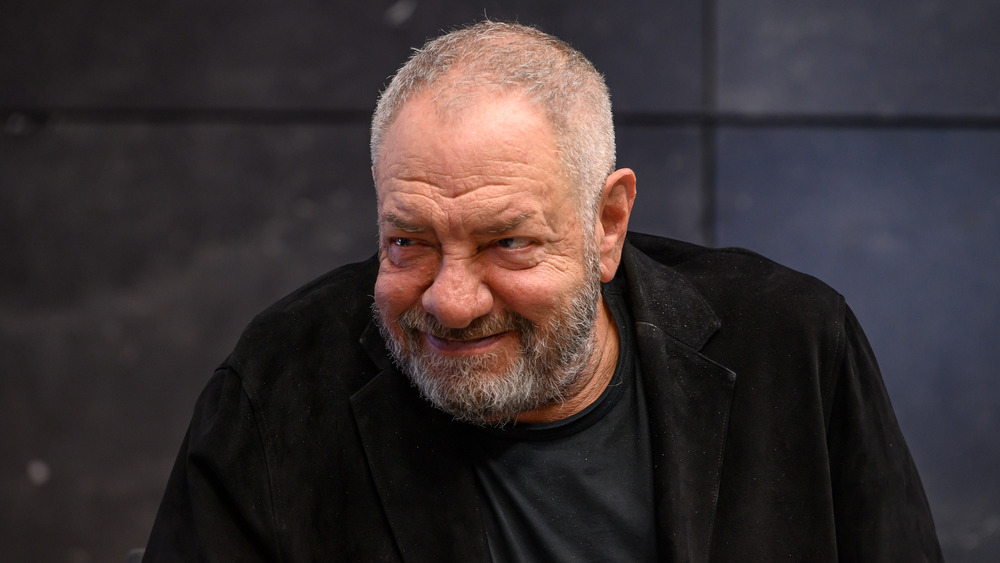 Timothy Hiatt/Getty Images
Dick Wolf got his start as a copywriter for advertising firm Benton & Bowles. According to TV Insider, he even came up with the slogan, "You can't beat Crest for fighting cavities," for the toothpaste company's TV ads. At 30, Wolf decided it was time for a career change. "I left New York five days after my 30th birthday," he told The Hollywood Reporter, "because I didn't want to sell toothpaste anymore."
Wolf is far from the first ad man to eventually find success in more artistic fields. Andy Warhol got his start drawing shoes, eventually becoming the in-house illustrator for I. Miller's avant-garde ads. Salman Rushdie funded his novel writing with a day job in advertising. "The sirens of ad-land sang sweetly and seductively," he later wrote, per The Awl, "but I thought of Odysseus lashing himself to the mast of his ship, and somehow stayed on course." According to Business Insider, John Hughes worked in advertising (in Chicago, naturally) before reinventing the teen comedy in the '80s.
Although Wolf left advertising behind, he took some of its lessons with him into television production. He saw Law & Order as a brand, just like Crest toothpaste. Each Law & Order spin-off is a new flavor of toothpaste, drawing on a consumer's brand loyalty. "When I started in advertising, there was Crest — one toothpaste — but then mint-flavored came in, and gel. Now, there are probably six or seven generations of Crest," he told The Hollywood Reporter. "If you get kids hooked on Crest and that becomes their toothpaste, you have a customer — essentially for life."