Why Hannah From The One Looks So Familiar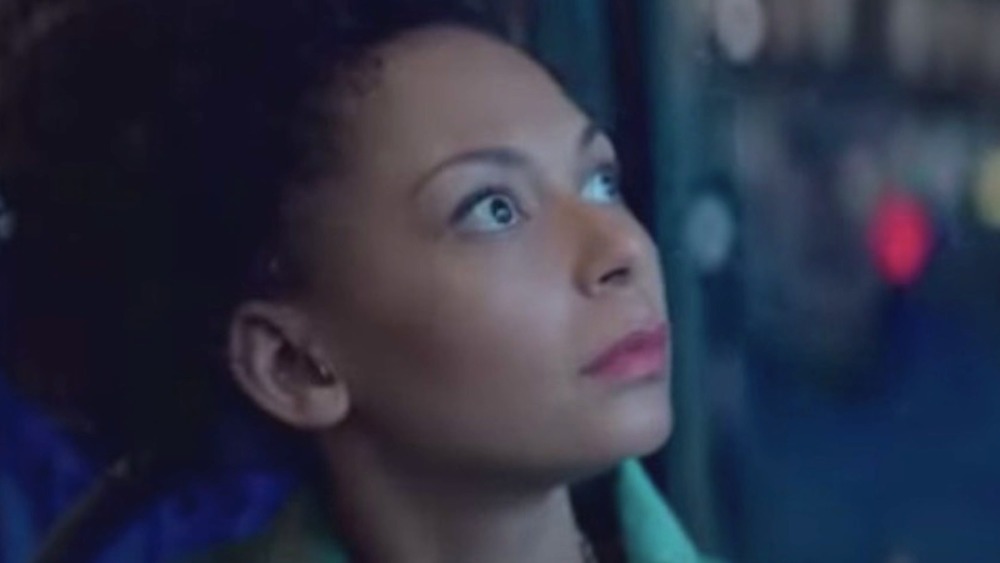 Netflix
An upcoming Netflix show, set to release on March 12, is all about finding "the one" — in other words, the perfectly suited romantic partner you're meant to be with. Aptly titled The One, the series presents a world where a simple DNA test can match an individual to their perfect match. Hannah Ware stars as Rebecca, the CEO and founder of MatchDNA, the company that pairs soul mates together and has tested millions of customers so far.
One of the supporting characters in The One is Hannah, a woman who's very much happy with her husband, Mark (Eric Kofi-Abrefa), but is nevertheless consumed by the worry that he'll leave her for his perfect match. Hannah is played by Lois Chimimba, who has been acting in various TV series since 2014. Here is where you may be recognizing her from if she seems familiar to you while you're watching The One.
Lois Chimimba has shown up on Doctor Who and other TV shows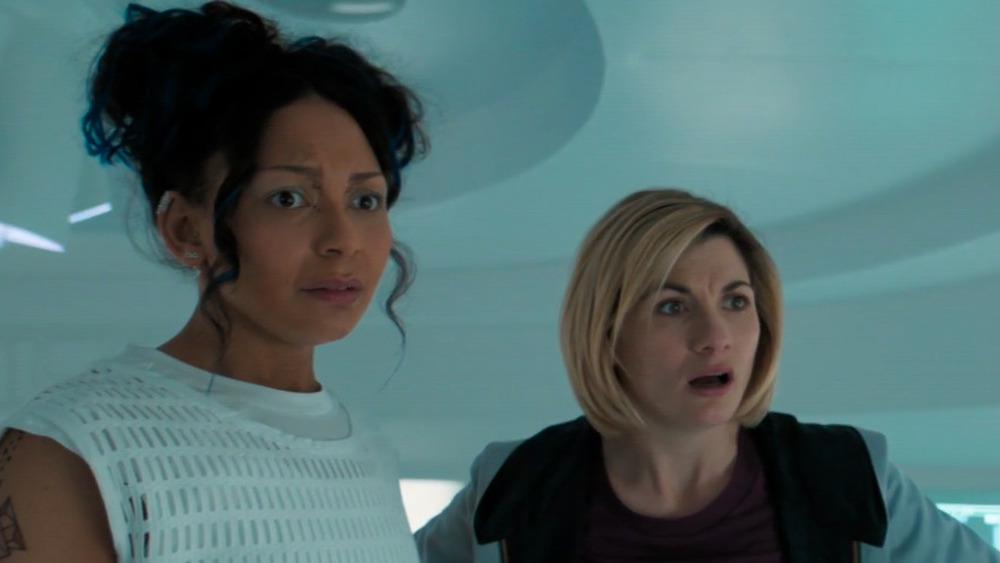 BBC Studios
Lois Chimimba's first acting role was on the British medical drama Holby City, about the everyday lives of the nurses and doctors in the cardiac unit of the fictional Holby City General Hospital. The BBC One show first aired in 1999 and is still on today, with over 1,000 episodes aired. Chimimba appeared for three episodes as the character Beth Forbes.
A few years later, in 2017, she had an arc on the short-lived UK series Trust Me, starring Jodie Whittaker (aka the first woman Doctor on Doctor Who). Whittaker plays Cath Hardacre, a nurse who, after losing her job, steals the identity of a doctor to try to make a new life for her and her daughter. Chimimba plays Karen, another nurse. The show was canceled after just two seasons, with eight total episodes aired, of which Chimimba appeared in four.
And speaking of Doctor Who, Chimimba appeared in an episode of that as well. The popular, long-running series that has captivated fans for years centers on the Time Lord called "the Doctor." Appearing to be human, the Doctor is actually an extraterrestrial. The Doctor can take different forms and, thus, has been played by 13 actors over the years. Chimimba showed up in just one episode in season 11 — in which Whittaker played the Doctor — as the character of Mabli, a medic on the hospital ship Tsuranga.