In Treatment Season 4 - What We Know So Far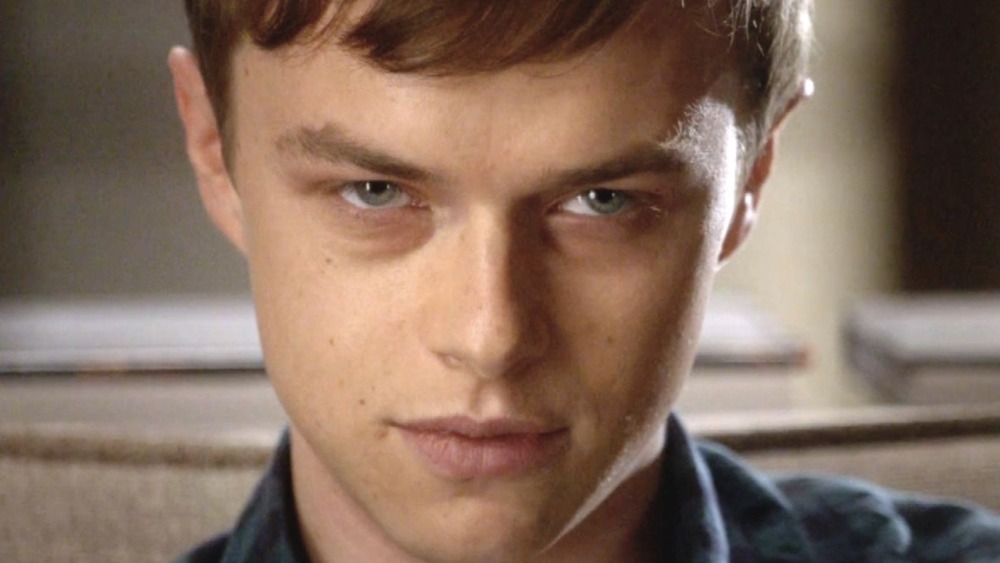 HBO
If you click a link and buy a product or service from a merchant, we may be paid an affiliate commission.
It's been more than 10 years since viewers last experienced the drama in the life of a psychotherapist in the series In Treatment. The show aired over three seasons on HBO from 2008 to 2010, during a critically-acclaimed run that seems ripe for a reboot in the current climate — given that the format features two characters, sitting apart and discussing their issues. The original series had 106 episodes in a format copied from the Israeli show Be Tipul. It showed Paul Weston, played by Gabriel Byrne, speaking to patients about their problems, followed by episodes featuring himself talking to his own therapist. 
Interestingly, rather than being called a reboot, the producers of the show decided to simply create a new season of the show in order to preserve the connection between the older source material and the new version. "We are not trying [to] leave our predecessor in the dust," executive producer Jennifer Schuur said during a Television Critics Association panel, as reported by The Wrap. "We are grateful to them; we admire that show in myriad ways. We feel like there was no way to go forward starting over from scratch. We needed to have this be Season 4."
Here's what we know so far about the new season of In Treatment.
What is the release date of In Treatment season 4?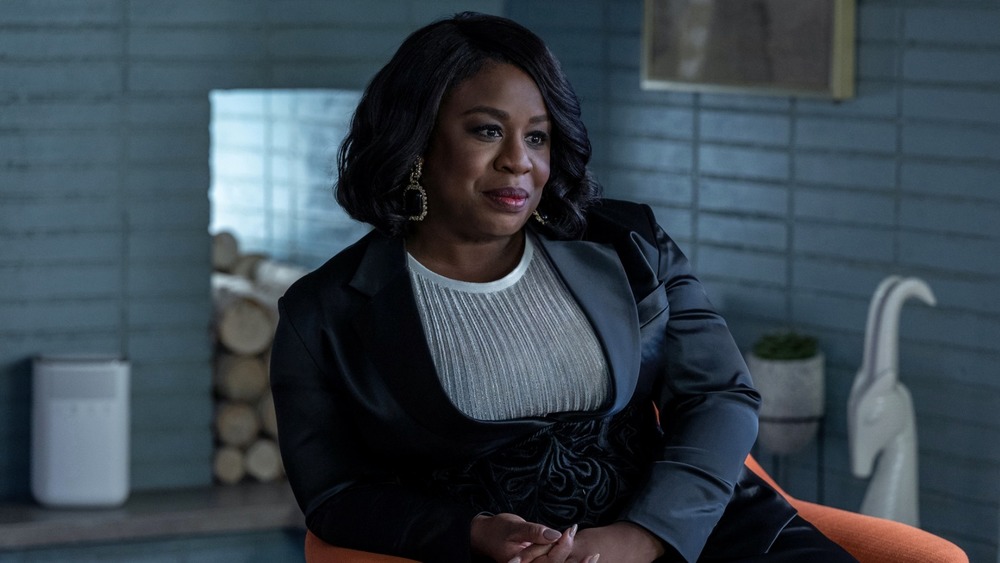 HBO
HBO announced in February 2021 that the new season of In Treatment will air on the cable channel starting in May and will also be available to stream on HBO Max.
If you're not familiar with the first three seasons and would like to catch up or refresh your memory, the entire series is currently available on HBO Max. The episodes are short, but there are plenty of them, with 43 in the first season, 35 in the second, and 28 in the third. 
It appears as if the new show will retain its unusual format, which had multiple new episodes air each week during the course of its approximately two-month-long seasons. Each half-hour episode focused on the therapy sessions of the different characters. HBO spaced out the "weekday" episodes differently during the various seasons of the show, and it's unclear as yet how the network plans to deal with this for the new series. If it follows precedent, it could air a new episode every weekday, as in the first season, or with two episodes a night several nights a week, as with the second and third seasons.
Who's in the cast of In Treatment season 4?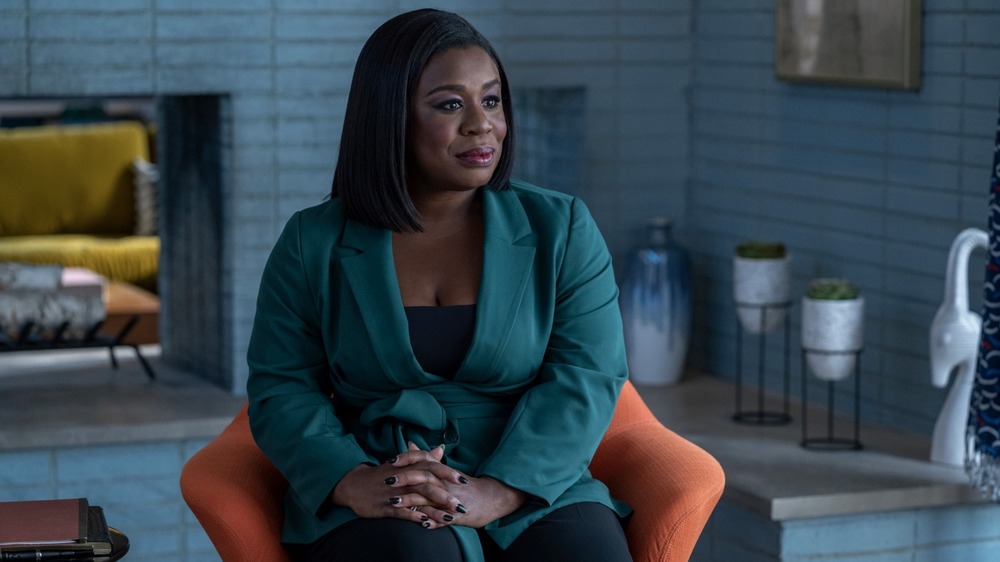 HBO
The cast of the first three seasons will not return for the fourth season. Instead, the show has a new star, Uzo Aduba (Orange Is the New Black). She plays Dr. Brooke Taylor, which WarnerMedia describes as "observant [and] empathetic" in her dealings with "a diverse trio of patients." 
During the TCA virtual press tour, Aduba said (via Deadline), "This is easily one of the hardest jobs I've ever had in my life, hardest things I've ever worked on in terms of preparation." The actress is in every scene. However, she also notes that the experience has been "one of the most satisfying, fulfilling experiences I've also ever had."
In Treatment will also star Anthony Ramos (Hamilton) as Eladio, a home health aide for a young adult member of a wealthy family; Liza Colón-Zayas (David Makes Man) as Rita, a friend of Brooke's; John Benjamin Hickey (Jessica Jones) as Colin, a millionaire white-collar criminal just released from prison; and Quintessa Swindell (Trinkets) as Lalla, a teen client with an overbearing family. Joel Kinnaman (Easy Money) also appears as Adam, Brooke's boyfriend.
The show is being produced by HBO Entertainment, with executive producers that include Stephen Levinson, Mark Wahlberg, Jennifer Schuur, Hagai Levi, Joshua Allen and Melissa Bernstein. 
What is the plot of In Treatment season 4?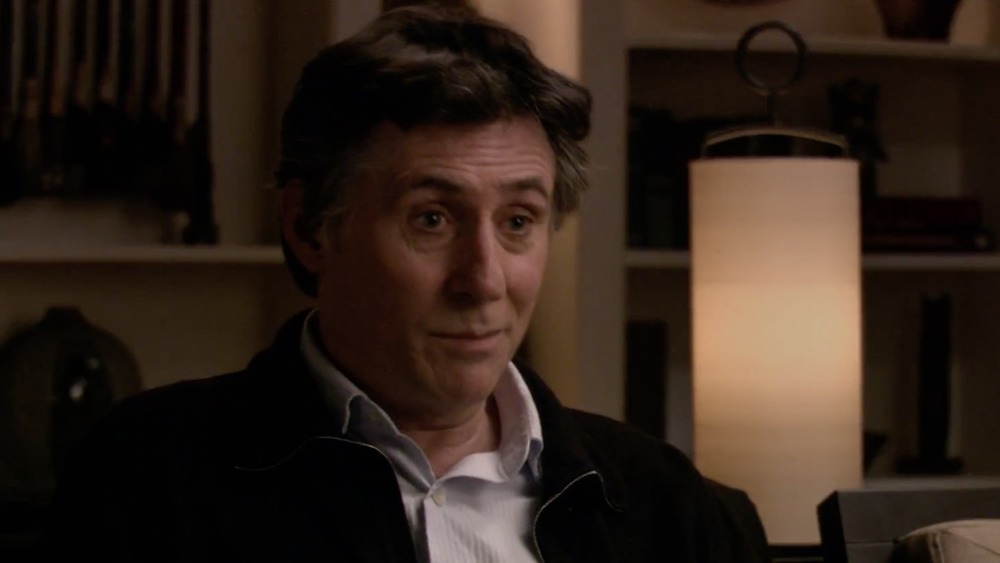 HBO
Aduba's character, Brooke Taylor, promises to be a very different kind of therapist from her predecessor, Byrne's Paul Weston. He was a compassionate but flawed man who experienced a malpractice lawsuit and troubles with his family over the course of the previous three seasons of the series. In Season 4, Schuur noted that the producers wished to honor the original while updating it with more modern issues.
Brooke's patients, dealing with life changes, identity issues, and other problems, provide much of the drama, but she's got her own demons to contend with as well. The press release says the therapist is dealing with "a life-altering loss," and her on-again, off-again boyfriend has resurfaced to complicate her life. As a Black woman, she also faces challenges in the field that Weston certainly never had to contend with. It should be interesting to see how the show strikes out in new directions without messing with In Treatment's previously-laid foundation after such a long hiatus.