What Young Ravenna From Snow White And The Huntsman Looks Like Now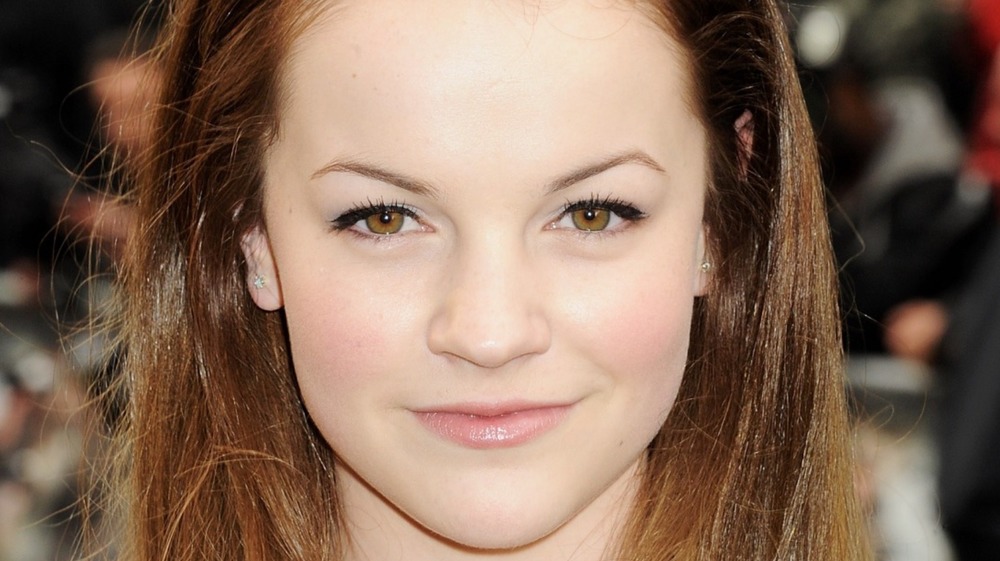 Dave M. Benett/Getty Images
Playing a young version of Charlize Theron is no easy feat. In 2012's Snow White and the Huntsman, a 16-year-old Izzy Meikle-Small is tasked with imagining what Theron's evil Queen Ravenna might be like as a meek, mild-mannered child, one who believes her only power and protection in life is her beauty.
In only one short scene, Meikle-Small displayed the vulnerability and fear that Ravenna will forever live with, even as it's cloaked in a sense of all-powerful evil. Meikle-Small as young Ravenna gazes into the mirror as her mother tells her that "her beauty is all that can save her," and casts a spell to allow her daughter to keep her youthful appearance forever.
It's no surprise that Meikle-Small was up to the task of playing a young Theron, since she's pretty much become a pro at embodying younger versions of the characters played by some of today's most renowned actresses. She played a younger version of Carey Mulligan's character Kathy H. in 2010's Never Let Me Go, as well as the young Estella to Vanessa Kirby's older Estella in the 2011 U.K. miniseries Great Expectations, a year before she was cast in Snow White and the Huntsman.
Meikle-Small has gone on to work on several other projects since Snow White and the Huntsman. Here's what she looks like today, and what some of her career highlights have been since 2012.
Izzy Meikle-Small has scored various different roles since Snow White and the Huntsman
While she played a young woman who would go on to become an evil queen in Snow White and the Huntsman, Meikle-Small almost had the chance to occupy an even bigger throne. In a May 2013 interview with The Telegraph, the actress revealed that she was in the final two to play Sansa Stark on Game of Thrones. While the role of course went to Sophie Turner, who's since become part of one of the most celebrated TV series in history, Meikle-Small isn't upset about missing out on the role. "I was a bit sad, because the show's massive, but I'm not that unhappy, because they all show a lot of flesh, don't they? I don't think my parents would be happy," she said at the time.
Post-Snow White and the Huntsman, Meikle-Small has worked on several British war dramas, including the World War I film Private Peaceful from 2012 and Another Mother's Son from 2017. She has worked on several TV films and series, including 2014's The 7:39 starring The Crown's Olivia Colman, and the Jack the Ripper murder-mystery series Ripper Street in 2016, which also starred Pride and Prejudice and Succession's Matthew Macfadyen. Most recently, Meikle-Small portrayed Kat Kalinski in the 2020 short film Pelicans, written by Toto Bruin and directed by Ellie Heydon.
Now in her early 20s, Meikle-Small is all grown up. Perhaps a young actress may play a younger version of her someday soon.