The WandaVision Ending Made This Celeb Cry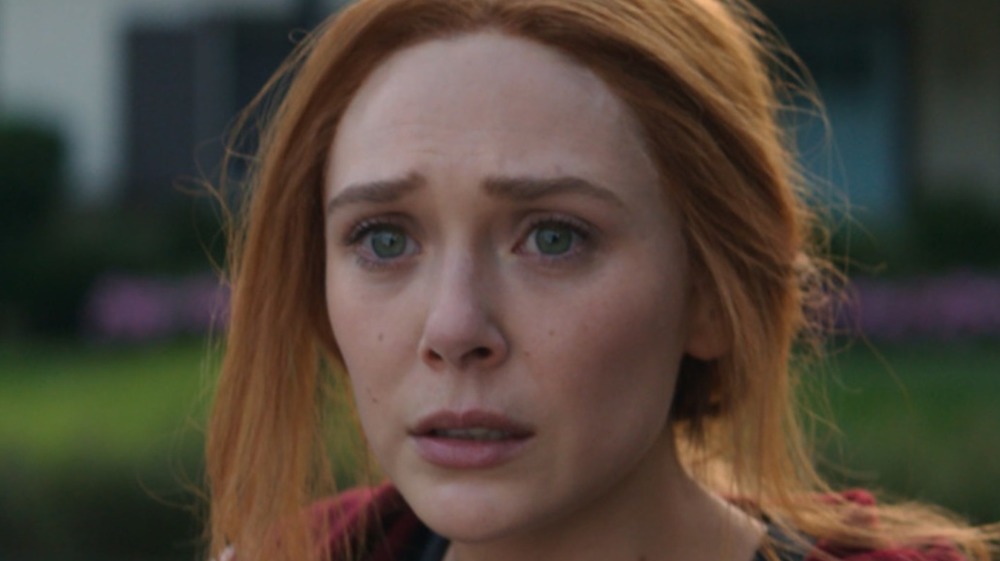 Marvel Studios/Disney+
Contains spoilers for WandaVision finale
Reactions to WandaVision's finale have been mixed, but at least one celeb hasn't been shy about sharing how emotional the Disney+ show's final episode made him. On March 5, Clerks director Kevin Smith posted his reaction to the WandaVision finale on social media — a picture of his teary-eyed face. And since he knew some of his Twitter and Instagram followers might blame his reputation as a stoner for his emotional reaction, he noted in the post he was sober when he watched the last episode (three times).
Smith has long been a Marvel super-fan, but he seems to be extra enamored with WandaVision. The director has been sharing his reactions and theories after each episode, and he even hailed the scene where Wanda sings the twins a Sokovian lullaby before flinging Monica out of the Hex as one of his top 10 Marvel moments ever on Twitter. Still, his reaction to the finale manages to take his status as one of the show's biggest fans to a whole new level.
"Watched it 3 times. Loved it ALL. Show was everything I wanted it to be," Smith captioned his photo. "For the folks who say I cry over movies/TV because I'm too stoned? I haven't smoked weed in a week. Stop blaming the herb. I'm just a soft boy. Anyway... Goodbye, @wandavision. We'll say hello again."
Paul Bettany is lending Kevin Smith his emotional support after the WandaVision finale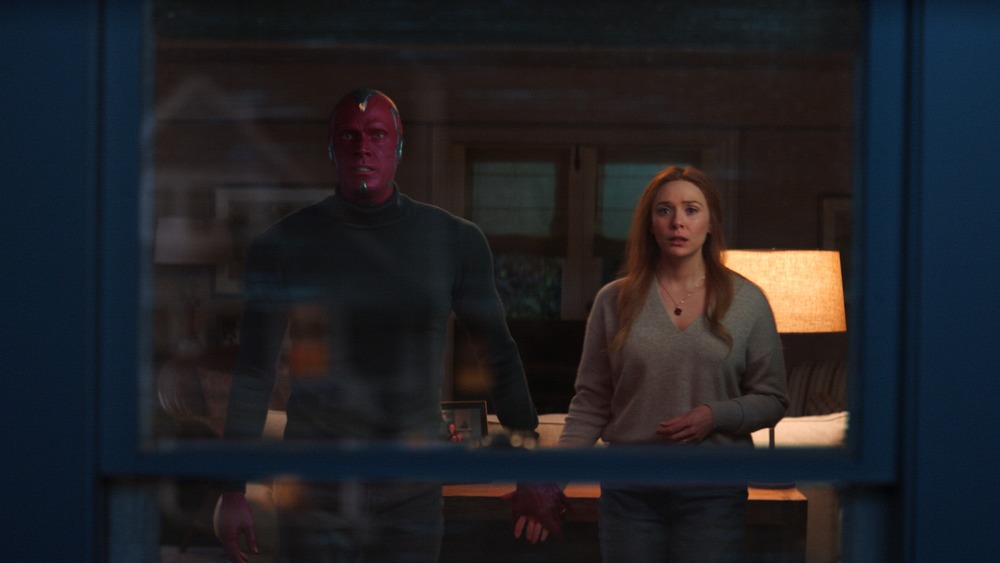 Marvel Studios/Disney+
While most WandaVision fans will have to process the heartbreaking finale on their own, Smith has the support of Vision himself. "Call me man, I'm here for you," Paul Bettany responded to the director's post on Instagram.
The actor's response might just offer Smith a bit of comfort (and an opportunity to geek out over the show with one of its stars). But it won't take away the sting of WandaVision ending. The hardest part of all is it looks like the show won't return for a second season due to its definitive feeling ending.
"I've been at Marvel too long to say a definite no or yes to anything, in regards to another season of WandaVision," Marvel Studios head Kevin Feige said at a Television Critics Association press tour panel (via TVLine). And while that's not a firm no, he went on to add he's currently focusing on the upcoming slate of Marvel movies and shows in production. He added any potential season 2 "will be dictated by the story" in the next crop of Marvel shows and films.
For now at least, it seems viewers (and superfans like Smith) will have to wait for the 2022 release of Doctor Strange in the Multiverse of Madness to see what happens to Wanda next.