The Most Nerve-Wracking Scene For Fans In Sons Of Anarchy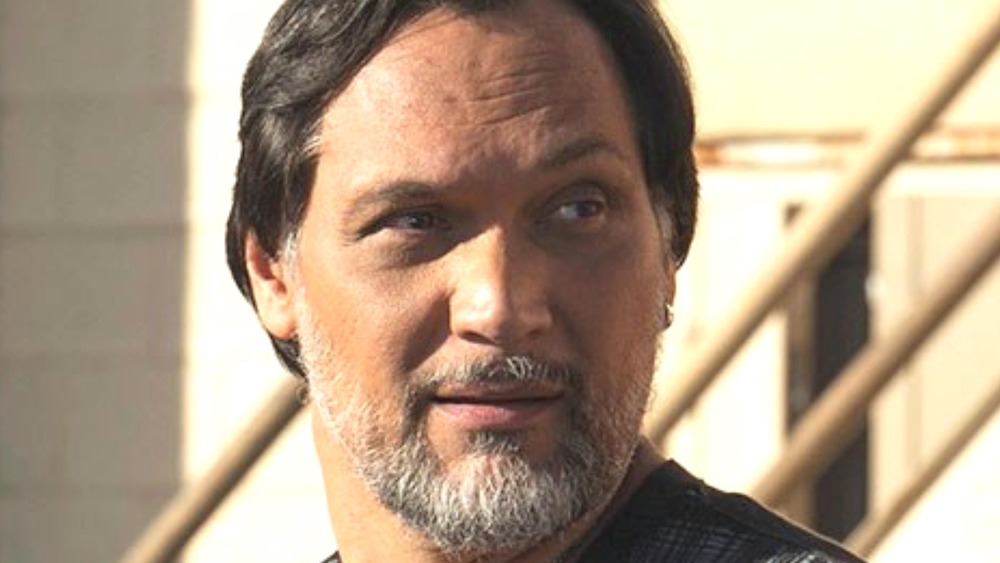 FX
It's fair to say that Sons of Anarchy has shocked fans on numerous occasions over the years with its extreme violence, controversial characters, and overly dramatic storylines. That's not to say it wasn't wildly entertaining, but it definitely got a little over-the-top at times. But the FX series from Kurt Sutter knew how to keep audiences on their toes with scenes that would be forever ingrained into their minds when thinking about Jax Teller (Charlie Hunnam) and the gang.
From the horrific attack on Gemma Teller (Katey Sagal) in season 2, to the school shooting in season 6, Sons of Anarchy has never shied away from showing controversial violence on screen. But there's one moment in the final season that left viewers with their hearts in their mouths as SAMCRO's war against the Chinese Triads escalated to a tragic crescendo. Although the two gangs had fought before over various drug and gun deals -— season 7 saw their fight taken to new violent heights after Gemma framed one of the Triad members for the death of Tara Knowles (Maggie Siff).
Obviously, Jax didn't take Tara's murder very well — vowing to dismantle the Lin Triad from the inside out. But when the bikers take out Henry Lin's (Kenneth Choi) shipment of heroin and guns, the gang leader puts a vicious plan in action. With the gang distracted by the explosion at the ice cream shop, Lin retaliates with extreme force.
The Diosa Massacre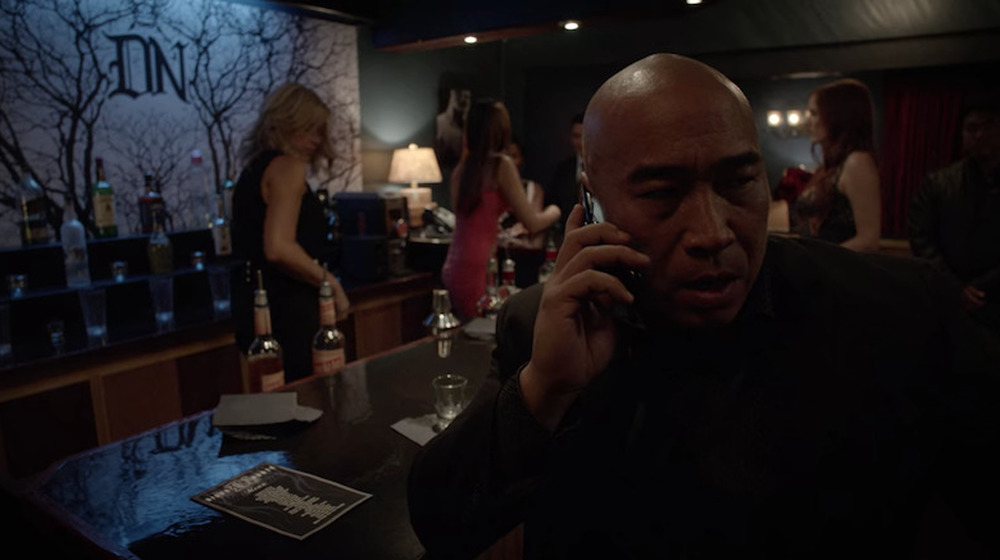 FX
"What happens at Diosa will impact you, but it's meant for the Sons of Anarchy" are the words Nero (Jimmy Smits) hears on the phone toward the end of season 7, episode 4. Kim Dickens' Colette Jane, the manager of the escort agency, can only look on in horror as she watches several Triad members reveal themselves and the firearms they're carrying at Diosa's bar. Thankfully, the episode spares us footage of the actual massacre itself — leaving it to the audience's imagination until Jax, Bobby, and Nero arrive.
What they find is a bloody massacre, with 17 people murdered by the Triad. The victims were a mix of customers and Diosa escorts, including Colette Jane. When Jax spots her lifeless body, he's instantly taken aback because the pair had briefly had a fling. It's a horrific moment because the room is just filled with dead bodies and awash with blood. The show has definitely showed us more violence in some scenes, but waiting to find out what the Triads had done at Diosa was a truly nerve-wracking moment.
Once again, Sons of Anarchy shows that nothing good can come of the biker prince's ambition and greed while leading the club. He might be the hero of his own story, but Jax Teller has a lot of blood on his hands.