The Elle Fanning Thriller Getting A Second Chance On Amazon Prime Video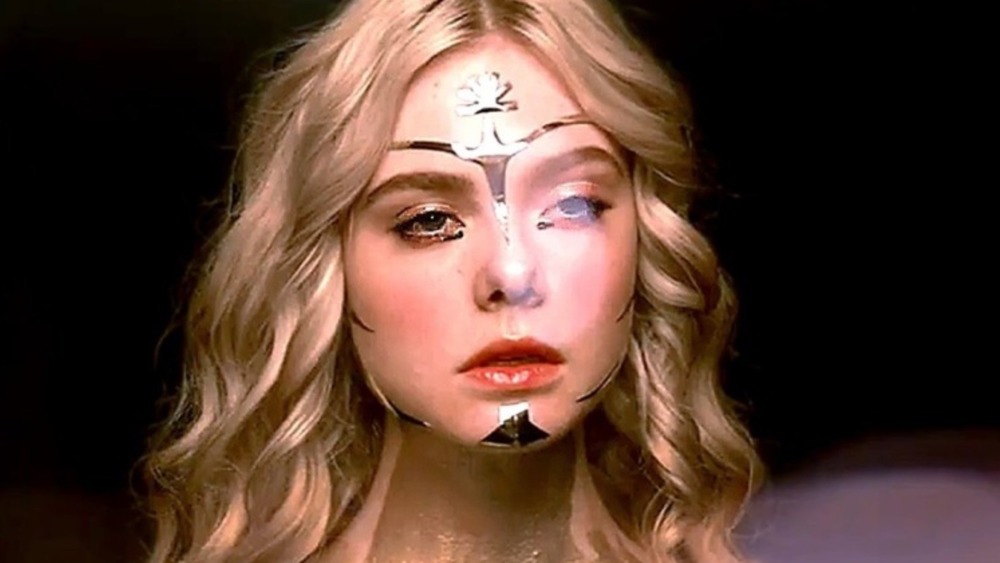 Amazon Studios/Broad Green Pictures
Streaming services are excellent for finding cool and strange movies that you might have missed during their initial theatrical run, and a new contender for your attention has just emerged on Amazon Prime Video. This particular film has been called one of the most disturbing movies of the last decade, and it comes courtesy of Danish auteur Nicholas Winding Refn. 
Refn's previous work includes the Danish series Pusher, the British crime flick Bronson, and the Ryan Gosling-starring Drive — which famously blew a one-take car accident scene, though the director felt the accident actually improved the end result. Such a trajectory might have made it seem at the time like Refn is inching toward bigger and bigger critical and commercial successes without sacrificing his vision. 
The man held on to his vision all right, but Refn's freaky, Elle Fanning-starring movie from 2016 showed that he didn't give a hoot about topping the box office. In fact, per Box Office Mojo, this particular movie tanked, earning just under $3.4 million against a $7 million budget. That kind of underperformance means that you almost certainly haven't seen the movie, but it doesn't mean that it isn't worth watching. 
Here's the Elle Fanning thriller getting a second chance on Amazon Prime Video.
Neon Demon with Elle Fanning is a bloody meditation on beauty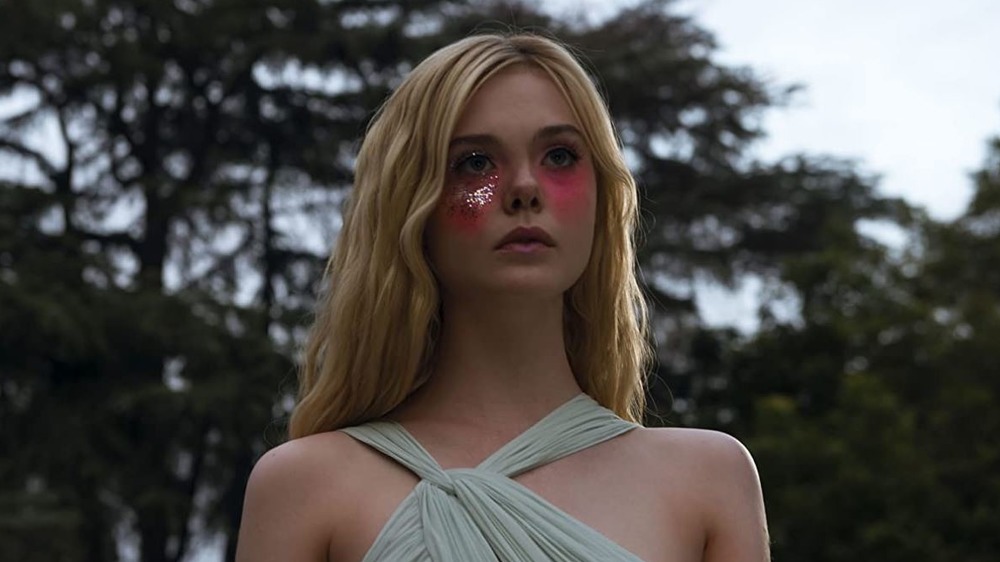 Amazon Studios/Broad Green Pictures
Nicholas Winding Refn's Neon Demon, released in 2016, is a strange, occasionally bloody psychological thriller that could also be viewed as a critique of our culture's obsession with beauty. The movie kicks off as young Jesse (Fanning) arrives in Los Angeles with dreams of becoming a model. Her rise to success is rapid, but the world of extreme beauty is a lot stranger and creepier than she could ever assume. 
It's impossible to discuss the movie any further without venturing into spoiler territory — which is ironic, because many people find Neon Demon borderline impossible to even explain. Critics are also divided over the movie, and its Rotten Tomatoes rating is a middling 59 percent. Still, most critics agree that it's an extremely stylish movie, and people who are in tune with Neon Demon's themes and undertones lavish it with praise, with many comparing it to the work of Italian 1970s horror master Dario Argento. 
As such, Neon Demon may be a bit of a high-risk, high-reward affair, but it's still well worth a watch. Either way, you're in for a truly astounding experience. Plus, Keanu Reeves is in it, and everyone loves Keanu Reeves.