This Is Pawnee's Worst Citizen On Parks And Recreation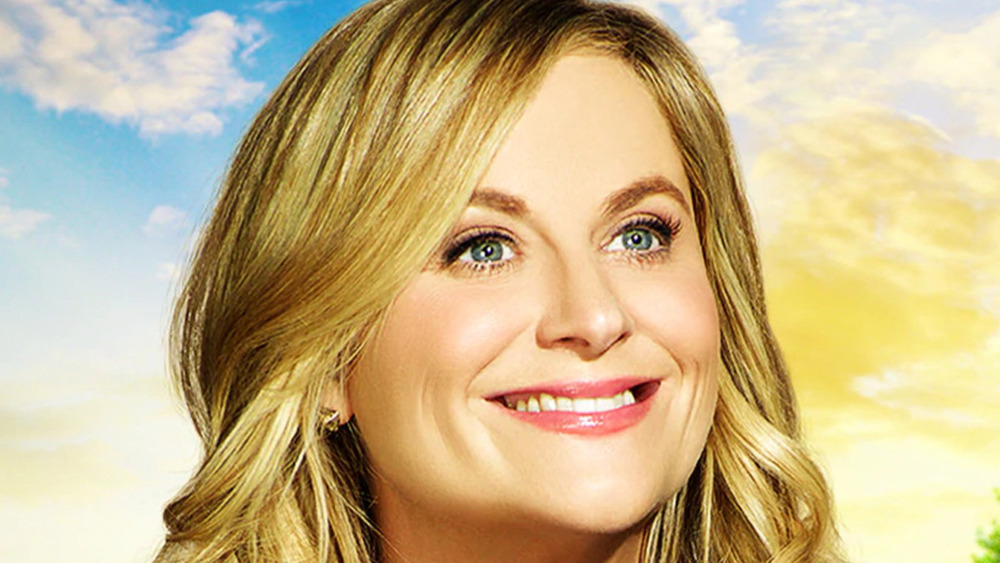 NBCUniversal Television Distribution
Across its seven-season run, Parks and Recreation introduced viewers to a colorful collection of characters. The core cast — Amy Poehler's scrappy idealist, Leslie Knope; Nick Offerman's handy curmudgeon, Ron Swanson; Aubrey Plaza's intriguing nihilist, April Ludgate; Chris Pratt's bumbling slacker, Andy Dwyer; Aziz Ansari's shallow narcissist, Tom Haverford; Jim O'Heir's inept punching bag, Jerry Gergich; Retta's chic entrepreneur, Donna Meagle; Rashida Jones' lovable nurse, Ann Perkins; Adam Scott's charming nerd, Ben Wyatt; and Rob Lowe's effervescent specimen of fitness, Chris Traeger — charmed audiences with their shenanigans in and around the workings of the Parks and Recreation Department of Pawnee, Indiana, convincing approximately zero people that life as a small-town bureaucrat in the Midwest could be a ton of fun. While they all certainly have their respective flaws, the Parks & Rec main cast was comprised of genuinely good people.
But Pawnee also had plenty of ne'er-do-wells among its recurring characters. Consider the Sapersteins: siblings Jean-Ralphio (Ben Schwartz) and Mona Lisa (Jenny Slate) are liars and thieves, indulged by their permissive father, Dr. Saperstein (Henry Winkler), himself a ruthless businessman. Then there's nosy local TV host Joan Callamezzo (Mo Collins), who's never shy about highlighting the missteps of the main cast for her viewers. And don't get us started on Ron's ex, the evil librarian succubus Tammy Two (Megan Mullally). But for all their misdeeds, these knaves can't hold a candle to Pawnee's worst citizen.
Jeremy Jamm is Pawnee's worst citizen on Parks and Recreation
NBCUniversal Television Distribution
Jeremy Jamm (Jon Glaser) may be an excellent character on Parks and Recreation as a television show, but he's hands-down the worst citizen to live and exist within the confines of the show's reality in Pawnee. Perhaps the worst part about Jamm, an orthodontist and member of the Pawnee City Council, is the sheer joy he takes in his seemingly endless parade of shenanigans, schemes, and double-crosses. It's one thing to be a total jerkface, as Leslie Knope would say, but it's quite another to make it a point of personal pride. No, wait; reveling in his misdeeds is pretty uncool, but his eponymous catchphrase — "You just got Jammed" — has got to be the worst thing about him.
Councilman Jamm's many misdeeds include — but are not limited to — the following acts of uncool: trying to prevent fluoride from being added to Pawnee's water supply to protect his orthodontics practice's bottom line; extorting Leslie for her private bathroom and parking spot in order to pass a bill to keep the pool open later; backing April's dog park solely for the sake of pitting her and Leslie against each other; and, perhaps most disgustingly, Jamm dates Tammy Two — although she does force him to essentially become a clone of Ron, which is an obvious improvement.
Not convinced? Jamm was so awful, he won Vulture's Best Villain of the Year award for the 2012-2013 television season. That's right; this smug, cantankerous bureaucrat character — (and we can't stress this next part enough) on a sitcom — was the most evil, appalling villain in a field that included Joffrey Baratheon from Game of Thrones, Walter White from Breaking Bad, and — dramatic pause — Dr. Hannibal Lecter from Hannibal as runners-up. Try topping that, Tammy Two.