Here's How You Can Watch Every Season Of Parks And Recreation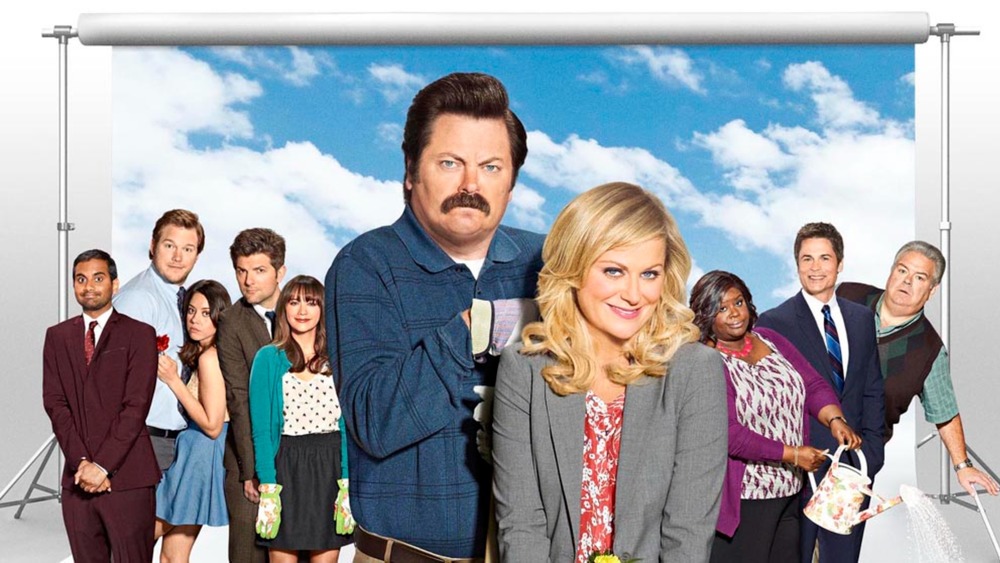 NBC
It's been more than five years since Parks and Recreation ended, but plenty of fans still enjoy visiting Pawnee, Indiana on a regular basis. Much like Friends, The Office, and New Girl, Parks & Rec has found a second life via streaming due to its comfort food TV appeal.
Let's face it, we could all use a little more comfort in our lives these days, and thankfully, Leslie Knope's (Amy Poehler) boundless optimism is always there for viewers — new or old. The comedy follows the head of Pawnee's Parks and Recreation department, Leslie, and her team as they try to improve the parks in their eccentric small town.
But while Leslie is rarely ever daunted by bureaucratic red tape, the rest of the department's employees aren't quite as dedicated to their work as she is. Among them are Leslie's boss, libertarian Ron Swanson (Nick Offerman), who detests all manner of government interference, cynical intern April Ludgate (Aubrey Plaza), and the effortlessly cool Donna Meagle (Retta), who coined the ever popular "Treat Yo' Self" phrase. The rest of the show's cast is rounded out by the likes of Chris Pratt, Rob Lowe, Rashida Jones, Adam Scott, and Aziz Ansari. 
Over the course of seven seasons, Leslie and her friends transform Pawnee's parks and create a better community for the residents of the town, while also falling in love, changing careers, and spending an inordinate amount of time celebrating a miniature horse named Li'l Sebastian. Ultimately, Parks & Rec is a show about a community that feels like a warm hug, which is exactly why it's still so beloved. And happily, it's also extremely easy to stream.
Is Parks and Recreation streaming on Netflix or Hulu?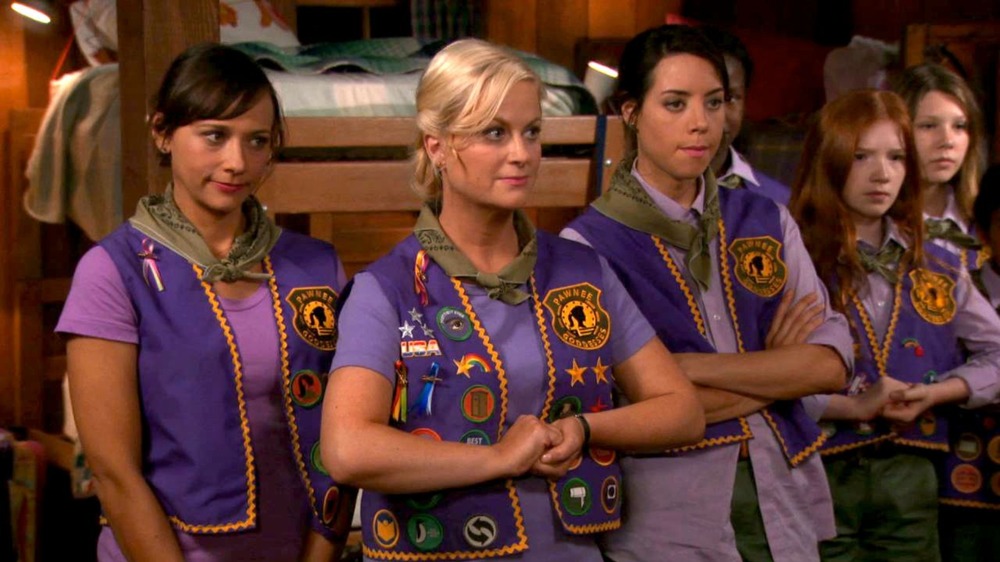 NBC
While Parks & Rec was previously available on both Netflix and Hulu, the comedy has a new streaming home on Peacock — which also has the exclusive rights to The Office.
Peacock is still relatively new in the streaming world, but the service has a unique hook: It has an ad-supported free tier that anyone can use without a subscription. Thankfully, all seven seasons of Parks & Rec are available in the free tier.
However, if you want to watch episodes without any interruptions from ads, or if you simply want access to Peacock's full library, you can also subscribe for either $5 per month to watch everything in the library with ads, or $10 a month to get rid of the ads entirely. If you do opt for the commercial tier, the streamer promises to not show you more than five minutes of ads each hour, so as long as you're not bothered by a few commercials that's the most economical option for viewers who want access to all of the content the service has to offer.
But if you're just in it for the Pawnee goodness, then Peacock's free tier is there to serve up every episode of the beloved NBC comedy without charging you a dime.