What Is The BSA In Peaky Blinders?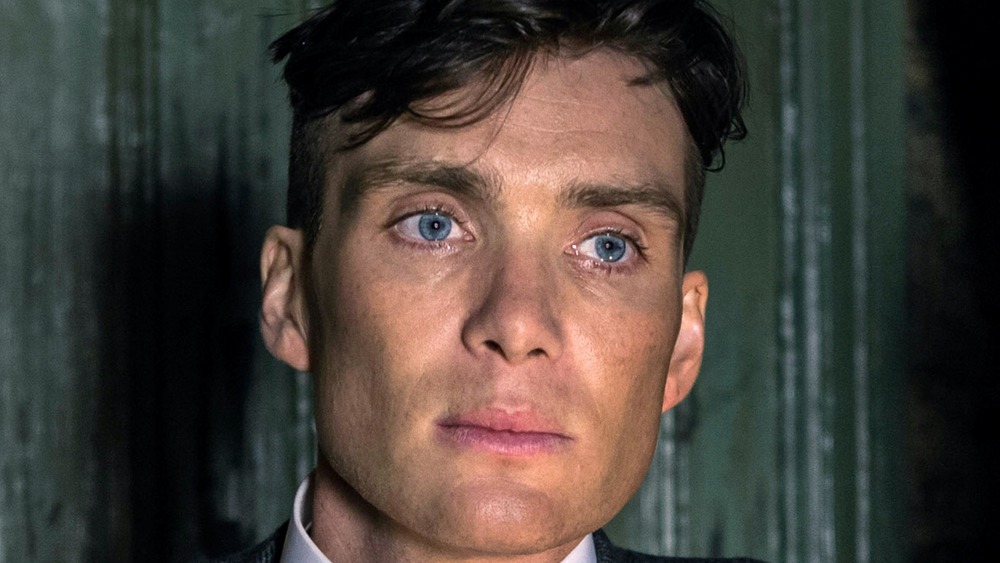 BBC
The BBC historical crime drama Peaky Blinders is getting closer to its end. Although Peaky Blinders season 6 doesn't yet have a release date, the BBC has confirmed that it will be the show's final season and will then be followed by a movie. The show's main character, Tommy Shelby (Cillian Murphy), has come a long way since season 1, growing the Peaky Blinders from a small-time criminal gang in post-World War I Great Britain to an enormous, wildly lucrative enterprise. He even becomes a member of Parliament.
Peaky Blinders is both an organized crime show and a period piece. But while it often includes factual historical information, it doesn't always elaborate on the history. That's where we come in.
During season 1, the Shelby brothers run a scheme to steal guns from a BSA factory, and some fans have been confused about what "BSA" stands for. The acronym is short for "Birmingham Smalls Arms Company," but most British viewers probably recognize the BSA from its motorcycle manufacturing division — not its gun factories.
Here's the history of the real BSA.
All about the BSA — beyond what Peaky Blinders shows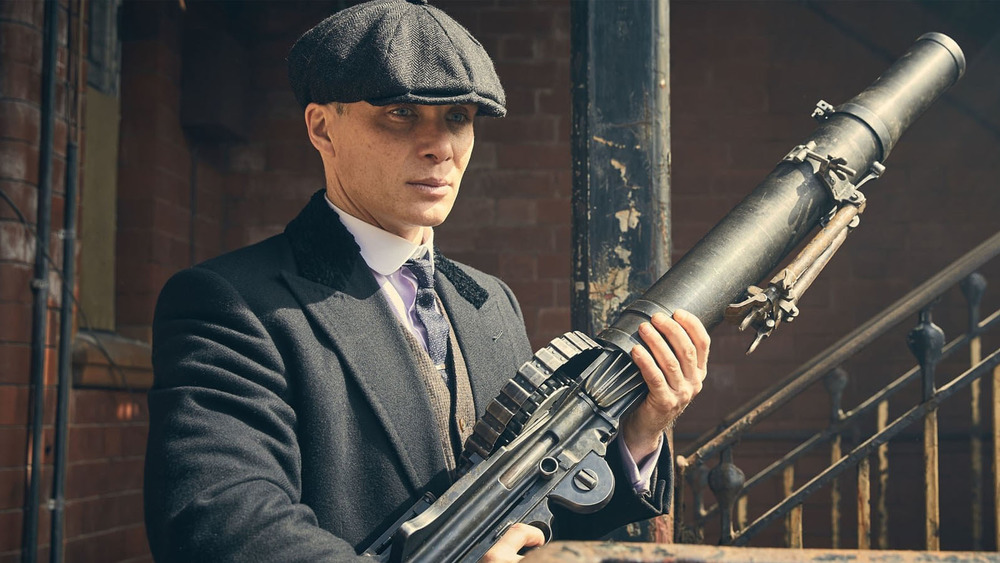 BBC
Historically, the city of Birmingham in England's West Midlands was nicknamed "The Workshop of the World," thanks to companies like the BSA. According to official records, it was founded in 1861 in the waning years of Britain's Industrial Revolution, and the company's initial purpose was to manufacture guns with machines. The BSA built many more factories over the next several decades, and by World War I, it was one of the world's biggest small arms manufacturers, per the blog Weapons and Warfare. With its contracts for the British military, the BSA produced many of England's iconic weapons for that war, such as the Enfield rifle and the Lewis machine gun. It continued producing guns through World War II. At the time Peaky Blinders takes place, in the 1920s, a BSA factory would have been a one-stop-shop for any street gang's weaponry needs.
Small arms were only one of the BSA's manufacturing divisions, however. The company also produced sporting guns, tools, bicycles, cars, and, most famously, motorcycles. Per the online magazine Classic British Motorcycles, the BSA began to diversify in the 1880s as demand for guns fell, and by 1884, it was capitalizing on the new bicycle trend. It produced its first motorcycle in 1905 and was the dominant motorcycle supplier to the British military during World War II. At one point, the BSA was the biggest motorcycle manufacturer in the world. 
But sales declined over the 1950s and 60s as Honda-made imports overtook the market, and the last BSA motorcycle was manufactured in 1973. Today, the company lives on as a subsidiary of the engineering company Manganese Bronze Holdings.