The Gifts From Fans That You've Seen Gibbs Wear On NCIS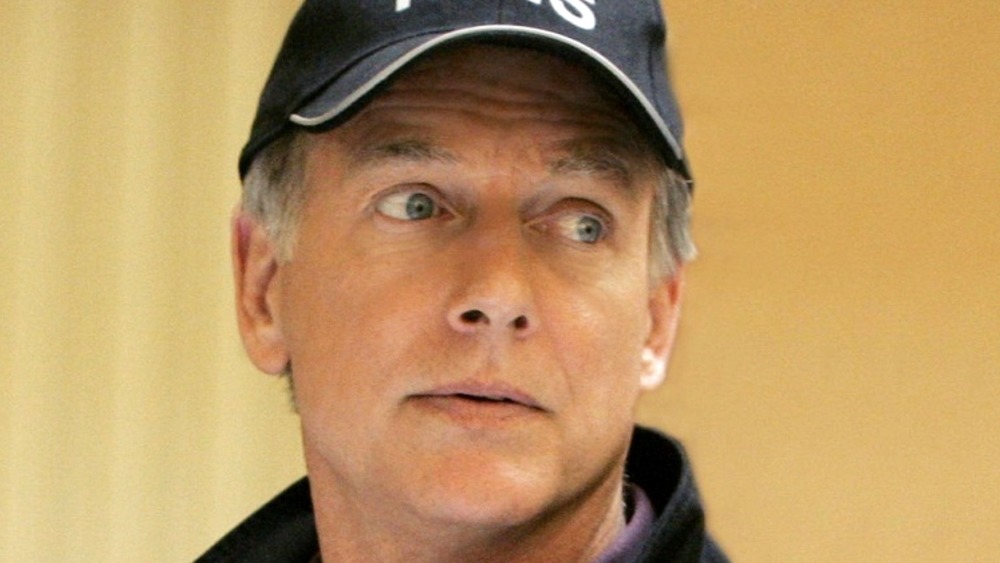 CBS
Mark Harmon's path to starring as Special Agent Leroy Jethro Gibbs on long-running CBS military cop drama NCIS was anything but straightforward. Before Harmon was even an actor, he was a skilled football player. He was so good at football, in fact, that he was expected to play in the NFL. He turned down prospective NFL offers, however, when he decided to transition to acting full-time. His gambit soon paid off. Not only has Harmon starred in NCIS for 408 episodes over the course of 18 seasons, but he helped the show become the most popular scripted series to air on TV for multiple years in a row.
While Harmon has occasionally appeared in other projects, like a stint on The West Wing and a key role in Freaky Friday, it's Gibbs with whom he's likely most associated in the minds of the majority of his fans. It's therefore in NCIS as Special Agent Gibbs that Harmon pays tribute to his numerous fans by sometimes wearing T-shirts sent to him in appreciation of his work on the series.
Acknowledging his supporters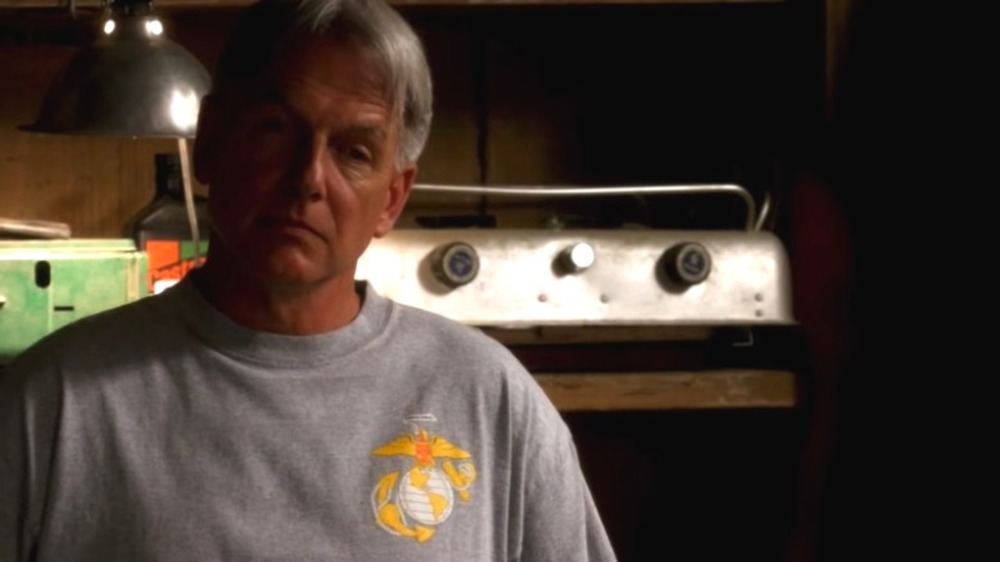 CBS
Gibbs can generally be seen wearing T-shirts supplied to him by fans of NCIS when working on his boat in his home's basement. Those T-shirts are generally from fans who work or have worked in law enforcement or military. Thus, when a shirt Gibbs wears in his basement bears the name of an arm of the military or a police precinct, it's most likely that of a real-life branch from which a fan sent Harmon an associated shirt.
While on one hand, those T-shirt senders may simply be fans of NCIS due to its subject matter or even simply the series' drama, Harmon has done more than just act to earn the appreciation of military veterans in particular. Harmon's work outside of acting includes a number of contributions to charities that support veterans. Thus, a portion of Harmon's enlisted or once-enlisted fanbase comes from those who recognize his work for the nonprofit sector in particular. T-shirts from branches of the military therefore may be from those directly impacted by Harmon's charitable contributions.