The NCIS Star That Surprisingly Turned Down The NFL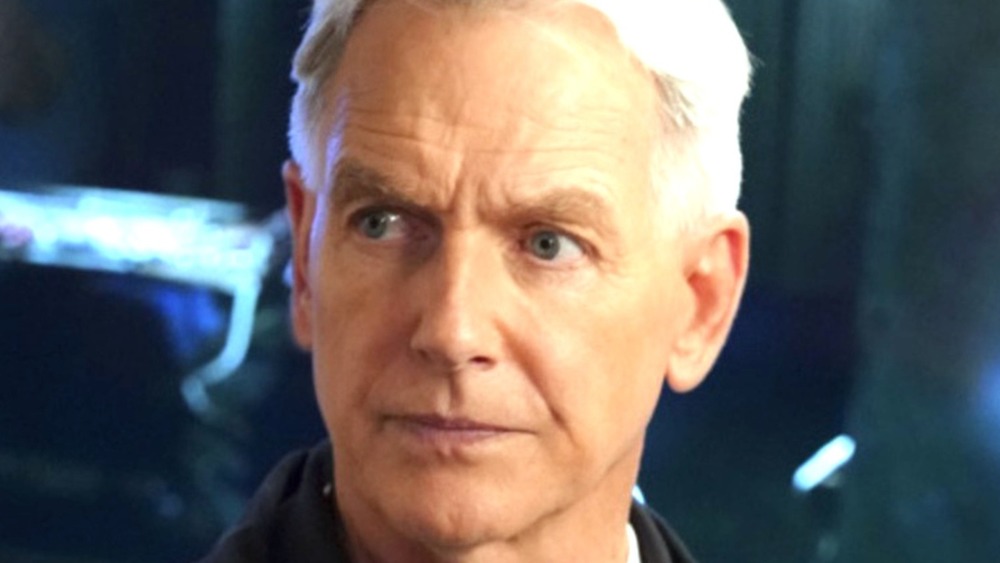 CBS
In mid-February 2021, rumors began circulating that longtime series star Mark Harmon would be leaving NCIS. Over the course of his acting career, Harmon has portrayed former Marine sniper and Naval Criminal Investigative Service leader Leroy Jethro Gibbs for 18 seasons and even appeared in the series' predecessor JAG as well as one of the series' various spinoff shows. Speculation that he might leave NCIS upon the expiration of his contract surprised viewers, who had become accustomed to his presence in the series for a period of time approaching two decades.
Harmon's tenure as Gibbs is so sizable, in fact, that elements of Gibbs' backstory have become confused or otherwise retconned over the course of the series. His appearances in 18 seasons of NCIS and six episodes of related series as Gibbs amount to 412 episodes in total as of the end of NCIS' 18th season.
Given the extent to which one acting role has come to define Harmon's adult career, it's likely hard for those introduced to the performer in NCIS to imagine him in any other role, be it an acting performance or general role in life. That said, Harmon nearly began a career — one in which he was primed to succeed — in an entirely different industry altogether.
Mark Harmon was a prodigious college football player
Before acting began to define his professional life, Mark Harmon was a successful football player. His accomplishments as a college football quarterback were so notable, in fact, that his name is among those inducted into the National Football Foundation's list of National Scholar-Athletes.
Harmon's football career began at what is now Harvard-Westlake high school in the Studio City neighborhood of Los Angeles. There, he played multiple sports and multiple positions for their football team before an injury sidelined him for his junior and senior years. He then enrolled at Pierce College in nearby Woodland Hills, where, as the football team's quarterback, he led them to a winning record and earned All-American honors for his performance.
Prestigious football colleges began to recognize Harmon's skill as a quarterback as a result of the award, and multiple schools across the country offered him scholarships. He chose to remain in Los Angeles and joined the storied UCLA Bruins team. His accomplishments during his tenure at UCLA included breaking a 32-game win streak by the Nebraska Huskers in his first appearance as quarterback and setting three UCLA records as a result of his running back-focused offense.
Though his success at UCLA garnered Harmon attention from NFL scouts, he ultimately decided to pursue a career in acting rather than one in football. It's thus a testament to Harmon's skill as an actor that his NFL-worthy football talent came to be overshadowed entirely by his work as a performer.