The Supernatural Hidden Gem Series You Can Stream On Amazon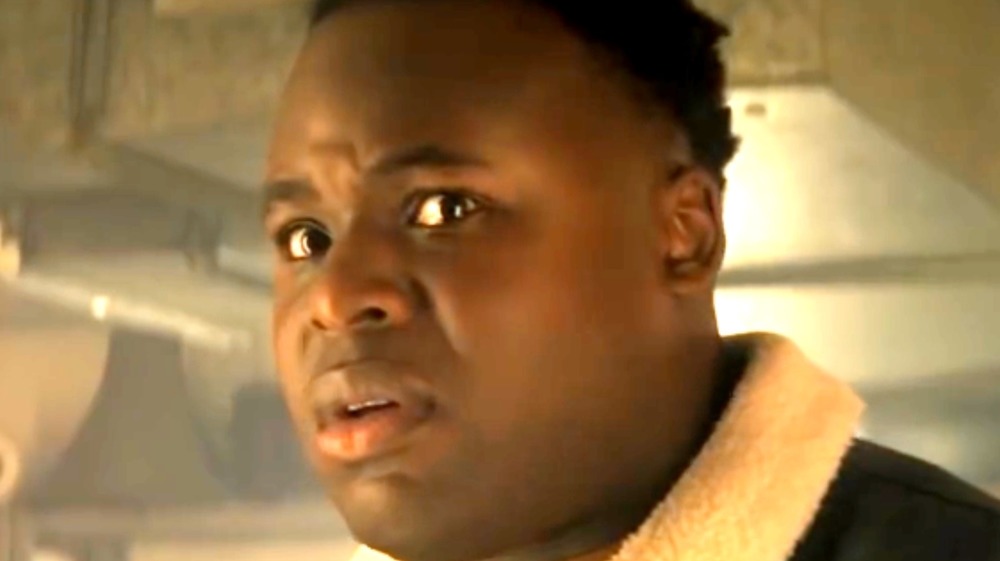 Amazon Studios
If you're hunting for a new TV show and your dream is a series that makes you scream with both fear and laughter (or at least jump sometimes and occasionally chuckle), your search is over.
Chances are you know Stranger Things so well that when people need the entire timeline explained, you're their first call. You've probably also loved every gory, over-the-top minute of American Horror Story — even the plotlines that didn't make any sense. The good news is that right now, there's a supernatural hidden gem series you can stream on Amazon that's delivering ghostly plotlines, buddy comedy, and some recognizable faces. 
British series Truth Seekers parodies and pays homage to paranormal investigation shows as it follows a crew of broadband installers who moonlight as ghost hunters. They soon find out that not only are the ghouls they've been looking for very real, they're also more Poltergeist than Casper.
Who's in Truth Seekers?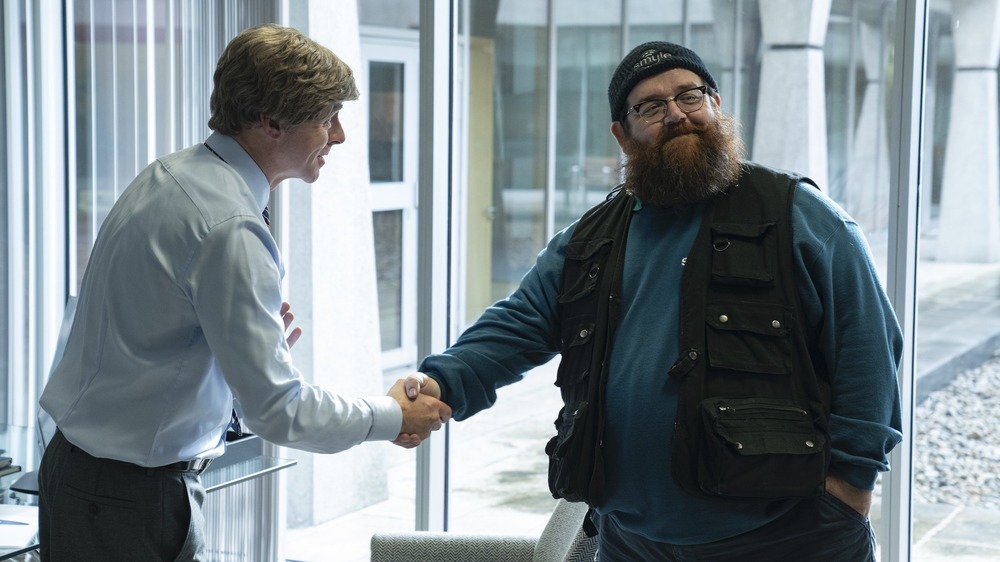 Amazon Studios
There's a reason Truth Seekers feels like Ghostbusters meets Shaun of the Dead. Two of its four creators are Nick Frost and Simon Pegg, the acting and writing double-act who brought you Shaun plus the two other movies in director Edgar Wright's Blood & Ice Cream Trilogy. (Fun fact: It's known as the Cornetto Trilogy in Britain after several characters' favorite brand of ice cream.)
Frost plays Gus, a broadband installer by day and paranormal investigator by night, while Pegg plays his boss at Smyle, the broadband company. Starring alongside Frost and Pegg are relative newcomers Samson Kayo as new Smyle hire Elton John (not that Elton John), Susan Wokoma as his cosplaying sister Helen, and Emma D'Arcy as Astrid, a woman being haunted by multiple ghosts.
Scottish actress Kelly MacDonald also appears on the show. MacDonald has an impressive resume, including Boardwalk Empire, Harry Potter and the Deathly Hallows: Part 2, No Country for Old Men, and Black Mirror. Pixar fans may also know her as the voice of Merida in Brave.
There's one other well-known cast member on the Amazon show. If you've watched the trailer and you're wondering why Richard from Truth Seekers looks so familiar, chances are it's because actor Malcolm McDowell played Alex in Stanley Kubrick's 1971 dystopian classic A Clockwork Orange. (Cue rapid involuntary blinking.) That was McDowell's first big break, and it's good to see him working hard 50 years later.
Is Amazon's Truth Seekers worth seeking out?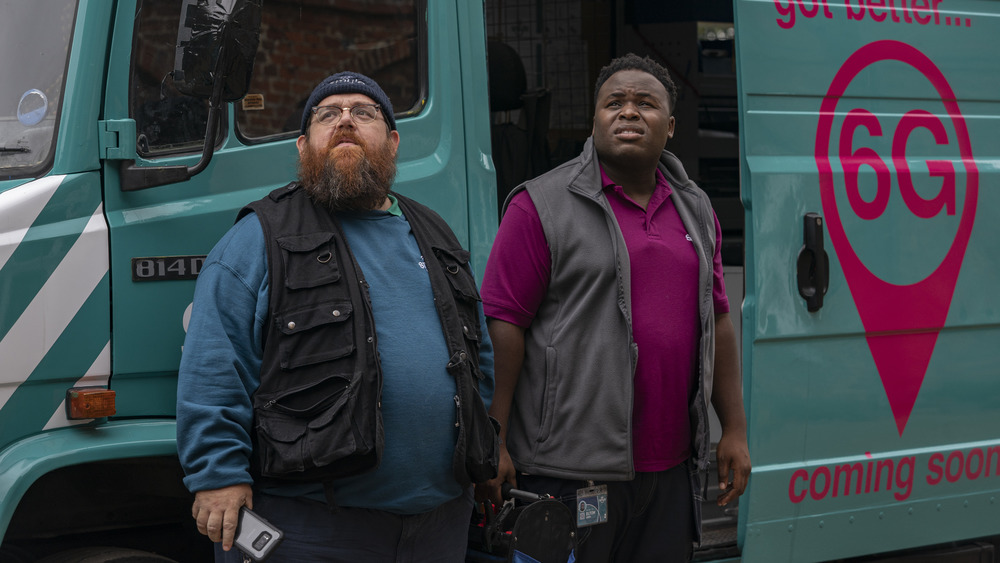 Amazon Studios
If you've seen Pegg and Frost's other work, you already have a feel for the humor Truth Seekers is going for. The show offers a balance between playing up to the expectations of a genre without taking itself too seriously. And if you go by review aggregator Rotten Tomatoes, Truth Seekers has been a success with both audiences and critics. Commentary on Twitter mostly backs this up — except for one person who accused the show of being an attempt to cash in on another Amazon supernatural series, Good Omens.
However, if you tend to get overly attached to shows and you hate a cliffhanger ending, steel yourself for disappointment or skip this series. As Deadline reported, Amazon officially canceled Truth Seekers in February 2021, a few months after its first season debuted the previous October. Deadline also noted that on Instagram, Frost thanked fans for their support and described the move as "a massive kick in the willy." He added, "We really put our all into this –- our heart and soul, and blood in some cases, so to not come back is really sad for us... we had lots of lovely ghost stories to tell."
Predictably, fans on Twitter were not happy about the cancelation. But it's not unheard of for shows to come back from the dead, so Truth Seekers may yet get a second chance at life, just like its ghosts.