What Only Hardcore Fight Fans Will Notice About Raya And The Last Dragon's Combat Scenes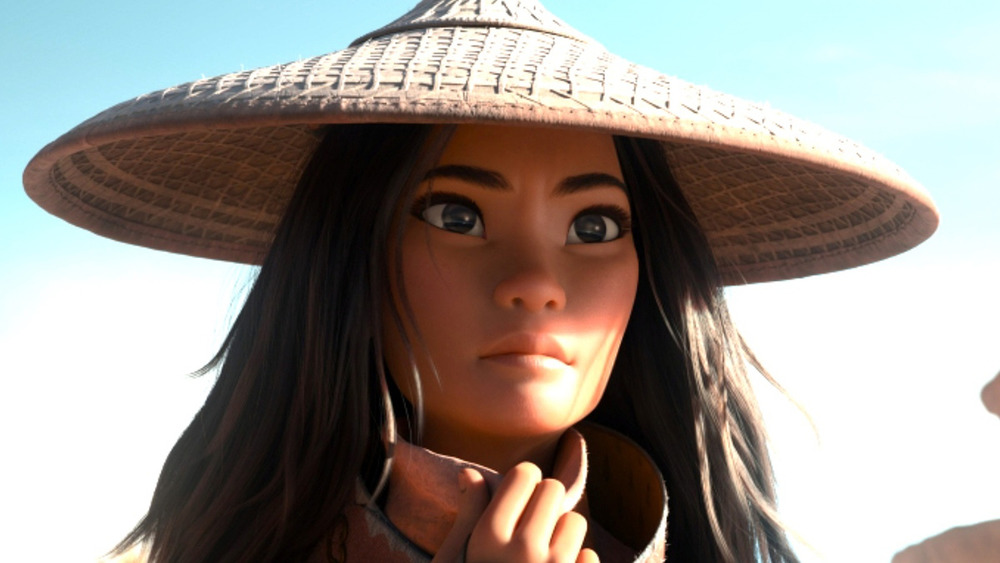 Disney
There are plenty of reasons to see Disney's Raya and the Last Dragon — for instance, the stunning CGI animation and the incredible cast, which includes Kelly Marie Tran, Awkwafina, Gemma Chan, Daniel Dae Kim, and Sandra Oh, among others. And, of course, there's the fact that there's a dragon in it, and who doesn't love dragons?
But for all the obvious motivations to check out Disney's latest offering (which is available to stream on Disney+), there's also a lot of goodness under the hood, too. And while it would be easy to talk about the writers, directors, and actors, there's another part of the equation that's more important than you might think — the stunt choreography.
Yes, Raya and the Last Dragon is an animated film, but, that doesn't make stunt choreography and the simple act of analyzing movement any less important — especially when there's so much martial arts involved. If you enjoyed the action sequences in Raya and the Last Dragon but couldn't quite put your finger on why, it turns out that there's a great story about how the film's creators arrived at the fighting styles used in the film.
Why hiring a stunt team of women was so important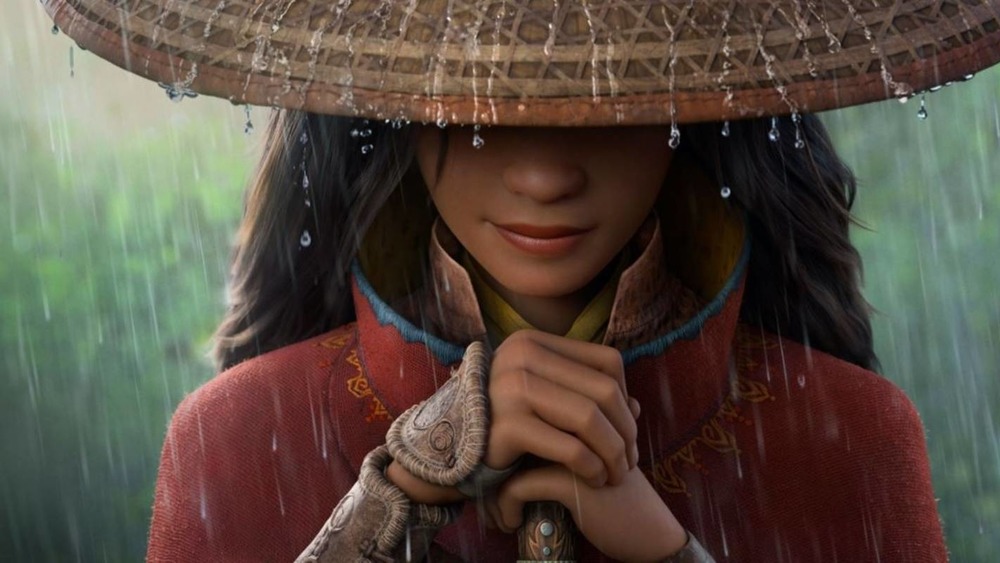 Disney
Looper attended an early 2021 presser for the film, moderated by Emmy-winning television host, producer, and stylist Jeannie Mai, where the team behind Raya and the Last Dragon was on hand. One of the questions at the event was about working with martial arts choreographers for the film. It was actually screenplay and story writer Qui Nguyen who helped define the fighting style. "We leaned on Qui quite a bit and then Qui recommended Maggie [Macdonald], I believe," said director Don Hall.
"It was really special for [the crew] to have Qui just down the hall because they can... The animators, the story artists, the vis dept people could just go and knock on his door and just say like, 'Hey! Check this move out. Does this make sense?,'" explained writer/director Carlos López Estrada. "Then Qui would show them links, brings them onto movies. Just do some in-office demonstrations. To have that direct access to someone so knowledgeable in that combat, in that region, is I think it was invaluable."
However Qui Nguyen was quick to elaborate on the importance of stunt coordinator Maggie MacDonald. "It was important for me to bring on a female fight choreographer," explained Nguyen. "She brought in a female team of fighters to do the reference because our two leads were Raya and Namaari. I wanted to make sure that the way a female body moves is just different. We wanted to honor that. It didn't feel like Raya doing a move that The Rock should be doing. It should be something that was really utilized speed, strength, agility."
Raya and the Last Dragon is available through Disney+ Premier Access now.