The Story Behind NCIS' Signature Black And White Flash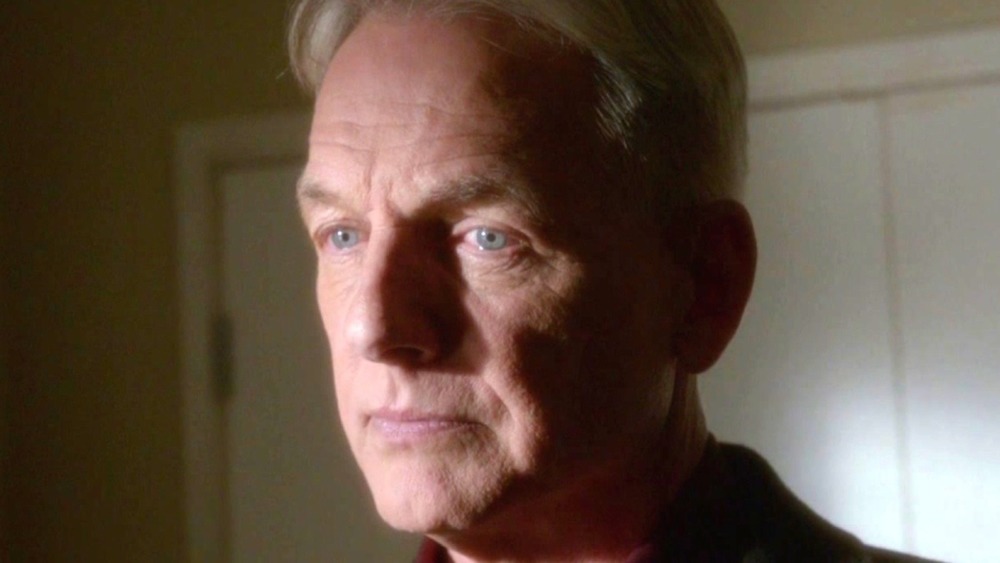 CBS
The long-running crime drama NCIS is 18 seasons in and still going strong with a dedicated fanbase. The show centers on a fictional set of characters who make up a team of special agents from the Naval Criminal Investigative Service. Mark Harmon leads the cast as Leroy Jethro Gibbs, a Supervisory Special Agent who heads a Major Case Response Team (MCRT).
Fans who have kept up with all 18 seasons likely have a deep familiarity with the series and be in tune with all of its idiosyncrasies. One of the most defining features of the show, which fans are well aware of, is what is known as the "foof." Each episode contains four or five previews before each act of what is to come: Each of these acts ends with a black and white still shot with an accompanying sound — this sound is now known as the "foof." And the "foof" has a story behind it.
The creator wanted the show to have a distinct detail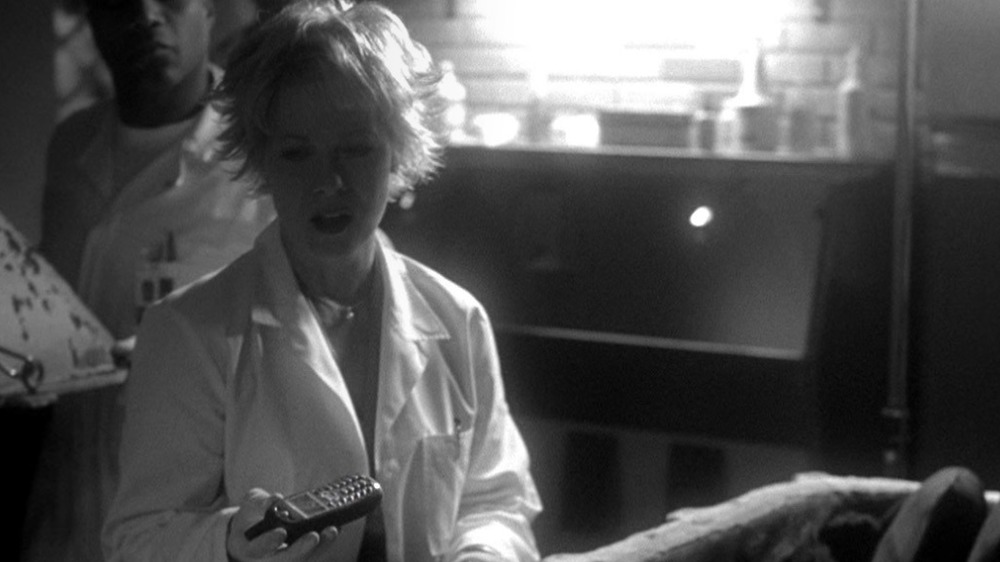 CBS
One of the producers of the show, Charles Floyd Johnson, gave an interview with the Television Academy Foundation, in which he discussed the famous "foof."
Johnson gave credit to the show's creator, Don Bellisario, who was looking for an interesting detail to become associated with the show. He continued, about the process of creating it, "It came about with the idea of what the sound of an old flash sounded like and that was where it kind of developed [from]. And I don't remember even how we — maybe Don did — came up with the idea of calling it a 'foof.'"
Johnson then discussed how it became a form of amusement amongst the cast. He said, "Then actors loved it because then, whose face gets ended at the end of each act with the foof?" He ended the discussion by saying that they feel it has worked well as a transition within their episodes and, more so, has become "a hallmark of the show."