Why Hollywood Stopped Casting Ham From The Sandlot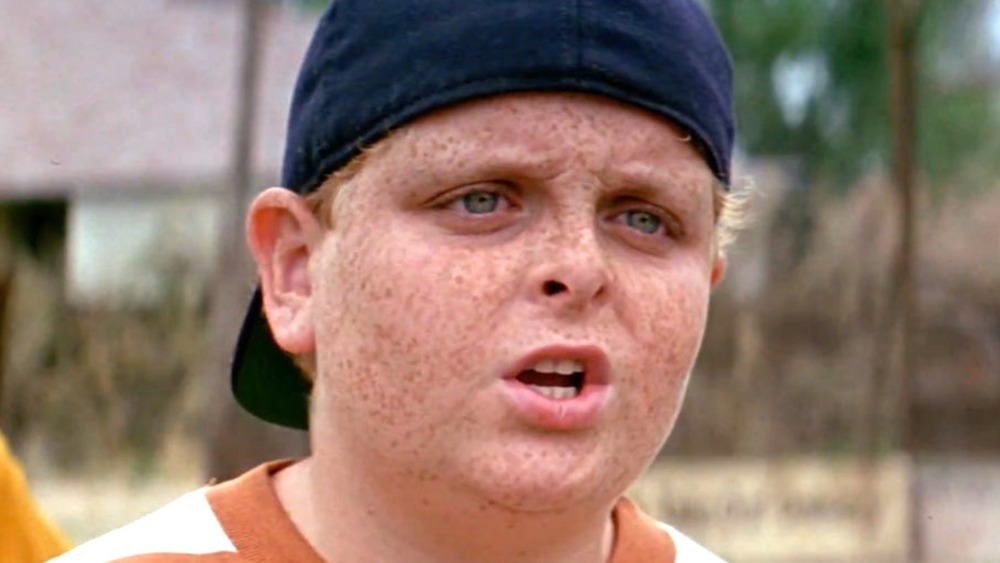 20th Century Studios
Many regard the 1980s as one of the best decades in cinema history, but the 1990s didn't disappoint either. From cinematic classics like "Pulp Fiction" and "Forrest Gump" to memorable popcorn flicks like "Edward Scissorhands" and "Space Jam," that 10-year span pumped out no shortage of fan favorites. Another notable example is the Hulu-dominating 1993 sports comedy, "The Sandlot," co-written, directed, and narrated by David Mickey Evans. Set in 1962, the film follows a group of kids from various backgrounds who come together over their love for baseball. Aside from their catcher's mitts and only one ball, they brought with them loads of iconic lines and scenes that came to define "The Sandlot" as truly timeless.
The main protagonist of the movie is Scott Smalls (Tom Guiry), who overcomes his shy tendencies thanks to his passion for sports and his newfound friends. Alongside the likes of Benny "The Jet" Rodriguez (Mike Vitar) and Michael "Squints" Palledorous (Chauncey Leopardi) was Hamilton "Ham" Porter (Patrick Renna), who's best recognized for coining the phrase "You're killing me, Smalls!" Despite his clear charisma and natural presence in front of the camera, and the handful of other film and TV credits to his name, Porter remains Renna's biggest role to date. Sadly, it appears as though moviegoers won't see much of him in the coming years either.
Here's why Patrick Renna's name isn't all over the Hollywood scene nowadays.
Patrick Renna is a proud family man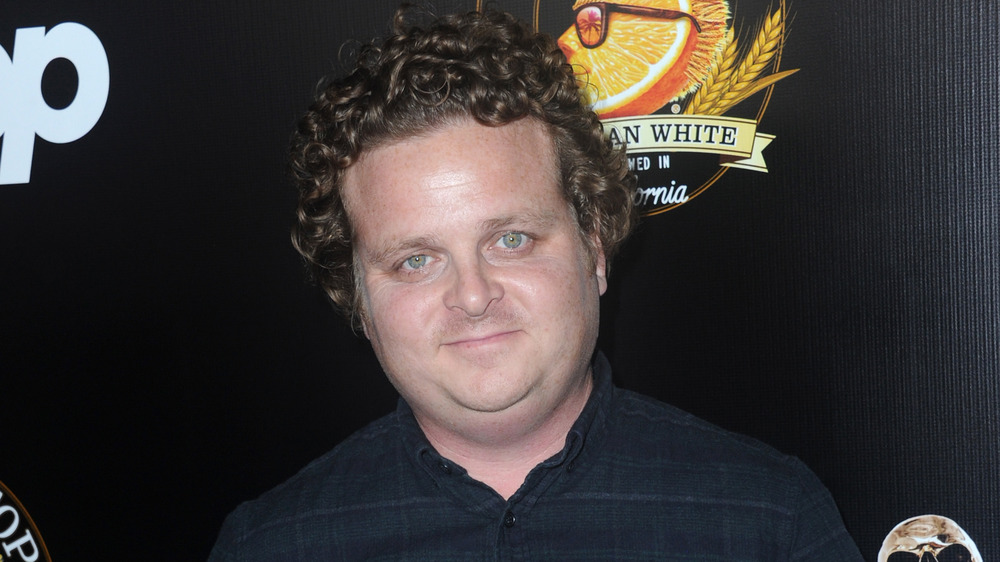 Albert L. Ortega/Getty Images
As of this writing, Patrick Renna hasn't taken part in a big-screen production since 2016's "Fear, Inc.," and last popped up on television for the Netflix fan-favorite series "GLOW." That's quite a lot of time to spend away from the camera, leaving some to speculate over whether or not Renna has entered acting retirement — by his own accord or due to lack of gigs coming his way. While these claims remain to be proven, it's well-documented that he's a very busy man elsewhere, choosing to devote his time to other ventures that he finds more fulfilling than being a movie star.
First and foremost, Renna has become a family man in recent years and is helping his wife of 15 years, Jasmin Renna, raise their two young sons. Flynn Maxwell Renna was born in April of 2017 with Liam James Renna following in early June of 2020. Per Renna's Instagram page, his kids are his world and he takes his responsibilities as a father very seriously. At the same time, he clearly enjoys using his social media platforms to share all members of his growing family with the world — proudly displaying the adoration he has for both his spouse and their children alike. 
Surely when the kids are older, they'll be delighted to know how much of a presence their father has in modern pop culture. After all, Renna certainly isn't one to hide his past, especially his time as Ham Porter.
Renna is becoming a YouTube star
Speaking of Renna's nostalgia for his youth, when he's not pitching in around the house, or lending his acting talents to screens big and small, he's putting time and effort into his YouTube variety show, "You're Killing Me with Patrick Renna". Kicking off in early 2020, the program originated as a passion project for him and his group of friends but became so much more once the COVID-19 pandemic took hold. In an interview with FOX News, Renna explains how "You're Killing Me" came to be and the unintended upside of starting it in the midst of quarantine.
"I was actually planning on launching this with a group of close friends before the pandemic happened. And when that happened, we decided this could be a great opportunity for us to stay busy and connected here in Los Angeles," He said, recalling that at first, he put it on the back burner before realizing that "this could be something good for fans who are at home and need something to entertain them." And entertain it has, as evidenced by the YouTube channel's subscriber base of over 8,400 fans, at the time of this writing.
Renna also touches on the content of "You're Killing Me" and why it's an overall great thing for viewers in addition to himself and his longtime friends. "Growing up in the '90s, I realized that I was a part of a lot of people's nostalgia, but I missed out on my own. So this is an opportunity for us to share those experiences talk about our time on those sets." 
Patrick Renna's performance as Ham in "The Sandlot" will live on for generations to come, and even though he isn't a prolific media presence in 2021, he seems genuinely happy. Unlike a baseball signed by the great Babe Ruth, that's something you can't put a price on.