The Classic Coming-Of-Age Sports Movie That's Taking Over Hulu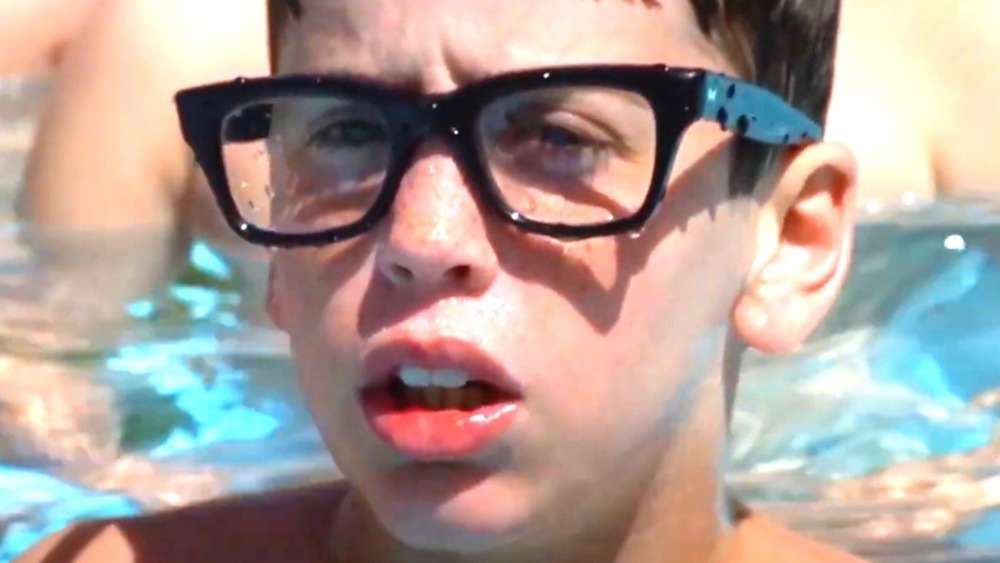 20th Century Fox
Millennials who grew up in the 1990s had more than their fair share of sports movies. From The Mighty Ducks to Space Jam, Hollywood covered almost every major sport on the map — but one movie in particular still has '90s kids endlessly quoting unforgettable lines like "S'more what?" and "You're killing me, Smalls!"
The Sandlot is a coming-of-age movie about a group of scrappy kids playing America's greatest pastime, baseball, set in 1960s suburban Los Angeles. While the movie's cast didn't swell with an A-list of big stars, The Sandlot nonetheless remains a classic for those who grew up watching it. Some of the cast returned for a virtual reunion on YouTube in July 2020, in a nostalgic event hosted by actor Patrick Renna who played Hamilton "Ham" Porter in the movie. Now that The Sandlot is available via Hulu with the Starz add-on, let's take a look at what made this family baseball film such a classic.
The Sandlot is like Stand By Me for the 90s
Some '90s kids might forget that The Sandlot was actually set in the 1960s, and uses a classic voiceover narration similar to the one used in the 1986 movie Stand By Me. The narrator is a grown up Scott Smalls (voiced by David Mickey Evans, who wrote and directed the film), who recalls his nostalgic years as a young boy adjusting to his new life with a new home and a distant stepfather played by Denis Leary. Young Scott (Tom Guiry) is not the athletic type, but nonetheless is welcomed by the neighborhood kids who play baseball in a nearby sandlot. Scotty is mentored by the gang's leader, Benny, and shown the ropes by the other boys, including receiving a lesson in making S'mores by the group's resident loudmouth, Ham. The gang has a series of hilarious misadventures such as taking on a rival team, experimenting with chewing tobacco, and going up against a legendary monster known as "the Beast."
While The Sandlot may be a more comedic and light-hearted coming-of-age film compared to Stand By Me, some of the central themes remain the same, like you'll never forget your first group of friends, even when they grow up and go their separate ways. The Sandlot is still remembered for its hilarious moments and colorful characters, and by the end of the movie everyone knew who Babe Ruth was, even if they had never heard of her him previously.