Tim Rozon Weighs In On His Schitt's Creek And Wynonna Earp Experiences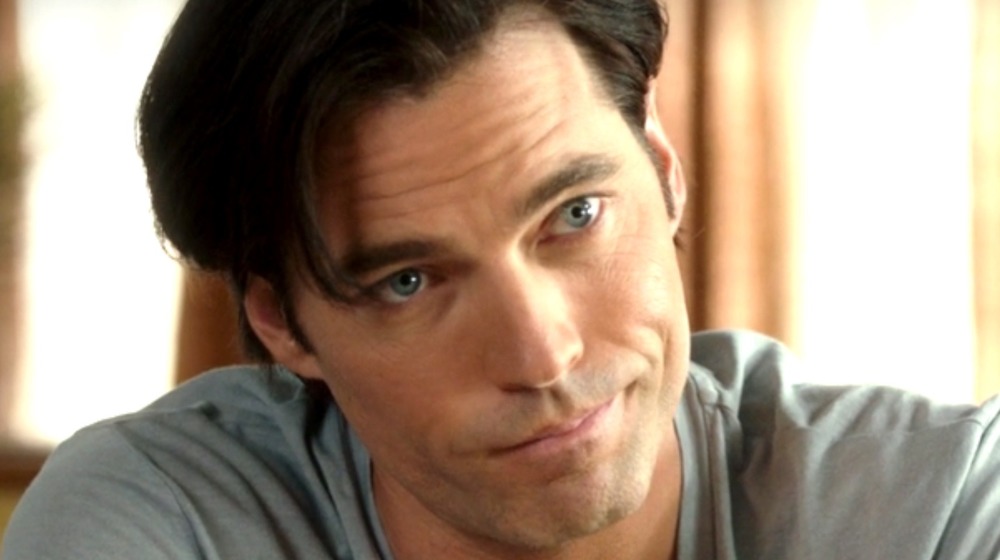 CBC/Pop TV
It's not often that actors stumble into a project that becomes a cult hit, with a ride-or-die fan base that propels online conversation, full-on frenzies at conventions, and an entire meme-industrial complex. Landing in a situation like that can be fraught by the weight that comes with carrying viewer expectations, but it can also be very special, adding an extra layer of meaning to work an actor already considers important.
Lots of performers work their entire careers without ending up in that type of situation. Tim Rozon has done it twice. First, he provided small-town smolder as the hunky Mutt Schitt on Schitt's Creek, the Dan Levy-helmed sitcom that rose from humble beginnings to become a legit pop culture phenomenon. Then, he took up arms as the legendary, supernaturally preserved Western gunslinger John Henry "Doc" Holliday on the dark fantasy series Wynonna Earp, and found himself part of a cult hit with one of the most dedicated fandoms in genre TV. 
It's been a pretty special ride, and with Schitt's Creek having sailed off into the sunset and Wynonna Earp rounding the final turn toward its series finale, Rozon's taking some time to reflect. During a recent roundtable discussion attended by Looper, the actor opened up about how he got where he is today.
Tim Rozon salutes the Earpers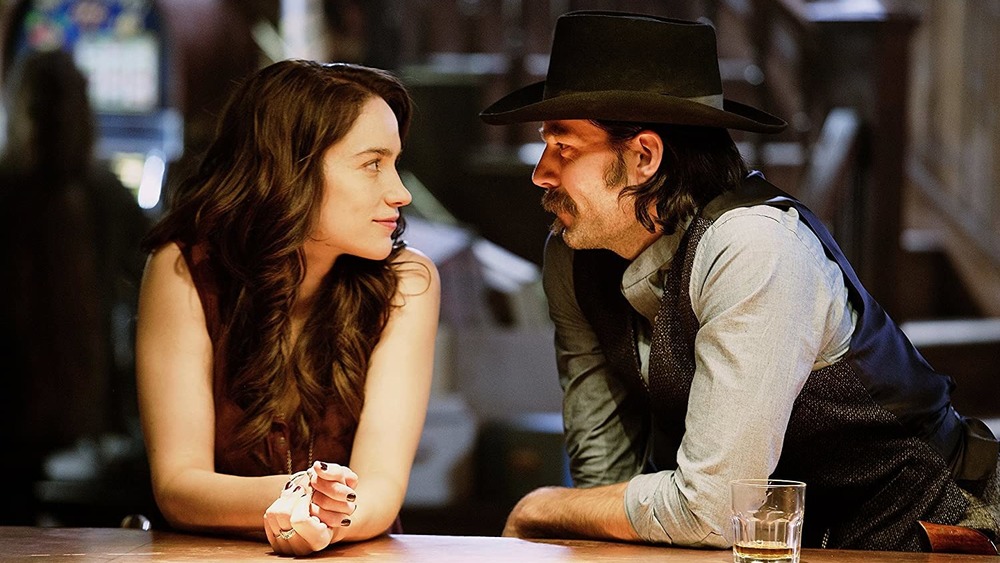 SYFY
Wynonna Earp, which tells the story of a descendant (Melanie Scrofano) of the legendary gunslinger Wyatt Earp and her battle against demonic forces, might not have seemed the likeliest candidate to emerge from the genre TV landscape with the kind of following it has. Thanks, however, to deft work from showrunner Emily Andras and scintillating on-screen chemistry among the cast, it's become a real success story, right down to a fan-driven campaign that included a billboard in Times Square and resulted in the folks behind the show being granted a fourth season to wrap up the story they were looking to tell.
Rozon wasn't surprised by the show's success, but the fervency of the fandom struck him. "For Wynonna, I felt something special right away," he says. "I knew we had something special, but at the same time, when you see the first VFX shot of what's happening it's like you understand what it is. But it was only when we started doing the conventions and I literally watched this fandom grow into what it's become that I realized how amazing it is and how fortunate I am that I got to be a part of that."
So, what is it about the Earper community that makes it so special? For Rozon, it's all about the positive, welcoming emotions around which it's built, and it's a vibe he believes transcends the show. "Forget the show, the fandom is more important than the show, you know," he muses. "It really is. They've created this community of acceptance and kindness and warmth and compassion. And I've met amazing, beautiful people that continue to be amazing and beautiful and will continue without the show. So, it's absolutely incredible."
Tim Rozon and the importance of Schitt's Creek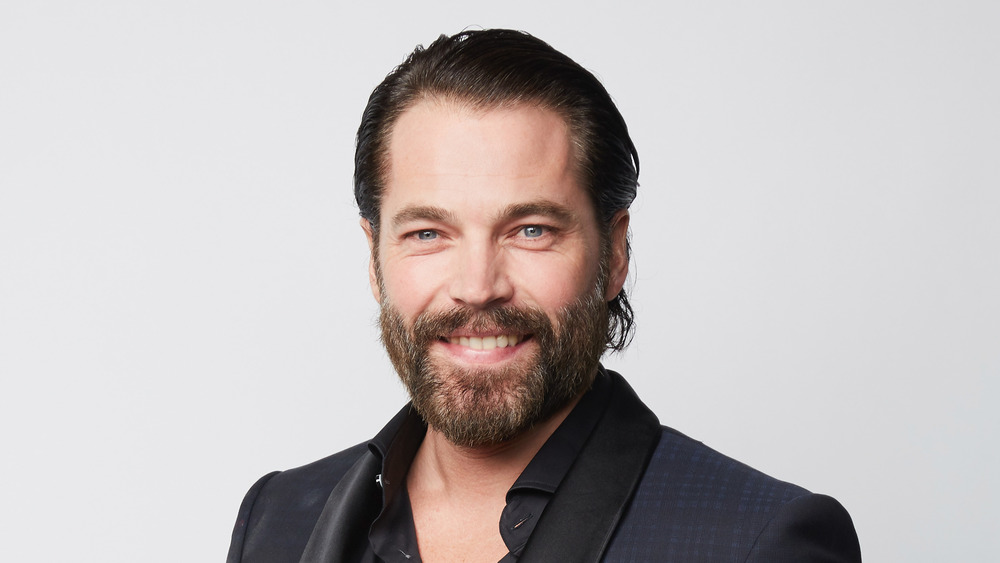 Smallz & Raskind/Getty Images
With its winning, hilarious cast and abundance of positive vibes, Schitt's Creek rose from humble origins to multiple-award-winner status by the time it closed out its sixth and final season. A big part of what made the show resonate with audiences was its message of acceptance, kindness, and belief in the best in people, and for Rozon, that makes the show not only great, but also an important part of the cultural mosaic in what can charitably be called divided times.
"To be on Schitt's Creek, it's kind of lucky," he says. "Not that the message that Wynonna's telling isn't incredible, but I mean there are demons and it's ... you're not going to get everybody. Whereas Schitt's Creek, everybody needs to watch it, especially where we're at in the world right now, just the messages and the truths that hit and resonate with so many people. It's not just certain members, but everybody, which is great because that's it, man, when we can all finally come together, we'll find some happiness, you know? So just watch more Schitt's Creek, everybody."
While there are no new episodes of Schitt's Creek to watch, the same can't be said of Wynonna Earp. The show is set to return to SYFY with six brand new episodes, beginning on March 5 at 10pm ET and culminating in an epic series finale on Friday, April 9.