The Huge Yellowstone Star Who Surprisingly Doesn't Watch The Show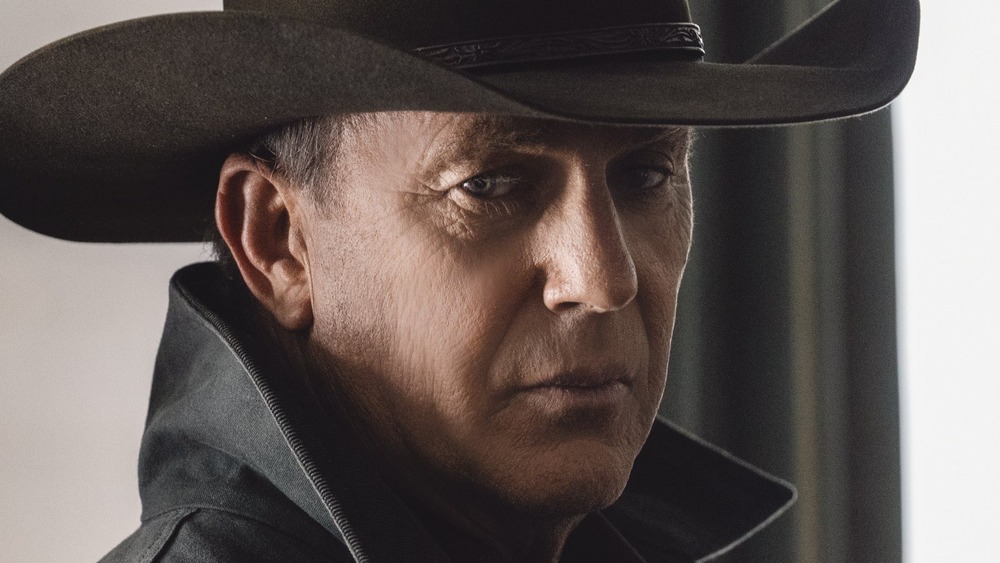 Paramount Network
**Warning — contains spoilers**
Yellowstone is one of the biggest shows on TV right now. The modern Western from creator Taylor Sheridan is watched by millions of people who tune in to the Paramount Network or Peacock to see the dramatic happenings of the Yellowstone Ranch's Dutton family. But there's one notable person who doesn't watch the show, and that's series lead Kevin Costner, who plays John Dutton, the tradition-bound patriarch of the family. 
The show is about Dutton and his adult children's efforts to protect the Yellowstone Ranch's millions of acres of land from people who wish to take it from them. Those nemeses include the federal government and the local Native American tribe, but usually they're real estate developers. People who want to turn Dutton's unspoiled land into golf courses and condo complexes are the villains of Yellowstone (aside from the Duttons themselves, who do a lot of villainous stuff).
The most villainous real estate developers on the show were the Beck brothers of Season 2, Malcolm (Neal McDonough) and Teal (Terry Serpico), who hired neo-Nazis to kidnap Dutton's grandson in an attempt to intimidate Dutton into entering into a business deal. Well, that plan didn't work out too well for the Becks, and as Malcom bleeds out from a gut shot, he tells Dutton he wishes they never met.
"Yeah, I bet you do," Dutton gravely answers.
It's a great scene in a great episode. But Kevin Costner will have to take our word for it, because he's never seen it.
Kevin Costner doesn't watch Yellowstone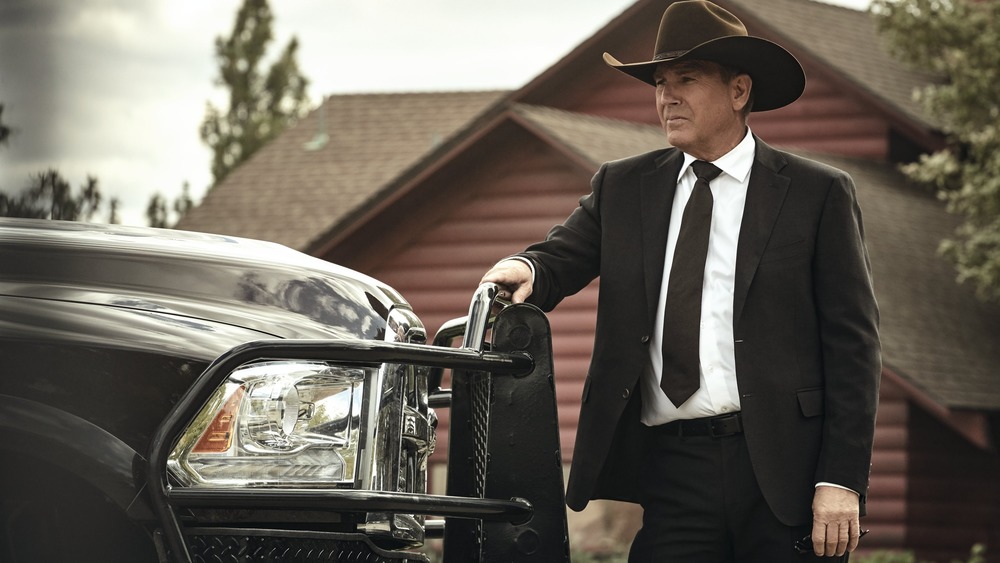 Paramount Network
In an interview with Gold Derby, the Oscar-winner explained that he chooses to not watch the show, so he's never seen the scene. "The writing was very good at that moment right there between those two," Kevin Costner said, adding, "So I don't want to look back at it and know that anything was taken out. ... If I would look at it now and it seemed like it was 70 percent of what it was, I'll feel bad. So what I did, I poured myself into what it was. And I believed in every word I was saying, and a lot of it needed to be said."
Costner is far from the only big star who doesn't watch himself on screen; Star Wars star and Marriage Story Oscar nominee Adam Driver infamously walked out of an NPR interview when host Terry Gross played a clip from Marriage Story in front of the actor. That's an extreme example, but it's fairly common among perfectionist actors who can't bear to see what they perceive as mistakes or things they could have done better. Stars as big as Tom Hanks and Reese Witherspoon also refuse to do it.