The Touching Inspiration Behind Disney's Us Again Short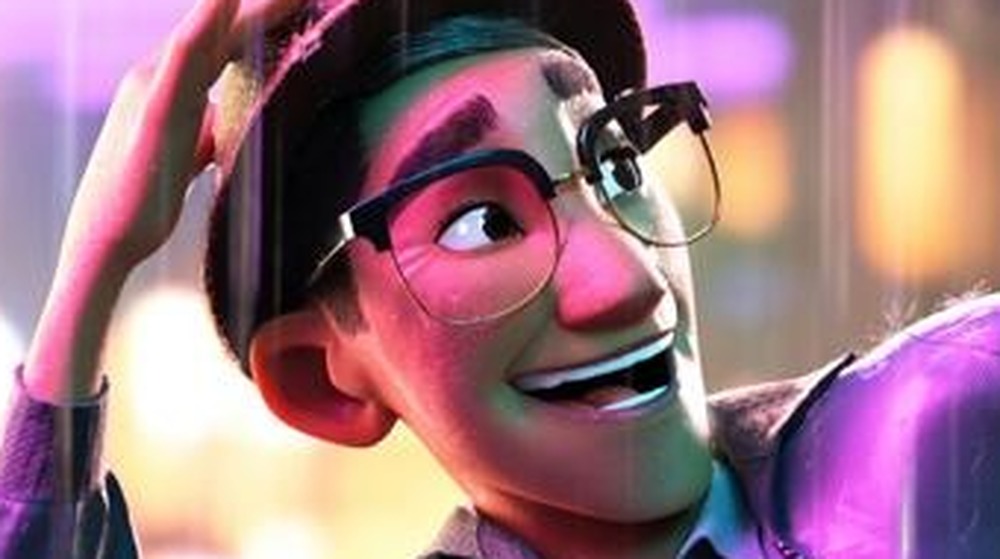 Walt Disney Animation Studios
If you're able to go see Disney's history-making animated film Raya and the Last Dragon in theaters, get ready for an extra treat. Before the feature begins, you'll get to watch Us Again, Disney's first theatrically-released animated short since 2016, and the latest in the long line of critically-acclaimed short films that made the studio's name.
Us Again, from director Zach Parrish, tells the story of an elderly couple who couldn't have grown up to be more different. While the wife is still full of a zest for life, her husband seems content to sit at home, watching the world go by without him. That changes when a magical rainstorm transforms both of them into their younger selves, leading to a dance-filled exploration of the city around them, a revisiting all of their past hopes and dreams, and a rekindling of the love that they share.
In the introduction to Parrish's previous short, Puddles, the animator notes that the story was inspired by his young nephew, who served as the template for the film's rambunctious, dimension-hopping lead. Similarly, Us Again came from discussions with Parrish's family, as well as his own experiences growing older. The filmmaker told the story himself at a recent virtual press conference attended by Looper.
"It came from hitting my 30s and starting to feel my knees ache, and feeling like I had lost something, that I had lost this youth," says Parrish, who graduated from the Savannah College of Art and Design in 2007. Then, Parrish talked to his mother. "She was in her 60s and she was talking about when she grew up, all the things that she was going to do. It really made me realize that it was a matter of perspective."
That planted the seed for Us Again's thoughtful meditation on growing older, but it didn't deliver the full story. For that, Parrish had to look back to an even older generation.
How Zach Parrish's grandparents made Us Again come together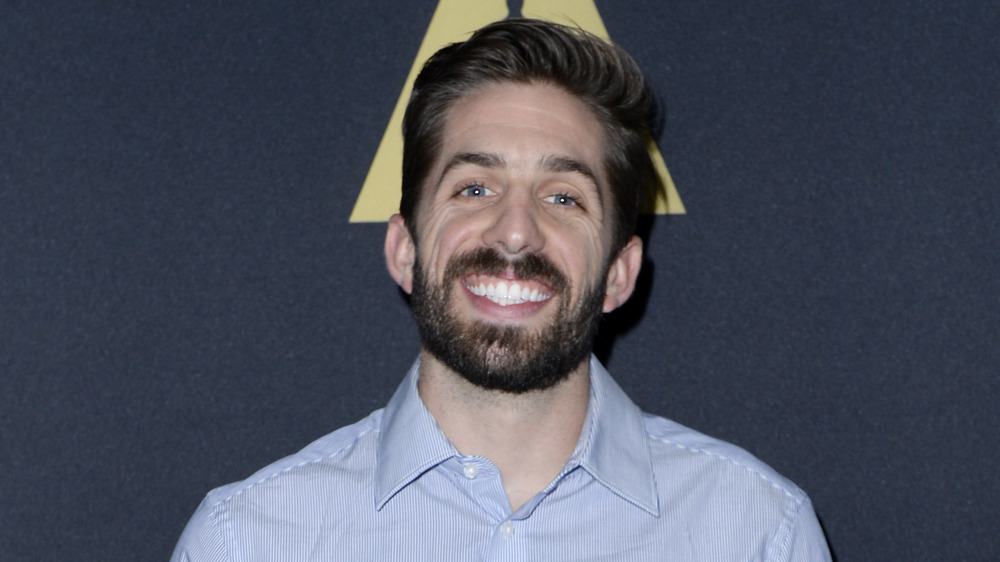 Kevork Djansezian/Getty Images
Parrish's discussion with his mom might've given Us Again its main theme, but it was Parrish's grandparents who gave it its story. "I looked at my grandparents and realized that I had this dichotomy," Parrish says. As the animator explains, the two different sides of his family had very different lifestyles.
"One set of grandparents, they sold their house, bought an RV, went to all of the national parks, [and led] that kind of life," Parrish says. "My other grandparents were much more sedentary, homebodies." Parish quickly realized that the contrast was just what he was looking for, and would fit perfectly "in this idea of a fountain of youth story, where you have these differing opinions within a relationship on what life is about, and what your view of yourself is about."
And just like that, the central conflict in Us Again was born. You can clearly see how each element of Parrish's life informed the final product, too. In Us Again, the old man represents his home-bound family. His wife embodies his other, more adventurous grandparents. Parrish's own regret over his fleeting youth comes into play when the mysterious rainstorm begins to dissipate, while his mother's continuing lust for life, no matter what her age, fuels its heartfelt conclusion.
Us Again can be seen in theaters in front of the well-reviewed Raya and the Last Dragon, which premieres on March 5, 2021. It will stream on Disney+ this June.