The Kate Hudson Horror Hidden Gem You Missed On Amazon Prime Video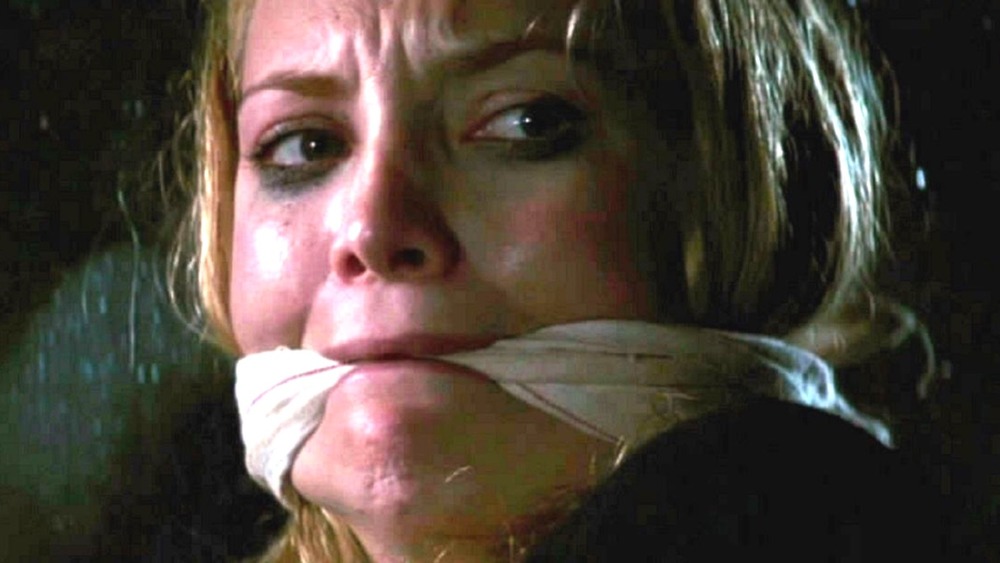 Universal Pictures
We may receive a commission on purchases made from links.
2021's Music is the first time Kate Hudson has been in a feature film in four years, and after seeing her act in Sia's directorial debut, you may feel compelled to check out her earlier filmography. The actress is arguably best known for her Academy Award-nominated performance in Almost Famous, after which she went on to star in a slew of romantic comedies, such as Alex & Emma, How to Lose a Guy in 10 Days, and Bride Wars. However, she's also been in some hidden gems that are worth a second look. 
If you don't mind spending a few bucks on Amazon Prime Video, then you can check out one of the few horror/thrillers Hudson has starred in – The Skeleton Key. The film did all right when it first came out, grossing just shy of $94 million when it was in theaters worldwide. While you can see the twist coming early on in the film, Hudson's stellar performance is enough to keep you invested, and the movie boasts an impressive cast consisting of John Hurt, Gena Rowlands, and future The Batman actor Peter Sarsgaard.
If you're a fan of the supernatural and want a different kind of horror movie to freak you out, then put The Skeleton Key on your watchlist next. 
The Skeleton Key effectively creates a creepy, sinister environment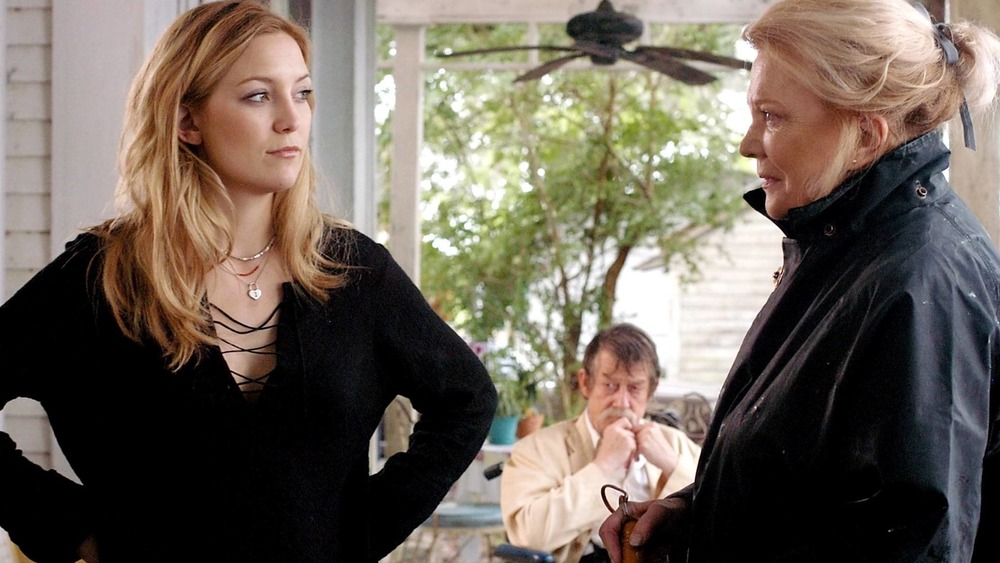 Universal Pictures
The movie starts off by introducing us to a hospice worker named Caroline (Hudson), who finds a job that seems too good to be true working for an elderly couple, Violet (Rowlands) and Ben (Hurt), at their plantation house. As she wanders around the house, she comes across some strange artifacts related to practices of Hoodoo, a form of spirituality that was practiced by slaves in the United States. As Caroline learns more about these traditions, she soon discovers that not everything is as it seems with this seemingly innocent couple. 
The PG-13 film is perfect for people who aren't necessarily fans of gore and violence but still want to be adequately freaked out by their next horror movie watch. As you read through The Skeleton Key's reviews, you'll find it has its fair share of fans who seem to think it's well worth the money to rent it. One reviewer notes, "The plot is so insidious — just when you think you've figured it out, the tables are turned, and you find yourself gasping in terror at the writer's unexpected denouement of evil!" Another reviewer points out how you shouldn't go into this movie expecting a ton of jump scares, writing, "If you want a bit of a slow burn at the beginning, which turns out to be a pretty cool ending — this is your movie."
Hoodoo may not get enough attention as its Haitian equivalent Voodoo, which also has its place in the New Orleans setting of the film, so it's interesting to see how the movie incorporates real-life practices into its fictional story line. Plus, you get a chance to see Hudson play a type of character she's not normally associated with, backed up by always-solid work from Hurt and Rowlands. When considering whether to spend a little money on Amazon Video to entertain yourself for around 100 minutes, The Skeleton Key is a worthwhile investment.