What Only Hardcore Karate Kid And Cobra Kai Fans Know About Daniel's Father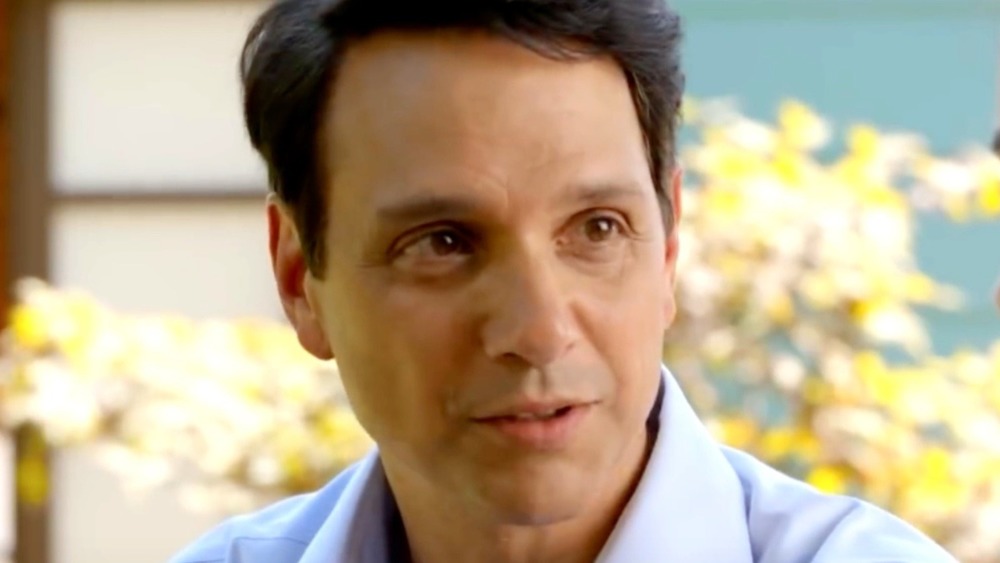 Netflix
In the world of Karate Kid and Cobra Kai, the dynamics between fathers and their children are a consistent theme throughout every karate kid's storyline. But, you have to be a pretty hardcore fan of the franchise to piece together what we know about Daniel LaRusso's own dad. When we meet Daniel (Ralph Macchio) in the original Karate Kid film, he and his mother have just moved to California from New Jersey. Like many '80s movies, the plot begins almost immediately, with Daniel meeting his mentor, Mr. Miyagi, in the first five minutes of the film. Mr. Miaygi quickly assumes a father figure role in his young student's life, and the duo have such great chemistry that it doesn't feel like anything is missing — even though details of Daniel's father and his identity still are.
Audiences had to wait until Karate Kid II to get a glimpse into Daniel's past; and, if you ran out to get more popcorn, you might have missed the part where he actually talks about his dad. In a scene that Macchio told Esquire is one of his favorites of the trilogy, Daniel takes a seat on the beach next to a grieving Mr. Miyagi — the two of had only just got back from traveling to Okinawa, Japan, to mourn the death of Mr. Mayagi's own father. In the scene, the young student becomes the teacher after he mentions the death of his own father, and cites that — while it's normal to feel guilty when a parent dies — sometimes just being there to say goodbye is enough. Of the moment, Macchio says: "Anytime you ground that connection of having that father figure in your life for a boy growing up is so important."
Cobra Kai is full of fathers, but Daniel's is barely mentioned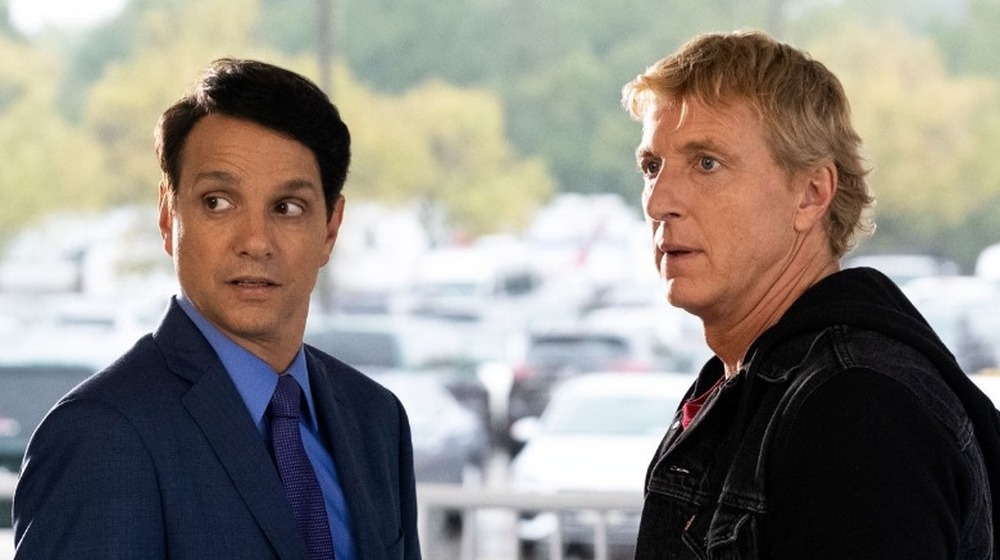 Netflix
Whether you waited around for your characters to reunite in Cobra Kai, or you stumbled upon the popular television series with no concept of the franchise whatsoever, audiences don't get to learn much more about Daniel's dad in the latest revival of the Karate Kid universe. There are plenty of other fathers and father figures to keep you occupied, though: Daniel LaRusso is now a father himself who is trying to do right by his daughter, Sam, while largely ignoring his other child. Film antagonist Johnny Lawrence (William Zabka) inhabits the other central role of the series, and has his own daddy issues; he is sensei and mentor to a fatherless young man, estranged from his teenage son, and constantly arguing with his stepfather for doing a terrible job as his own dad.
With all these dad-centric storylines floating around, you might have missed the brief, poignant moment in season two, when Daniel does actually mention his dad again — this time to his mom, Lucille. As Heavy reports, Daniel's own relationship with his wife, Amanda, is on the rocks towards the end of the second season, prompting Daniel to look through a photo album and reminisce on happier times. When his mother gets involved, as mothers often do, the two remember a magical day spent at Coney Island with Daniel's dad, and Daniel remarks that his father "started getting sick" soon after. There is still so much we don't know about their relationship, but hawk-eyed, hardcore fans will no doubt be on the lookout for more clues in the show's upcoming fourth season.