Forest Whitaker Will Return As Saw Gerrera In Star Wars Rebels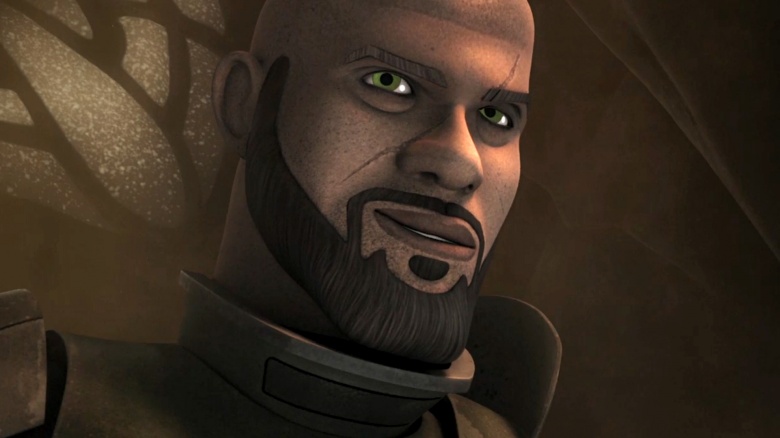 Disney XD
We haven't seen the last of Rogue One's Saw Gerrera, and we haven't heard the last of Forest Whitaker as the Rebel insurgent, either.
According to Entertainment Weekly, Whitaker will reprise his role on the animated Disney XD series Star Wars Rebels. Saw will make his entrance in the first installment of a two-part episode called "Ghosts of Geonosis."
It's only fitting that the character's story would be further explored in animated form. Saw was created for Star Wars: The Clone Wars and fought alongside a young Anakin Skywalker before Whitaker brought him to live-action in Rogue One.
Of course, Rebels takes place several years before the events of Rogue One, so Rebels executive producer Dave Filoni said Saw will be younger, healthier, and a little meaner than we find him in the movie.
"He's not quite as beat up as you see him [in Rogue One]," Filoni said. "I never wanted to go into a lengthy thing about this is how Saw lost his foot. It's more about his philosophy and who he is and what he thinks about the Rebellion, and how they go about resisting the Empire... Saw really has this feeling that there are things at work, and if [the Rebels] don't get active, there'll be no stopping it. There's only a thread of hope at that point."
To prepare for his role in Rogue One, Whitaker actually watched episodes of The Clone Wars. "Forest really wanted to know a lot about the character," Filoni said. "He watched The Clone Wars episodes with his character and I had some detail for him about things George [Lucas] and I discussed. It gave him more time to develop the character as far as, 'How did he get there?'"
The title of the Rebels episode is also a reference to the larger Star Wars narrative. Geonosis is the inhospitable desert planet where the Death Star was first assembled. That means there's a solid chance that Saw will play a major part in making the Rebel Alliance aware of the looming threat.
The first episode of "Ghosts of Geonosis" will premiere Jan. 7 on Disney XD. Meanwhile, check out another potential connection between Rogue One and Rebels.