The Odd Couple That Some Fans Wanted To See On Sons Of Anarchy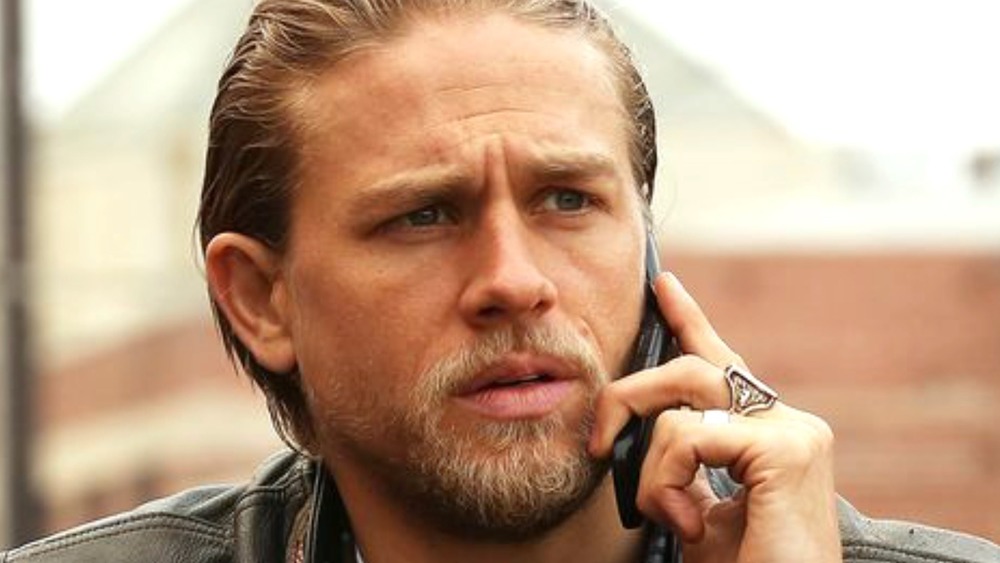 FX
Kurt Sutter's FX show wasn't always extremely violent or moody as it charted Jax Teller's rise and subsequent fall from the peak of the motorcycle club's criminal empire. Occasionally, Sons of Anarchy treated audiences to unique relationships between surprising sets of characters — with many expecting that one particular couple would eventually cement their relationship. Over the seven-season run of the show, fans assumed, and even hoped, that Katey Segal's Gemma Teller and Dayton Callie's Wayne Unser would get together at some point.
Sons of Anarchy fans discussed Wayne and Gemma's potential relationship on Reddit, with user Jaymez82 explaining that they'd like to think the two actually dated at some point before John Teller arrived on the scene — with Unser continuing to hold a torch for his first love.
And although it was never going to work out — it's easy to see why thanks to their dynamic — Unser was always there to support Gemma no matter what was going on with the Sons or how dramatic her marriage to Clay Morrow (Ron Perlman) was. And let's not forget that Wayne was the one Gemma called after her brutal attack at the hands of Ethan Zobelle's henchman, A.J. Weston (Henry Rollins). She clearly trusted him with her life ... although she often abused his power as a police chief before he retired to gain favors for the club.
Wayne even died for Gemma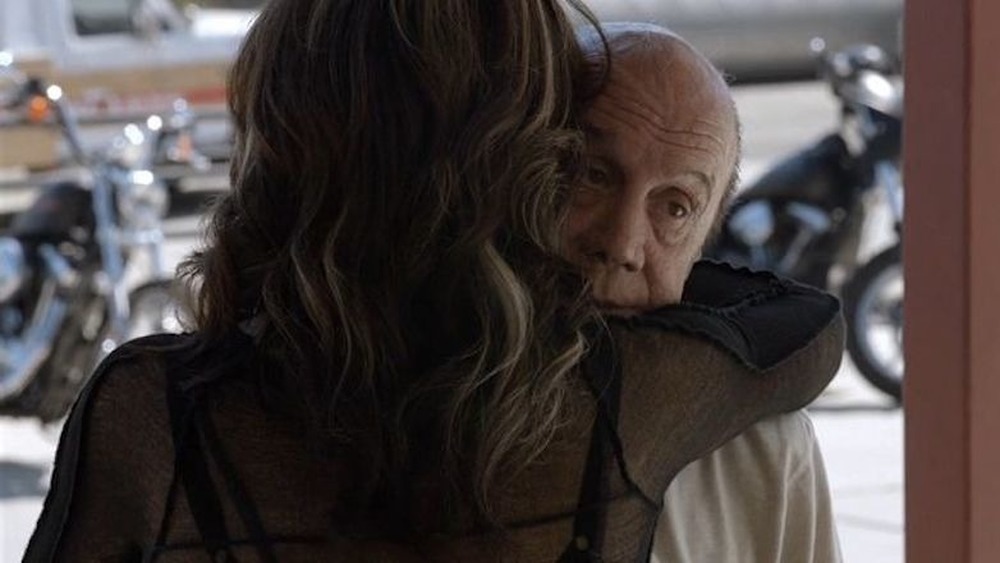 FX
In Sons of Anarchy's sixth season, Wayne even confessed his love for Gemma — clearly spending every waking moment hoping that she'd finally look at him a little differently. Unfortunately, they just weren't meant to be. And, you know, that's not such a bad thing. Gemma Teller was genuinely rotten: Just look at the truly savage way she murdered Tara Knowles so that she couldn't leave with Abel and baby Thomas. It was undoubtedly horrific. If they had ended up together, it wouldn't have been long before the matriarch of the club corrupted the former police chief even more.
What's also pretty tragic is the way Unser sacrificed himself for Gemma. When Jax had discovered the truth about Tara's death (although not without rampaging through Charming first), he took aim at his own mother. And in a last-ditch attempt to save the one he loves, Unser stood in the way. He should've asked whether Gemma would have done the same, because, spoiler alert, she definitely wouldn't have caught a bullet for him.
It says a lot about how Jax was blinded by rage and bloodlust that he felt the need to execute Unser as well as Gemma. But then, he was tying up all the loose ends in a bizarrely religious ending to the whole show. Poor Wayne — he deserved better.