Behind Her Eyes Season 2 - What We Know So Far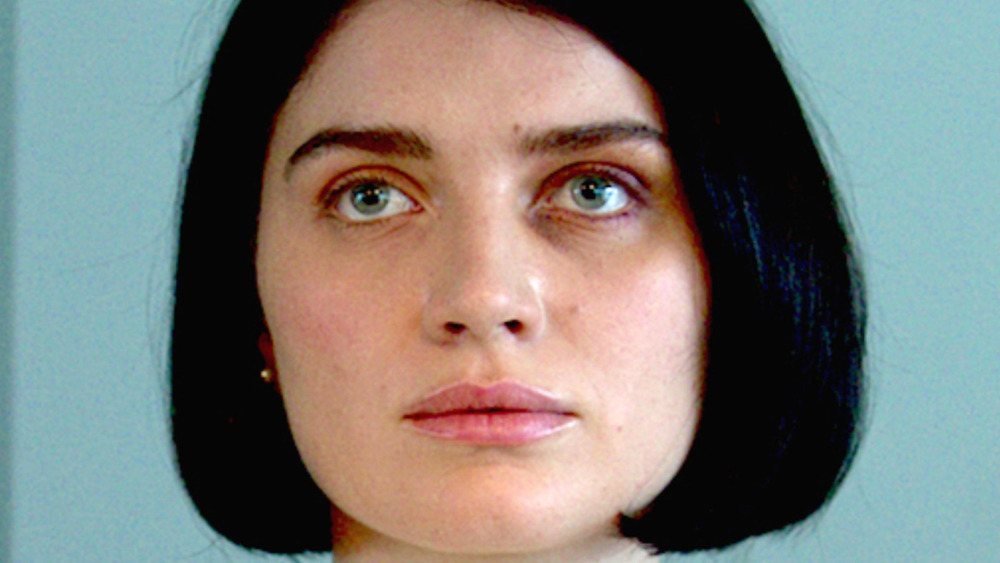 Netflix
The thing about a limited series like Behind Her Eyes is, the word "limited" is actually quite flexible. Producers may only intend for a show to run for one season, but if that show proves to be hugely popular, those perceived limits go out the window, and the show can continue indefinitely. Things can get awkward if season 1 neatly wrapped up all the loose ends, but that also gives the audience a new reason to watch season 2: to find out whether the show can keep the momentum going (see: Big Little Lies). This holds especially true when a TV series is adapted from a book, and it's happening right now with Netflix's Behind Her Eyes. 
The series, based on the book of the same name by Sarah Pinbrough, took advantage of a near-Valentine's Day release to become Netflix's most popular show by serving up a classic psychological thriller with all the necessary ingredients. The show kicks off when single mother Louise (Simona Brown) shares a drunken kiss with a man who later turns out to be her new boss, David (Tom Bateman). Against her better judgment, Louise strikes up a friendship with David's wife, Adele (Eve Hewson), and things get more complicated when Louise and David start a full-blown affair.
The Behind Her Eyes season 1 finale did take a weird turn, when (stay with us here), Louise learns that "Adele" is actually Adele's old friend Rob, who can project his consciousness into Adele's body. Louise develops this ability herself, and it totally flips the series on its head.  If Behind Her Eyes does get a second season, it would look drastically different from the first. Here's everything we can say for certain about a possible encore.
When is the release date for season 2 of Behind Her Eyes?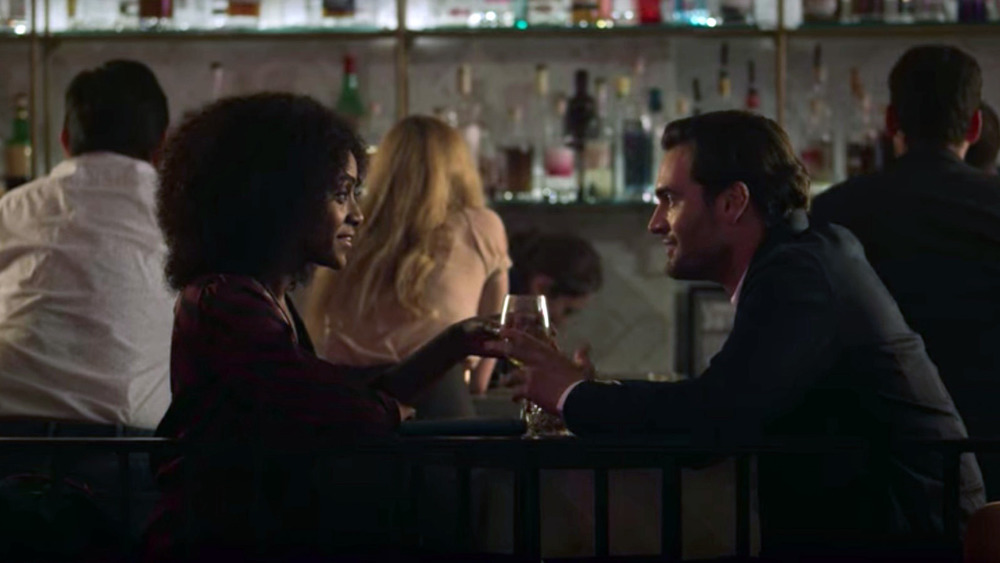 Netflix
It should be noted that Netflix hasn't announced whether it's going to renew Behind Her Eyes for another season, and this speculation is all based on the popularity of the series. At the end of February, it was the No. 2 most popular title on Netflix in the United States, and the most popular series, according to The Numbers. If and when Netflix orders a second season, it's unclear when it might be available, because the world has been so upended lately. Season 1 took four months to film (via What's on Netflix), shooting from June 2019 to October 2019, and the show premiered 16 months later, in February 2021. If the same timeline holds up, that would put a season 2 premiere sometime in late 2022.
Keep in mind, the four-month production period was pre-COVID-19; given how much the pandemic affected productions in the film and TV industry, season 1's production schedule may not be much of a guideline for what to expect.
Who will be in the cast of Behind Her Eyes season 2?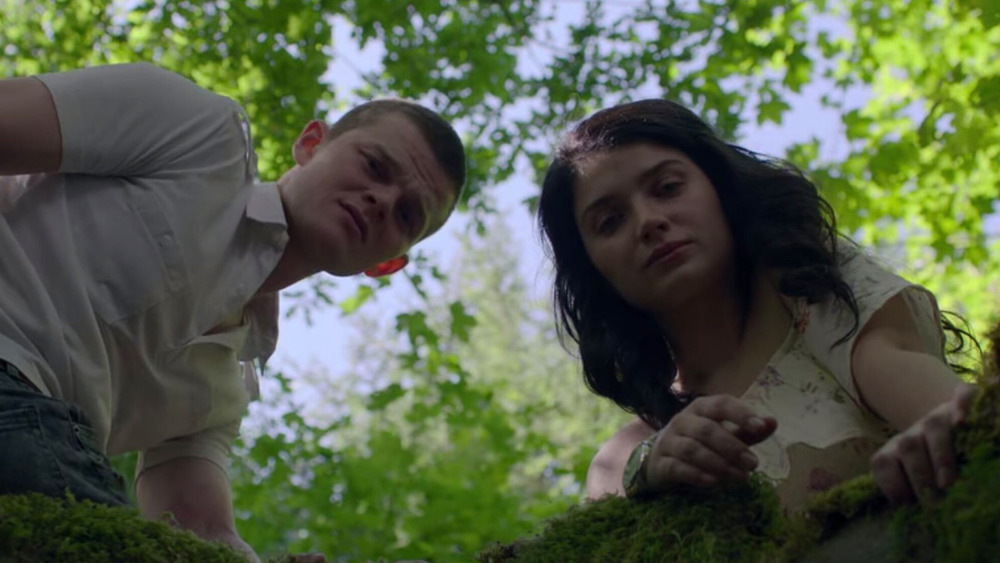 Netflix
Assuming Behind Her Eyes doesn't pull an American Horror Story and try an anthology-style formula, and instead continues the story of Louise, David, and Adele, most of the cast should be coming back for a second season. But all the astral projection and body switching might make it tough to tell who's whom. Adele's physical body does die during the season 1 finale, so it's unlikely actress Eve Hewson will be returning to play the role exactly as she did before. We also learn that Rob has been inhabiting Adele's body for years, so the Adele viewers meet was never really Adele at all. Still, season 1 made heavy use of flashbacks, so we're not ready to rule out Eve Hewson's appearance just yet.
Otherwise, Louise, David, and Louise's son Adam all survived, so Brown, Bateman, and young Tyler Howett could return. Robert Aramayo, who played Rob, could also return, but only via flashbacks, as his character's physical body died years earlier.
What is the plot of Behind Her Eyes season 2?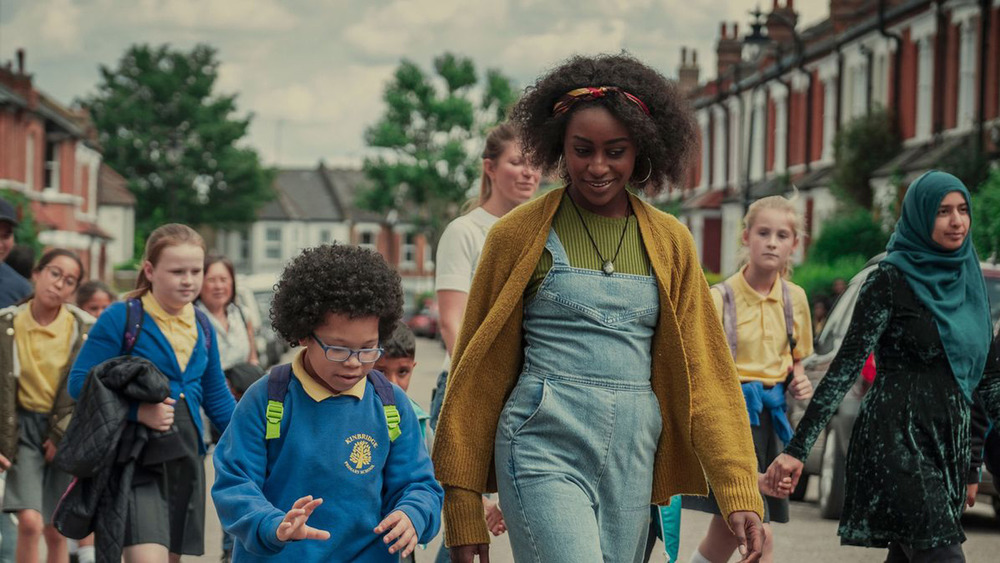 Netflix
It's difficult to say what the plot of a second season of Behind Her Eyes would look like, because the first season has a definitive ending, but there could still be room for season two to explore. At the end of season 1, Louise learns that not only has Rob always been in love with David, he has also projected his consciousness into Adele's body, and "Adele" has really been Rob all along. But when Louise learns this, Rob moves his consciousness into her body, and Louise's into Adele's. Rob-in-Louise's-body kills Louise-in-Adele's-body, and Rob then takes over Louise's life, marrying David and parenting his son, Adam. David is unaware that Louise is really Rob, but Adam begins to suspect something is off with his mother by the end of the season finale.
This uncertainty is where a season two could pick up, but it's still difficult to imagine how it would actually play out. Now that Louise-the-character is effectively dead, would the show really try to make the audience sympathize with Rob as he tries to deceive David and 8-year-old Adam?