The Scene From Juno That Elliot Page Regrets Filming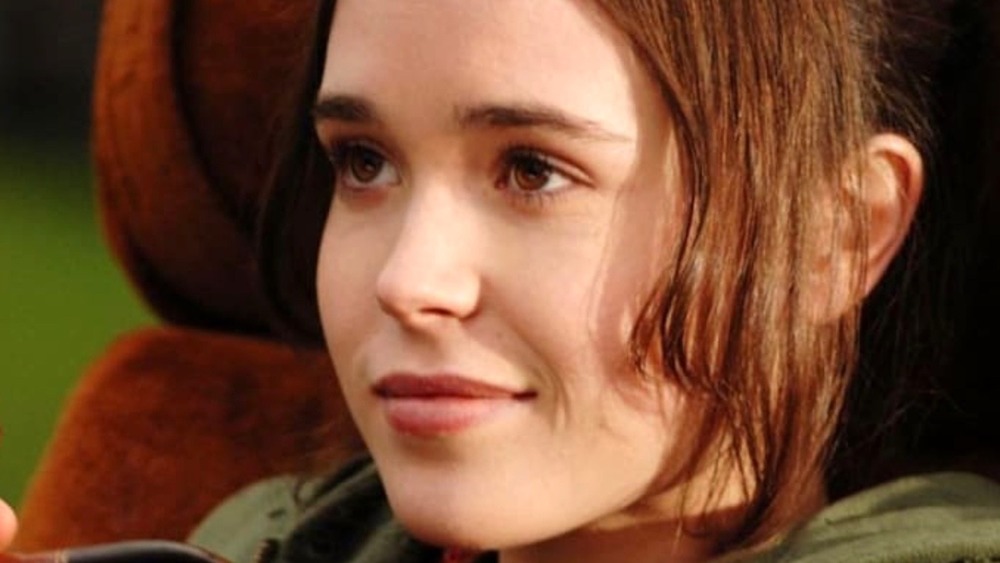 Fox Searchlight Pictures
Directed by Jason Reitman and written by Diablo Cody, Juno came out in 2007. The coming-of-age comedy-drama follows 16-year-old Juno MacGuff (Elliot Page) when she gets pregnant after having sex once with her friend Paulie Bleeker (Michael Cera), who has also had a crush on her for quite some time. Juno decides to go through with the pregnancy and gives the baby up for adoption to a married couple, Vanessa (Jennifer Garner) and Mark Loring (Jason Bateman).
While Page was already garnering attention for some performances prior to Juno, such as in Hard Candy and X-Men: The Last Stand, it was really this film that acted as his biggest breakthrough. Page, who was 19 at the time of filming, received significant praise for the role, such as with The New York Times, in its review, declaring that "a good deal of the credit" goes to Page for how successful the film is. And The Atlantic wrote that Page is "a true find — smart, poised, in control of every scene without ever dominating one."
While Elliot Page is likely grateful for the role that pushed his career ahead, there is one scene in Juno he regrets filming.
There's a passing joke that doesn't age well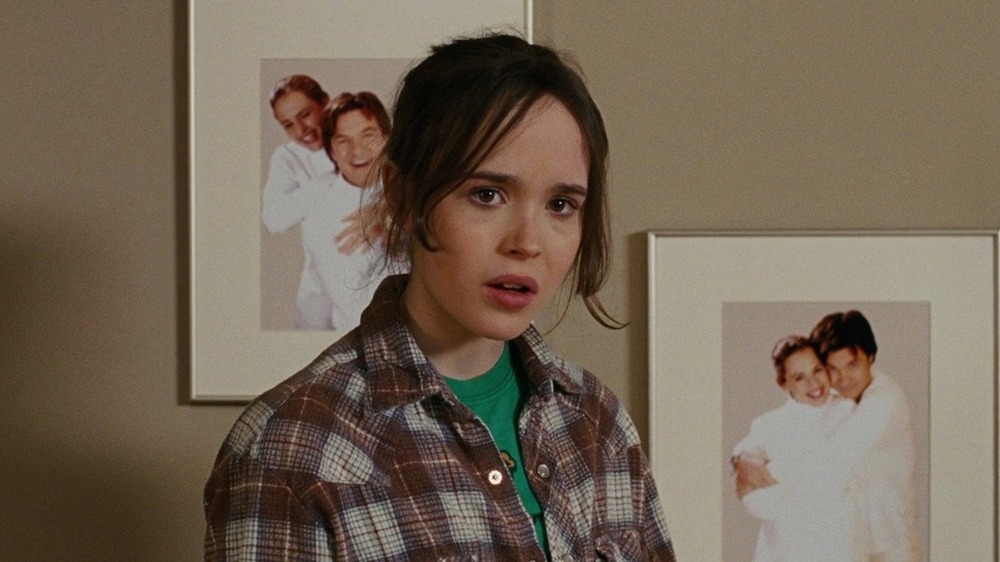 Fox Searchlight Pictures
In 2017, Elliot Page gave an interview with Bustle and reflected on his time filming Juno. He addressed a particular moment of the film that hasn't aged quite so well, now that society is becoming more aware of the ways in which marginalized groups are treated and moving away from not-so-tasteful jokes targeted at them.
In one scene, Bateman's character, Mark, suggests the possible baby name of Madison, to which Juno responds, "Isn't that a little gay?" Page told Bustle, about the line, "It wasn't something I totally registered at the time, but, of course, now that I'm older I do. So many movies I loved as a kid are just rampant with homophobia and transphobia and biphobia, and I'm not excusing it by any means."
Page acknowledged that he is trying to do better, and when he participated in a table read of Juno earlier that year, the cast omitted that line completely, per Refinery29. Page recently came out as transgender and has been an outspoken advocate for LGBTQ+ rights for several years already. By addressing the problems in his own movies, Page is setting an example in the importance of addressing past mistakes in order to be better in the future.