The One Movie Charlie Hunnam Wishes He Could Film All Over Again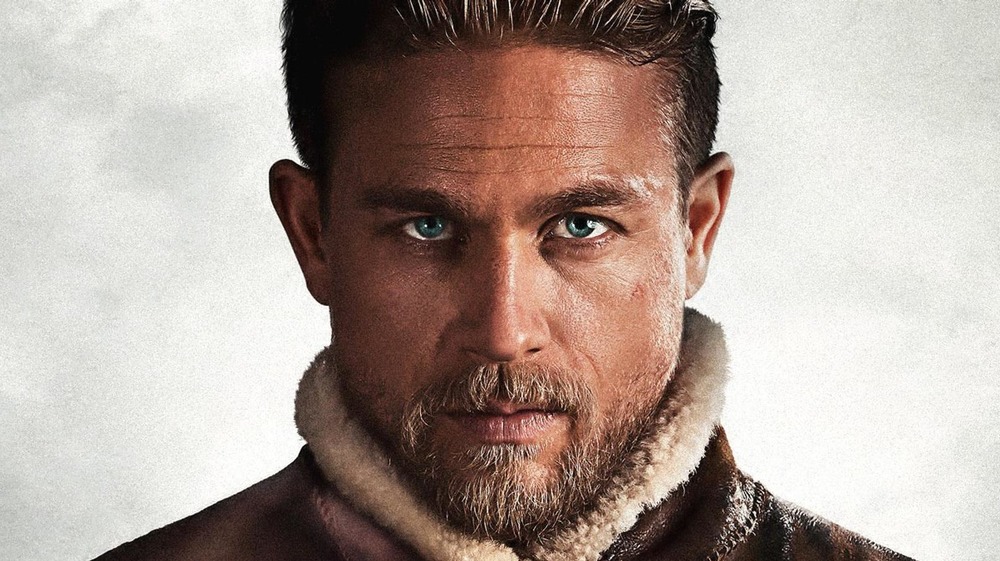 Warner Bros.
Charlie Hunnam has had an enviable career thus far, achieving success on screens both big and small. The English actor is familiar to film fans through his appearances in such hits as Children of Men and Pacific Rim, but he's undoubtedly best-known for his lead role on the FX drama series Sons of Anarchy, which ran for seven seasons from 2008-2014. Hunnam brought a great deal of likability to the morally questionable character of Jackson "Jax" Teller, the Vice President (and, eventually, President) of the Sons of Anarchy Motorcycle Club's Redwood Original charter, or SAMCRO if you're into the whole brevity thing. He's undeniably talented, possessed of classic movie star good looks, and one glance at his extensive body of work will tell you that he's among the hardest-working actors out there even though true big-screen blockbuster success has so far managed to stubbornly elude him.
It's certainly not that the star doesn't have blockbuster ambitions. As far back as 2009, Hunnam reported to IGN that he was up for the lead role in Marvel Studios' Thor (which, of course, eventually ended up going to Chris Hemsworth), and that he'd even been considered seriously enough to have performed a screen test. More recently, Hunnam told People in 2020 that he would be "flattered" to take over the role of James Bond from Daniel Craig, although he's not holding his breath. "My intuition tells me that I shouldn't be waiting for that phone call to come," he said. "I think there are many people ahead of me on that list."
Hunnam, unfortunately, has reason to be pessimistic. Perhaps his best shot yet at anchoring a blockbuster franchise came in 2017, in a picture that might have begun a six-film franchise had it not flopped hard enough to startle birds out of trees. Unsurprisingly, it's the one that the actor wishes he could get a mulligan on.
Charlie Hunnam would like another shot at King Arthur: Legend of the Sword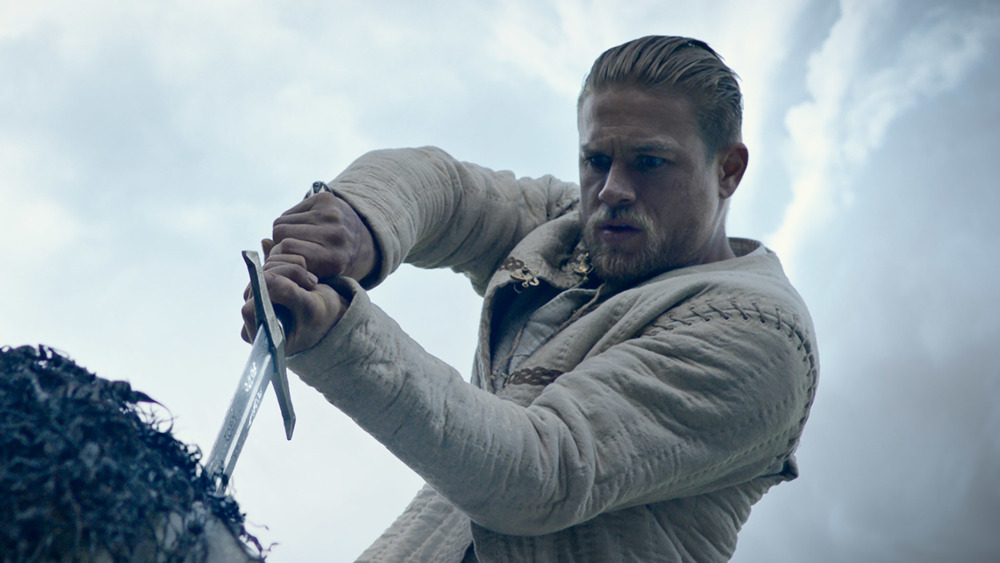 Warner Bros.
Guy Ritchie's King Arthur: Legend of the Sword is just one in a long series of mostly futile attempts to spin box office gold from Arthurian legends. During a 2020 chat with Andy Cohen on his SiriusXM Radio show, Hunnam wished for a time machine so that he and Ritchie could make the movie they had wanted to make. "I'd like to go back (and redo) King Arthur, because there's a lot of things (that) went wrong during that, and a lot of things that were out of our control," Hunnam said. "I just don't think we ended up matching the aspiration, and we just ... didn't quite make the movie we wanted."
Hunnam went on to lament the franchise that could have been if not for the film's failure, saying that he was "captivated by the Arthurian legends" and that the filmmakers had "really missed an opportunity to tell a long-form story." When asked if there was any particular thing that went wrong with the production, though, Hunnam offered an intriguing response: "There was a piece of miscasting that ended up crippling the central storyline, that's actually not in the film anymore," he said.
Charlie Hunnam's remarks line up with reports about King Arthur's production problems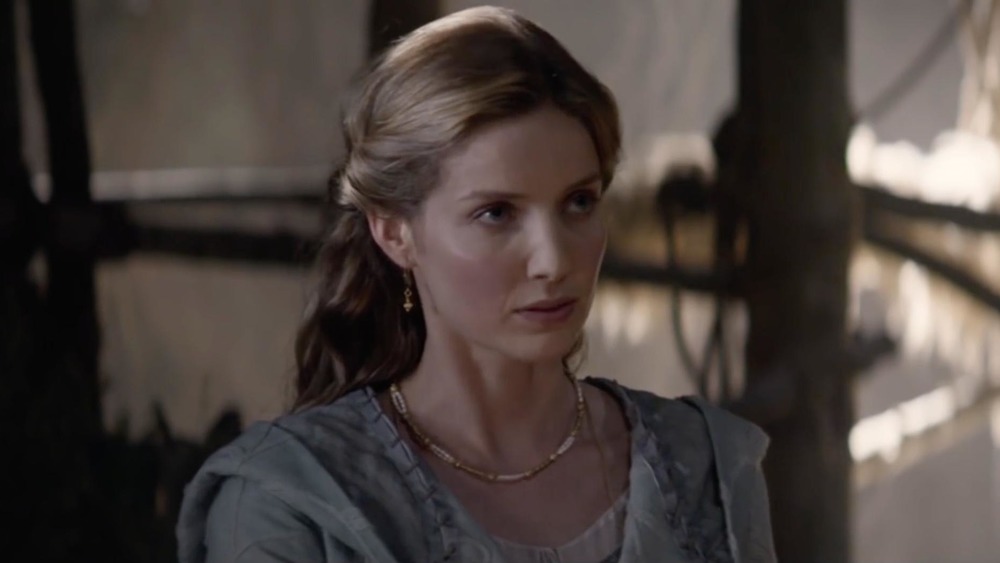 Warner Bros.
While it's not entirely clear to whom Hunnam was referring, we can field a pretty good guess based on reports from the set that leaked during King Arthur's production. The flick was delayed three times before its eventual release (via Screen Rant), and while at least one of those delays was chalked up to a series of disastrous test screenings, it was also reported that a heavy re-jiggering of the story was necessary due to the fact that Ritchie was so disappointed with the performance of a major cast member that her performance was cut from the film almost entirely.
That cast member, according to Female First, was Annabelle Wallis, who portrayed Maid Maggie in the film and is perhaps best-known for her role as Grace Burgess on the BBC series Peaky Blinders. Reportedly, the character, who it should be noted still appears in the finished cut of the film, was originally supposed to feature much more heavily, and Ritchie's decision to excise nearly all of her scenes presented problems that resulted in the flick's story being much more muddled and confusing than it might have otherwise been. 
Indeed, Ritchie has said that his first cut of the film was over three hours long (via Den of Geek), and with the final cut clocking in at just over two hours, it's easy to imagine that the movie — upon which critics lavished descriptors like "messy [and] garbled" and "incomprehensible" — might have fared a bit better if some of that cut material had remained. Whatever the case, King Arthur: Legend of the Sword was a great-looking film, and Hunnam acquitted himself nicely. Unfortunately, with adaptations of the legend not exactly having proven themselves at the box office, the star is unlikely to get his do-over.