The Stan Lee Easter Egg You Missed In WandaVision Episode 7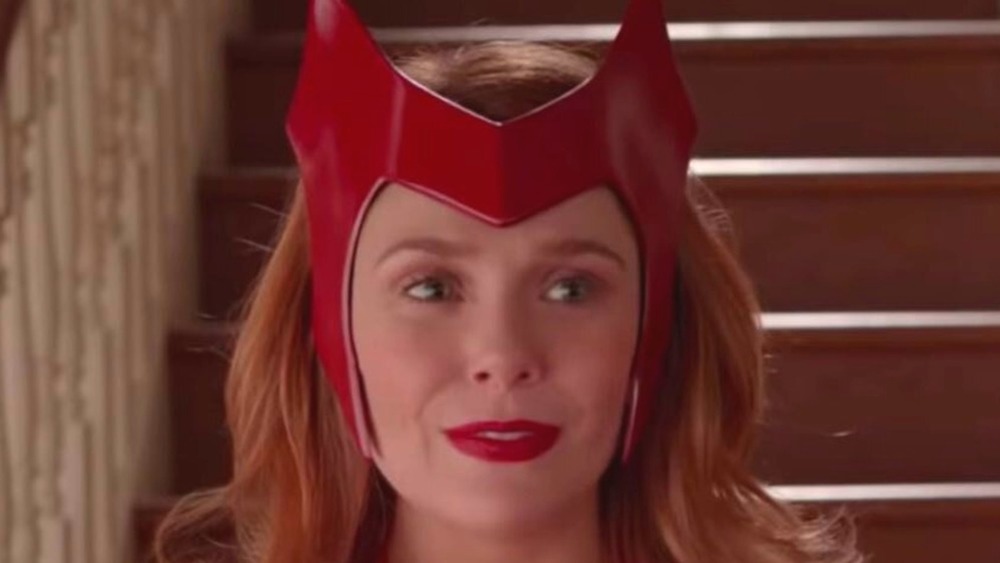 Disney+
As WandaVision is about to air its first-season finale, fans are getting ready to say a temporary goodbye to one of the first breakout hits of 2021. After a 2020 that saw no new movies from the Marvel Cinematic Universe for the first time since 2009, WandaVision swooped in to provide a much-needed superhero fix. But it's not just a superhero show. WandaVision offers up a darker tone than usual Marvel fare while simultaneously deconstructing decades of sitcom tropes and exploring the tumultuous relationship between its two main characters, played by Elizabeth Olsen and Paul Bettany. It's a juggling act, and the show pulls it off. 
But even though WandaVision has broken all kinds of new ground for the MCU, it also pays respect to the Marvel legacy that made the show possible. Stan Lee created some of Marvel's most iconic characters like Spider-Man, the Fantastic Four, and the X-Men, and before he passed away in 2018, he made regular cameo appearances in Marvel (and occasionally non-Marvel) movies and TV projects going back decades. But in WandaVision's seventh episode of season 1, the show found a way to give Stan one more cameo. WandaVision has many Easter eggs, but this is one that all Marvel-heads will appreciate.
Blink and you'll miss this Stan Lee Easter egg in WandaVision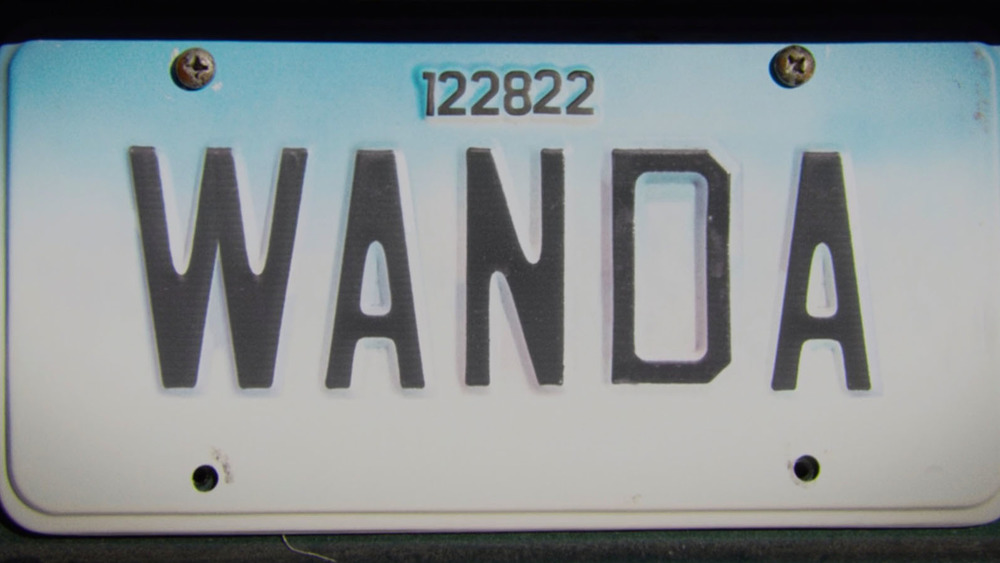 Disney+
WandaVision's Stan Lee Easter egg appears a little over four minutes into the seventh episode, during the opening title sequence for this episode's sitcom-within-a-show, which is a mockumentary inspired by early 2000s hits like The Office and Modern Family. It appears on a license plate that says "Wanda," which appears along with several other objects that say "Wanda." The numbers on the license plate might seem meaningless at first glance. But actually, they represent Stan Lee's birthday: Dec. 28, 1922.
In an interview with Screen Rant, director Matt Shakman, who helmed all nine episodes of WandaVision's first season, confirmed that the Easter egg was intentional. Discussing WandaVision's many Easter eggs, Shakman said, "I mean, there certainly are some that folks have noticed that are important. A certain license plate, perhaps, in an opening title recently. We have to honor Stan Lee, of course."
There you have it.
If that wasn't enough, WandaVision's eighth episode followed up with another Stan Lee Easter egg on a license plate. In a flashback, the license plate on Wanda's car includes the word "Excelsior," which was Lee's legendary catchphrase. WandaVision's first season finale will air on Mar. 5, 2021, so we won't have to wait long to see if it goes for a Stan Lee Easter egg hat trick. Just keep your eyes on the license plates.