Maleficent 3 - What We Know So Far
Walt Disney Studios Motion Pictures
In 2014, Angelina Jolie and her pointy prosthetic cheekbones turned one of the best Disney animated villains of all-time into a surprisingly intriguing character in Maleficent, the live-action dark fantasy take on Walt Disney's legendary Sleeping Beauty. With a star-studded cast and a curious twist that turns the namesake evil fairy into a sympathetic antihero — while making Princess Aurora's (Elle Fanning) father, King Stefan (Sharlto Copley), the true villain – Maleficent made a cool $758 million against a $180 million budget (per Box Office Mojo). As such, it's not exactly a surprise that Disney decided to give the viewers more Jolie-ficent adventures. 
The sequel, Maleficent: Mistress of Evil, dropped in 2019, and it set Maleficent and Aurora against their greatest challenge yet: Queen Ingrith of Ulstead (Michelle Pfeiffer), an antagonist out to destroy all fairies. With the two movies establishing a pretty neat fantasy universe around the Sleeping Beauty characters, it's only natural to expect that Disney intends to keep the ball rolling with future installments of the franchise. 
But what adventures await Maleficent in future movies? Here's what we know about the release date, cast, and plot of Maleficent 3. 
What's the release date of Maleficent 3?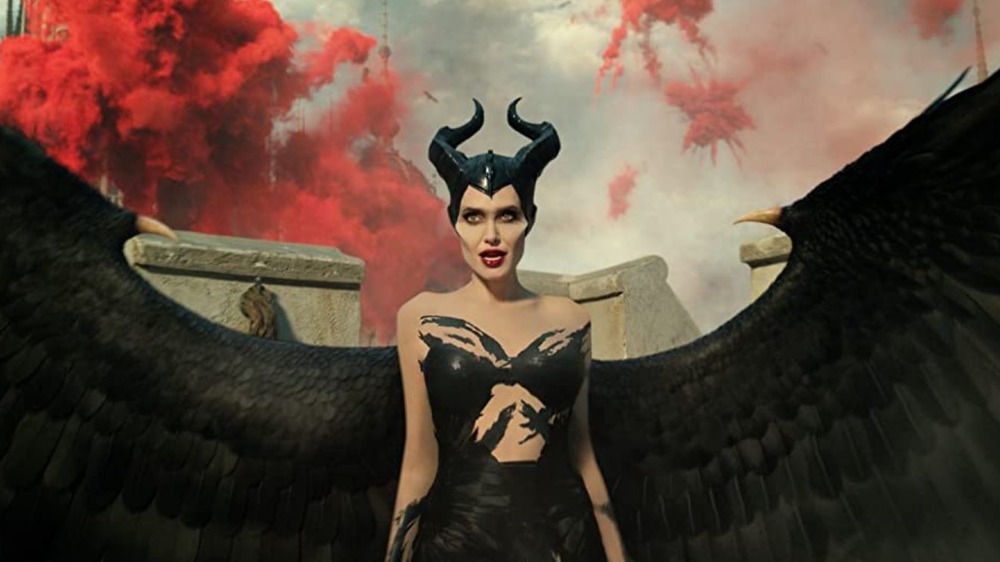 Walt Disney Studios Motion Pictures
There's no official word on Maleficent 3 yet, though that may very well have to do with the fact that Mistress of Evil was released on October 18, 2019, and soon after it finished its theater rounds, the COVID-19 pandemic sent the movie industry in disarray. Rotten Tomatoes reviews weren't all that kind to Maleficent: Mistress of Evil, either, but judging by the movie's box office success, a third installment may still be in the cards. According to Box Office Mojo, Mistress of Evil didn't earn quite as much as its predecessor, but with a worldwide gross of nearly $492 million against a budget of $185 million, it wouldn't exactly be a shock if Disney still decided to go for a threequel.
As for the possible release date of Maleficent 3, it's good to keep in mind that the Maleficent movies are effects-heavy tentpole types, and as such, their production is more than likely to be a long and arduous process — even without the complications that the whole pandemic situation brings in the mix. Since the original Maleficent came out in May 2014 and the sequel in October 2019, you probably shouldn't expect to see Maleficent 3 before 2024, at the earliest, especially because it hasn't even been officially announced yet. 
Who's in the cast of Maleficent 3?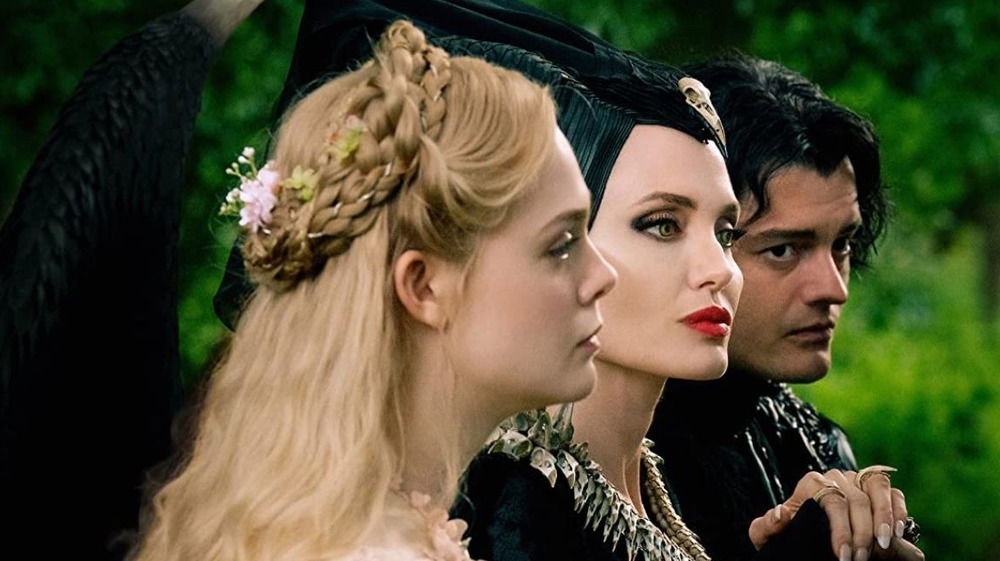 Walt Disney Studios Motion Pictures
Considering that the series is called Maleficent, it's almost a given that for a third movie to get made, Angelina Jolie would have to return as the titular character. Elle Fanning's Aurora and Harris Dickinson's Prince Phillip are also virtually guaranteed to return, seeing as they are still very much alive at the end of Mistress of Evil, and more married than ever. Maleficent's loyal raven-human companion Diaval (Sam Riley) is also still around, and since Maleficent becomes more and more involved with her Dark Fey background over the course of the sequel, it wouldn't be a surprise to see the remaining Dark Fey leader Borra (Ed Skrein), either. Oh, and for those looking forward to see the fairy trio of Knotgrass (Imelda Staunton), Thistlewit (Juno Temple), and Flittle (Lesley Manville) again, that's unlikely to happen. After all, they're now a fairy duo, after Flittle sacrifices herself in Mistress of Evil.
One particularly interesting potential cast member is Michelle Pfeiffer ... but not in the way you remember her from Mistress of Evil. Unlike King Stefan in the first movie, Pfeiffer's Queen Ingrith actually survives her stint as an antagonist, though Maleficent does turn her into a goat, until further notice. While it's unlikely that Maleficent 3 would feature the same antagonist as the previous movie, she is still Aurora's mother-in-law, and could potentially still be around in some way or shape.
As for any new actors joining the franchise, stay tuned for more information as it becomes available.   
What's the plot of Maleficent 3?
Walt Disney Studios Motion Pictures
Maleficent: Mistress of Evil does a lot of world-building, which effectively gives Maleficent 3 the opportunity to go any way it pleases. Maleficent's heritage as a Dark Fey, and the various magical people in the franchise, open the door for going all in with wild fantasy, and moving past the previous two movies' "Maleficent against a creepy member of royalty" narrative. As such, if one had to hazard a guess, the movie might feature Maleficent facing a magical creature of equal or greater power, or some other force that can genuinely challenge her magic. 
That being said, there is one thing you can expect to see in Maleficent 3, and that's Maleficent's return to Aurora and Philip. Mistress of Evil ends with a promise that the powerful Fey will make her grand return to the Moors when Aurora and Philip have a child, so it's likely that the third movie makes good on that tease with a newborn. You never know — maybe this time, some other angry, superpowered fairy in design clothing storms into the christening to curse the kid, and this time, Maleficent has to deal with the mess.