The Forgotten Bruce Willis Crime Flick You Can Find On HBO Max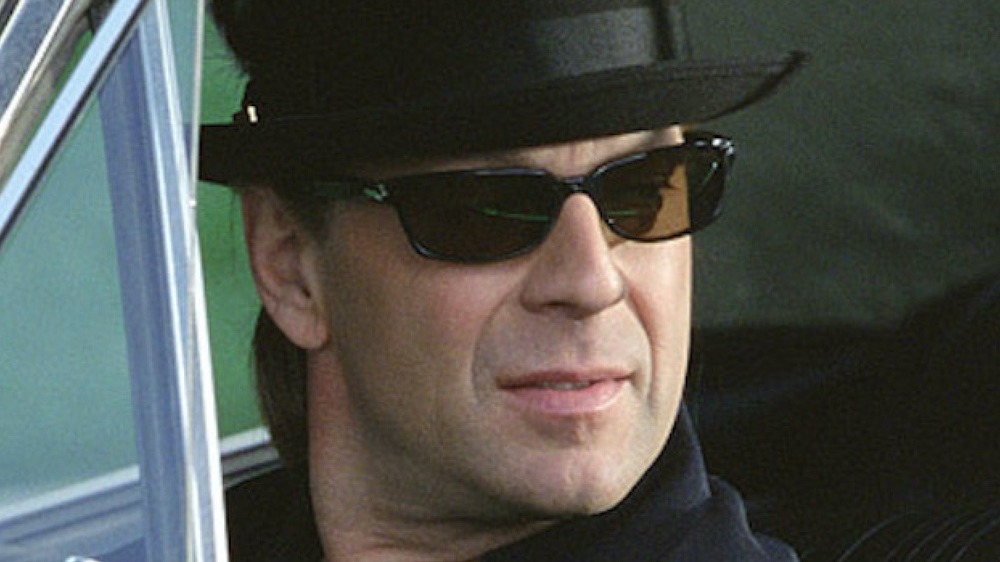 MGM
If you click a link and buy a product or service from a merchant, we may be paid an affiliate commission.
It doesn't seem so long ago that Bruce Willis was among the most popular and bankable stars in Hollywood. But like so many stars who broke out in the eighties and nineties (particularly those who did so in the action realm), the 2000s and beyond have proven a bit of a mixed bag. And while the actor has delivered his share of memorable performances in the current millennium (see: Unbreakable, Sin City, Moonrise Kingdom, Looper, and more), one look at Willis' IMDb page is proof positive there have been far more films worth forgetting.
Of course, not all of the lesser-known Bruce Willis flicks from the past two decades deserved to go gentle into the cinematic night. In fact, there are a handful of flicks deserving of a lot more attention from moviegoers. Even as most Willis (ahem) die-hards would point to the likes of 16 Blocks, Red, and Motherless Brooklyn as films worthy of working their way into the spotlight, one of the actor's earliest 2000s offerings should be listed right next to them. 
That film is a clever, quirky 2001 crime comedy by the name of Bandits. It found Willis trading scenes with the likes of Billy Bob Thornton and Cate Blanchett, and being directed by Oscar-winner Barry Levinson (Rain Man). And whether you realize it or not, Bandits is also one of Bruce Willis' best movies (legit). If you missed Bandits in theaters, skipped it via DVD and Blu-Ray releases, or dodged it in its many cable TV appearances in the 20 years since its release, know that the streaming gods are currently blessing you with a fresh opportunity to discover this overlooked gem — which is now streaming on HBO Max.
Bandits is an egregiously overlooked Bruce Willis gem worthy of rediscovery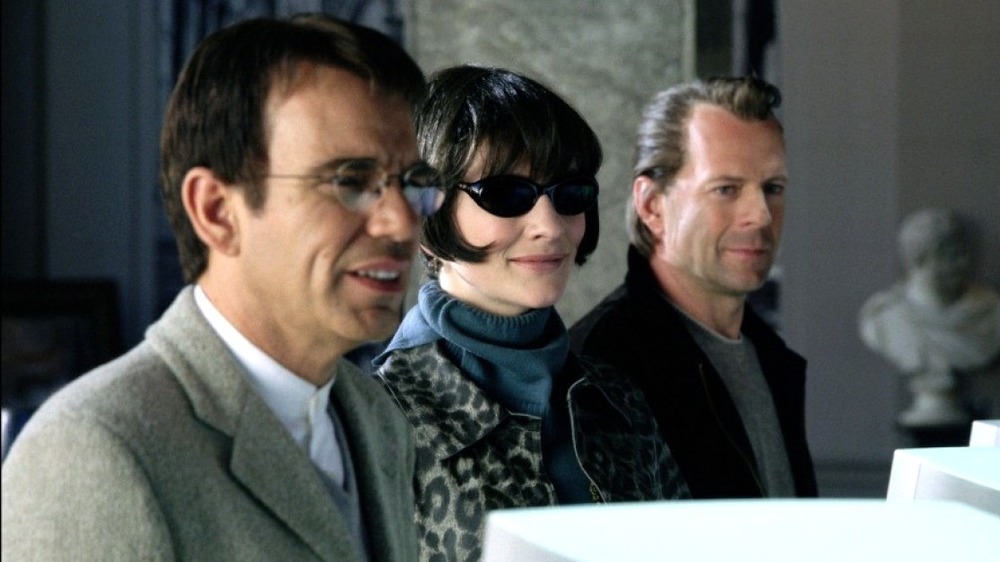 MGM
Given the star-power involved in Bandits, the film seemed ticketed for blockbuster territory prior to its 2001 release. Thornton, Willis, and Blanchett were names to be reckoned with at the box office, during that era. 
Yet, surprisingly, Bandits missed the mark badly in its brief theatrical run, failing to even recoup its $75 million production budget. Part of the problem may have been the timing, with the film's summer movie vibes perhaps not meshing with its fall release. It's also safe to assume the film's comedic leanings were perhaps a bit out of touch with a public consciousness barely a month removed from the tragic events of 9/11. And needless to say, a mixed critical response only complicated matters.
As for the film, Bandits really did deserve better. Willis, Thornton, and Blanchett deliver some of the finest comedic work of their careers, as a threesome whose increasingly passionate intermingling begins to complicate a lucrative cross-country bank-robbing spree. Said crime spree begins when Joe (Willis) and Terry (Thornton) break out of prison and cleverly begin knocking over financial institutions by sleeping over with each establishment's manager the night before, and clearing out vaults before customers arrive. And as mentioned, thing get very complicated when the boys fall for their hostage-turned-accomplice Kate (Blanchett), herself entranced by each. 
The comedic, dramatic, and amorous chemistry between that trio is more than palpable, bolstering a whip-smart screenplay from Harley Peyton (Twin Peaks, Channel Zero) and the steady-handed direction of Levinson, who turns the film's quirky, time-shifting narrative into a propulsive, twist-a-minute thriller with laughs aplenty and a decidedly adventurous romantic spirit. And if you didn't already know that, you're gonna want to add Bandits to your HBO Max queue immediately.