Ray Fisher Releases Eye-Opening Statement Regarding Justice League Troubles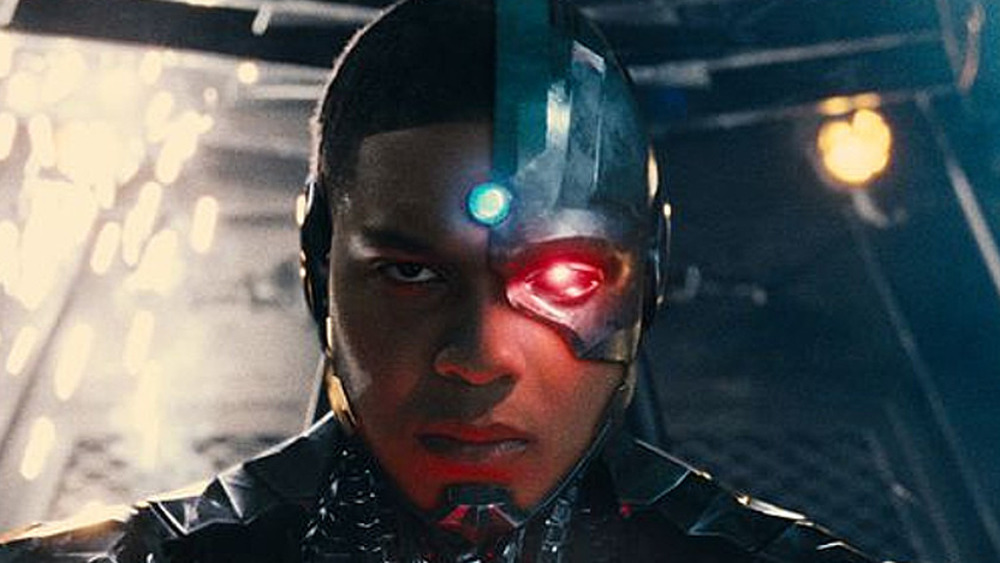 Warner Bros.
If you click a link and buy a product or service from a merchant, we may be paid an affiliate commission.
As we grow ever closer to the 4-hour HBO Max release of Zack Snyder's Justice League, we continue to hear more and more about what reportedly happened behind the scenes while Joss Whedon helmed the theatrical cut of the film. Ray Fisher — who played Victor Stone aka Cyborg in the DCEU superhero team-up film — has led the charge to call out unprofessional behavior and fight for systemic change at Warner Bros. and DC Films. For well over a year now, Fisher has spoken out about the allegedly inappropriate way Whedon treated both the project and the people working on it. But while cast members of previous Whedon projects like Buffy the Vampire Slayer and Angel are also coming forward with allegations of their own, Fisher is offering further detail and calling out other people working on DCEU projects within Warner Bros.
Fisher released a new statement on Twitter concerning long-time DC Comics writer and film producer Geoff Johns, among others.
Fisher reveals how Black characters were reduced in Justice League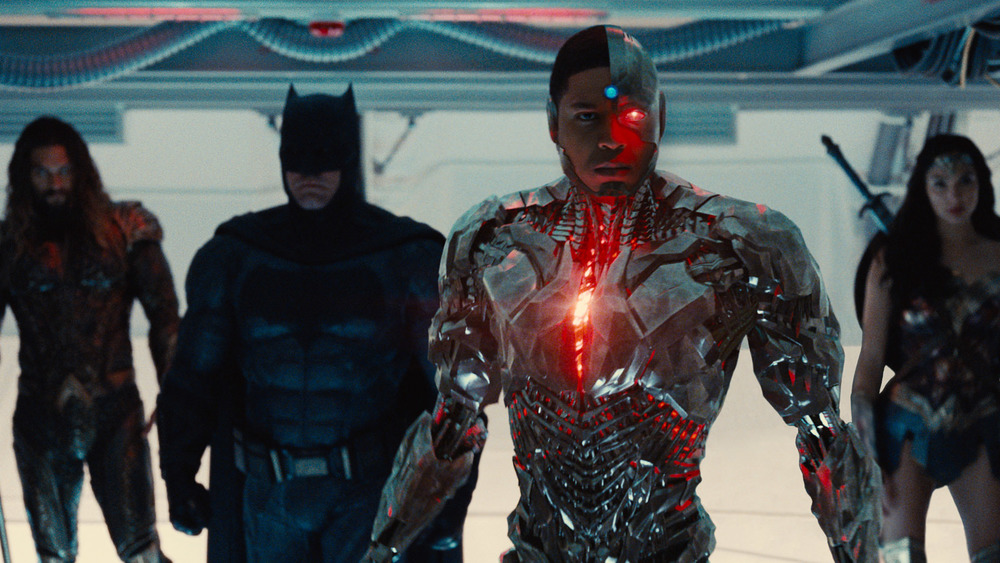 Warner Bros.
When Ray Fisher took to Twitter on March 2, he wasted no time getting into further allegations regarding racist decision making at Warner bros. "Prior to the Justice League reshoots of 2017, racially discriminatory conversations were had and entertained — on multiple occasions — by Warner Bros. Pictures executives: Toby Emmerich, Geoff Johns, and Jon Berg," Fisher wrote. The actor explained that he "always [tries] to give the benefit of the doubt to those who may be ignorant of their own biases" when it comes to matters of race. But, Fisher continued, "when you have studio executives (particularly Geoff Johns) saying, 'we can't have an angry Black man at the center of the movie' — and then those executives use their power to reduce and remove ALL Black people from that movie — they are no longer entitled to any benefit associated with doubt."
The core of Fisher's latest remarks regarding his experiences with Warner Bros. contends that Emmerich, Johns and Berg were aware and comprehended that the "racist rhetoric they chose to entertain" was "offensive, discriminatory, and unacceptable." Fisher's statement also included the claim that, rather than saying those things in front of him or any other Black member of the cast and crew, they engaged in "gaslighting — complete with extremely problematic requests" like asking him to play Cyborg "like Quasimodo." In addition, Fisher claimed they forced a scene to be reshot "so they could highlight the existence of Cyborg's penis."
Fisher had tweeted a week prior in response to reports that Ta-Nehisi Coates is set to write the script for a J.J. Abrams-directed Superman film with a Black man in the lead role. Fisher's remarks — "Do ya'll remember that time Walter Hamada and @wbpictures tried to destroy a Black man's credibility, and publicly delegitimize a very serious investigation, with lies in the press? But hey, Black Superman..." — seem to cast the news of Coates' involvement in the project as an attempt to project the image of an inclusive environment against his claims of racial impropriety.