The Post-Apocalyptic Sci-Fi Series You Can Binge On Netflix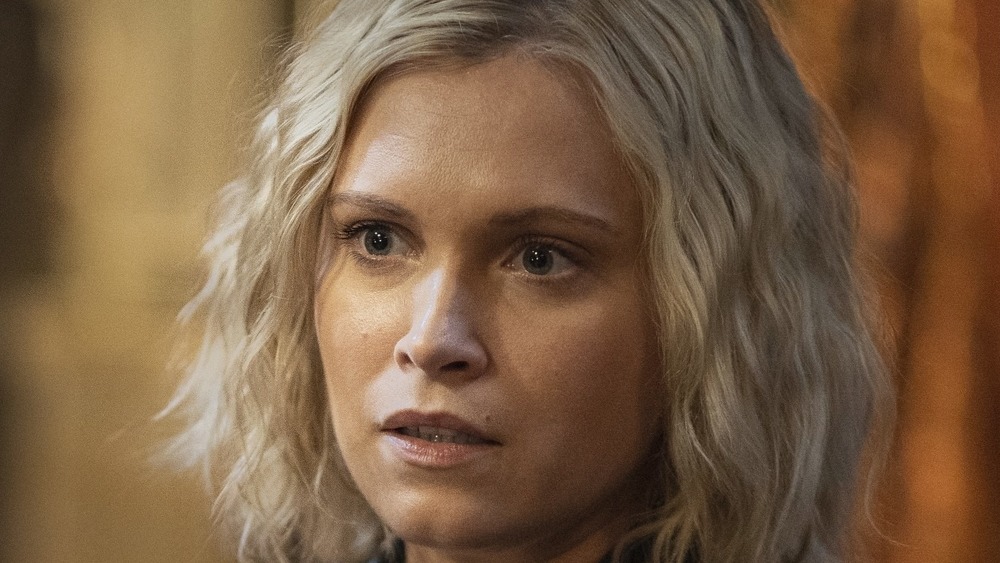 The CW
Dystopian fiction has been around for a while now, as creatives ponder what society may look like when all of humanity's progress reverts on itself, and we're forced to abandon all of our technology and assume simpler existences, often while fighting some existential threat. This can be seen in the popularity of series like The Walking Dead and Attack on Titan, as well as films like Mad Max: Fury Road, The Road, and The Hunger Games franchise. 
If you're looking for something new to binge-watch to make you feel better about the world we live in right now, then The 100 may be up your alley. The show recently wrapped its run, with the series finale airing on September 30, 2020 after — appropriately enough — making 100 episodes. 
Even if you've never heard of The 100 before, it has plenty of story lines to keep you engaged for quite a while. Plus, now that it's over, you don't have to wait years to see how all of those cliffhangers play out. Better yet, there's no need to wait a year until the final season becomes available on streaming, either, because all seven seasons are currently available on Netflix. If you want to be taken into an intriguing new world where danger lurks behind every corner, then cue up The 100 next on your watch list. 
The 100 is a soapy, dystopian series that offers just enough twists to keep you invested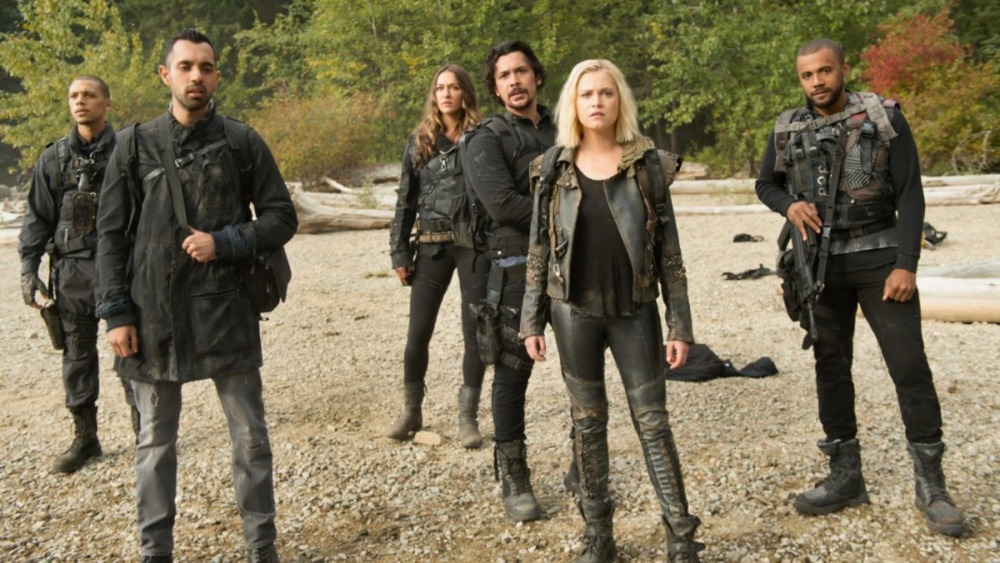 The CW
The CW has forged a niche for itself by focusing on predominantly teen-oriented dramas that bring together soap opera staples with either science fiction, fantasy, or mystery-thriller elements. This can be seen in Riverdale, The Flash, and Supernatural. The same holds true with The 100, which focuses just as much on the interpersonal relationships between the characters as the post-apocalyptic world they find themselves in. 
The series starts off on a spaceship, which holds the remnants of humanity after nuclear warfare destroyed the planet. 97 years after society fled, people onboard this ship decide to send 100 delinquent juveniles to determine if it's safe on Earth's surface again ... or at the very least, if the surface kills them, it would also solve some of the spaceship's problems. Upon landing, the group learns that humans do indeed still thrive, and there are various surviving factions at war with one another. 
The show maintained consistently high ratings throughout all seven seasons, with many critics loving how the show manages to balance its various romances with its wild storylines involving the likes of genocide and artificial intelligence. Alex Cranz of Gizmodo perhaps put in best when she wrote, "The sheer audacity of The 100 might be its most entertaining aspect." This is a show that isn't afraid to take risks, which is a quality that's becoming harder to find in the current television landscape. One thing is certain — when you're watching The 100 for the first time, you genuinely have no idea what's going to happen next. 
It's best to think of The 100 as an easier-to-follow version of Lost, where you're trying to piece together all the information about this world right alongside the characters. Once you've finished watching the show once, a second viewing will pull up all kinds of details you missed initially. Either way, The 100 will keep you busy for a while.