Darrell Britt-Gibson On Silk Road, Judas And The Black Messiah, And More - Exclusive Interview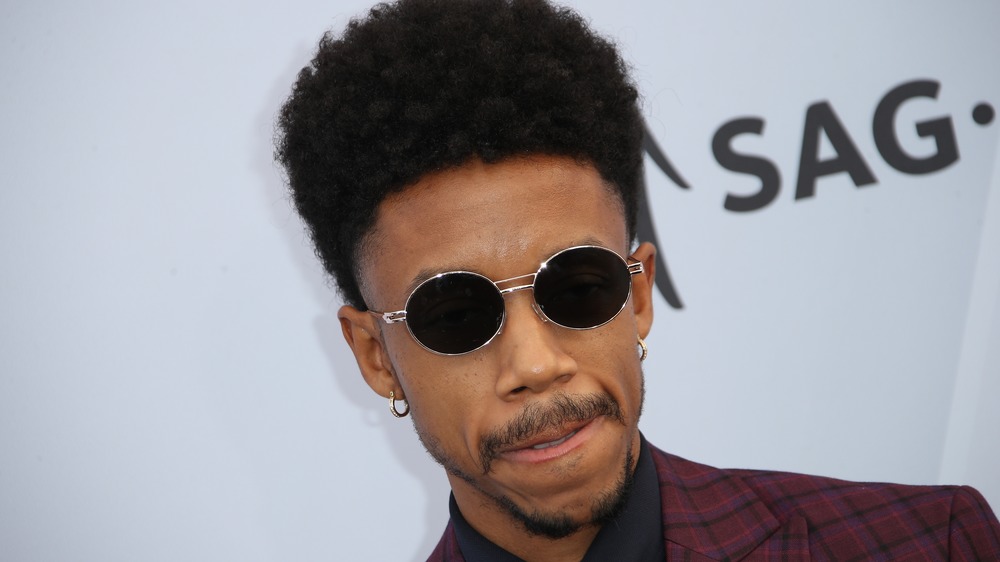 Dan Macmedan/Getty Images
In 2006, Darrell Britt-Gibson made his screen debut as Darius "O-Dog" Hill on The Wire, one of HBO's most critically acclaimed shows. He's been working steadily since that show ended, with parts on shows like Get Shorty and Californication and roles in hit movies like Three Billboards Outside Ebbing, Missouri.
Currently, he stars in Silk Road, a thrilling true crime story that merges technology and the illegal drug trade. Britt-Gibson plays Rayford, a police informant who helps DEA officer Rick Bowden take down a multimillion-dollar operation. Rayford is edgy but in a much more subtle manner than Bowden, who is crude and crass. The two find a pervasive bond, despite their extreme differences. Britt-Gibson is thoughtful in his portrayal, letting Rayford unravel in a slow, organic fashion.
Britt-Gibson is also among the cast of another recent release, Judas and the Black Messiah, playing congressman and former Black Panther Bobby Rush. To catch him in a comedy, you can find him starring as Jermaine Jefrint on HBO's dark comedy series Barry, alongside Bill Hader and Henry Winkler.
In an exclusive interview with Looper, Britt-Gibson talked about what drew him to Silk Road and what he got out of becoming Rayford. He also discussed working with director Shaka King and his talented castmates in Judas and the Black Messiah. The COVID-19 pandemic paused the production of Barry, and Britt-Gibson also talked about what we can expect from its upcoming third season.
His connection with Clarke made Britt-Gibson's Silk Road experience unforgettable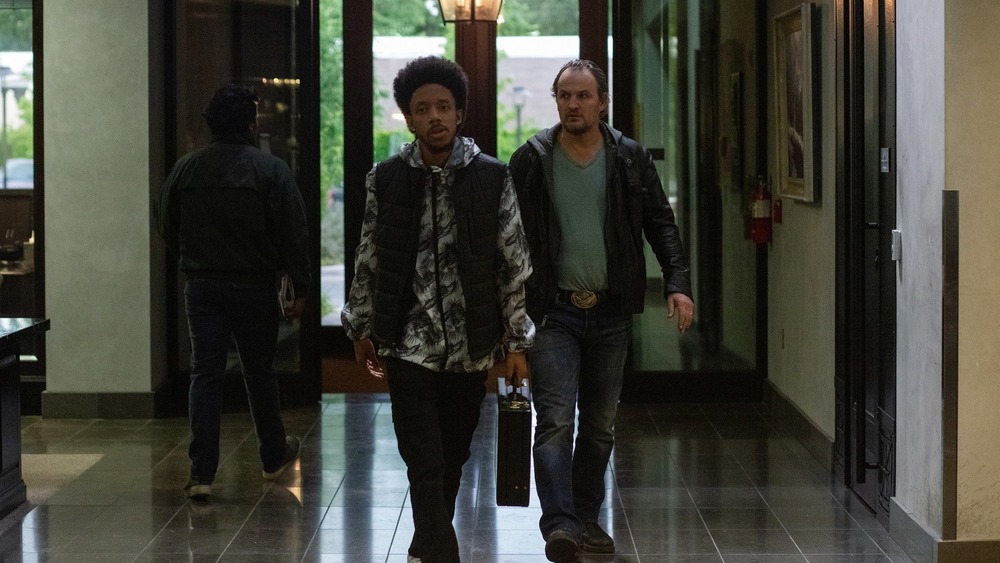 Silk Road and The Wire have a couple of things in common — Baltimore and drugs. Did you bring anything from your time on The Wire to this project?
Not necessarily. Rayford and O-Dog would be on opposite ends of the spectrum when it comes to their existence in that world in Baltimore. They're completely different, and that's what makes it interesting to me — trying to peel back the layers of a different person and the nuances of who he is and how he's conflicted as a person. What made this interesting to me is how the role of Rayford is very different from other roles I've played in the past.
When Rayford is onscreen, it's always with Jason Clarke, who plays Rick Bowden. How was it working so closely with just one other person?
Every moment with Jason, to me, was my favorite part. The characters are such an unlikely pairing. If I wasn't in the movie and was watching it, I'd think, "This is such a weird duo, but I love it." We spent so much time together, and I got to know who he is as a person.
Despite the characters' very different positions in life, there's an undeniable connection. It seems that you gave each other a good amount of room to create.
For sure. I got to bounce ideas off of him. Having the freedom to create some of those moments gave us this space to bring our own ideas to it. I really enjoyed going to set every day, knowing it was going to be Jason and me and not knowing what magic was going to be created. I thrive in that kind of situation.
It's an interesting dynamic between you two — the way the characters bond defies expectations.
Yeah. That's what I love about it, that you have to dig beneath the surface to see there's more to Rick than Rayford thought. Rayford thinks Rick only sees him in one way, and as the story gets deeper, Rayford starts thinking, "Oh, wow, this person actually does care about me, and that's weird because people don't care about me outside of my family."
The scene Britt-Gibson hopes makes the Silk Road director's cut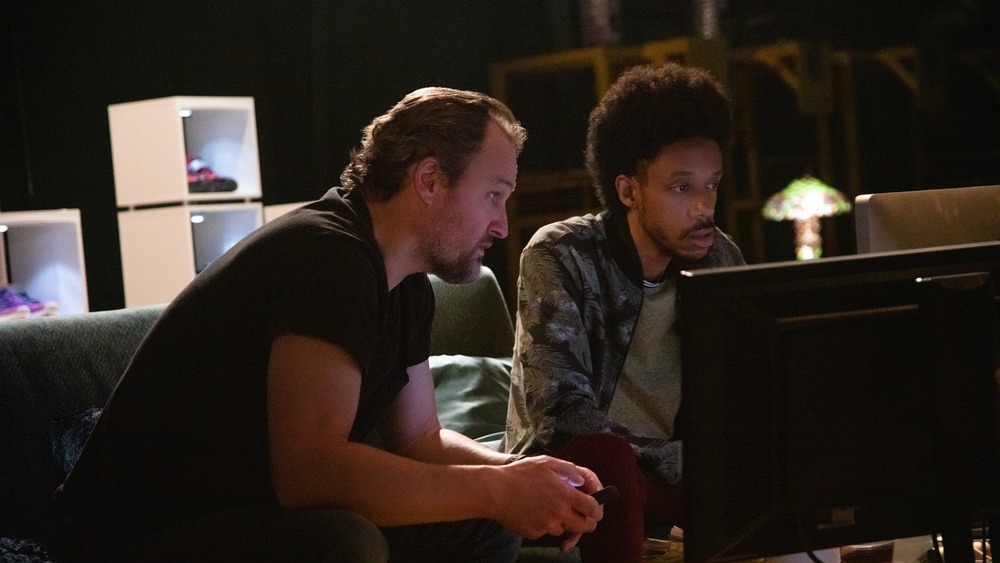 How did you come to be in Silk Road?
I got a call asking if I would be interested in being a part of it. I was familiar with the story because my brother, who's a screenwriter, had sent me the Rolling Stone piece about it a couple of years ago and was like, "Yo, this story is crazy, dude, this is going to be a movie one day." I read the story, and I was like, "Oh, there's no way this isn't going to be a movie." So when I got offered it, I instantly was taken back to the story. I met with Tiller (Russell), and after meeting him and seeing how dope he is and just how much it means to him and his vision for it, it was an easy decision for me to attach myself to it.
Are there any on-set moments that stand out as you look back on the experience?
There are so many. I just thoroughly enjoyed going to the set every day, and, again, I know I keep going back to how great it was working with Jason, but it was just so fun. There is a scene that got cut that is really hilarious. My character and Jason's character go into a bank, and we're trying to make this bitcoin money real. It was this very funny exchange with [our characters], a bank teller, and the bank manager. It was so funny — the rest of the crew working on the movie set were breaking from their roles. They were [saying], "Yo, we can't hold in our laughter right now," due to the lines we were saying. I'm going to make Tiller [Russell] release the director's cut at some point. I'm actually smiling now thinking about it, because it's so funny. But that's an extension of everything that you do see, which highlights that rapport with Jason and I. Every one of those moments was just so precious to me.
The future of HBO's Barry and working with Shaka King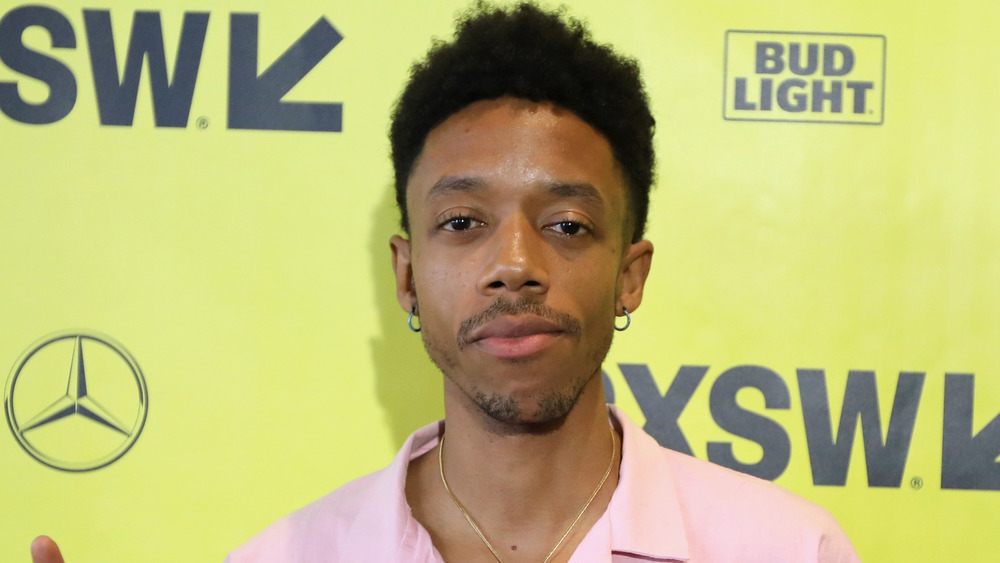 Diego Donamaria/Getty Images
Barry fans are anxious for a third season. Do you know when that's happening?
Well, we were supposed to be shooting around March of last year, but that sort of went by the wayside, so I don't have an exact date. I wish I did have a date. I do know that some very, very, very exciting things are going to happen in the third season. I'm holding on to a lot of secrets right now, but it's going to be amazing whenever it does happen. But we want to make sure we do it safely, because that's the most important thing right now — making sure everybody is safe and healthy and able to do it the proper way. Whenever that is possible, we will get that season, that third season, to everyone. I'm just as excited as everybody else.
That's show features a stellar ensemble cast. I bet you all have a great time together.
It's amazing and so much fun. You're talking about just going to a set where you're like, "Oh, I'm about to have a lot of fun today." We are all so close. Henry Winkler is so great. I call him Grandpa Wink. It's just a love fest. It's a bunch of incredibly insanely talented people who also genuinely care about each other, which makes it even more of an experience. We genuinely have a blast on that set. It's so much fun.
You have a number of great projects going on right now, Judas and the Black Messiah being one. It's getting great reviews. Did you know right off the bat that it would be a hit?
Absolutely. And not only because of how important the subject matter is and how important it is for the story to be told, but because I also knew whose hands it was in, that person being Shaka King. He's an incredible visionary, so when he's at the top of a project, it's a trickle-down effect. Then you have Daniel Kaluuya and LaKeith Stanfield as leads, and you know there's no way it can miss, not with those three. I knew immediately. I knew from the minute I was offered the role to the minute I got to the table read, "This is it; this is the one." It's just so beautiful to see the reaction and, more importantly, the conversations coming from it because they are so important. There are so many more conversations to be had, and it just feels like such a blessing to be a part of something so much bigger than me.
You are also in Fear Street, which hasn't been released yet. It's based on an R.L. Stine book. Can you say anything about that one?
I wish I knew what I could say about Fear Street. Our director Leigh Janiak is ridiculously talented and ridiculously cool, all the superlatives. Her attention to detail and her care for what she's making is outstanding. This world of R.L. Stine is one I wasn't very familiar with, and it has been really cool to tap into.