Sons Of Anarchy's Sergeant-At-Arms Rank Explained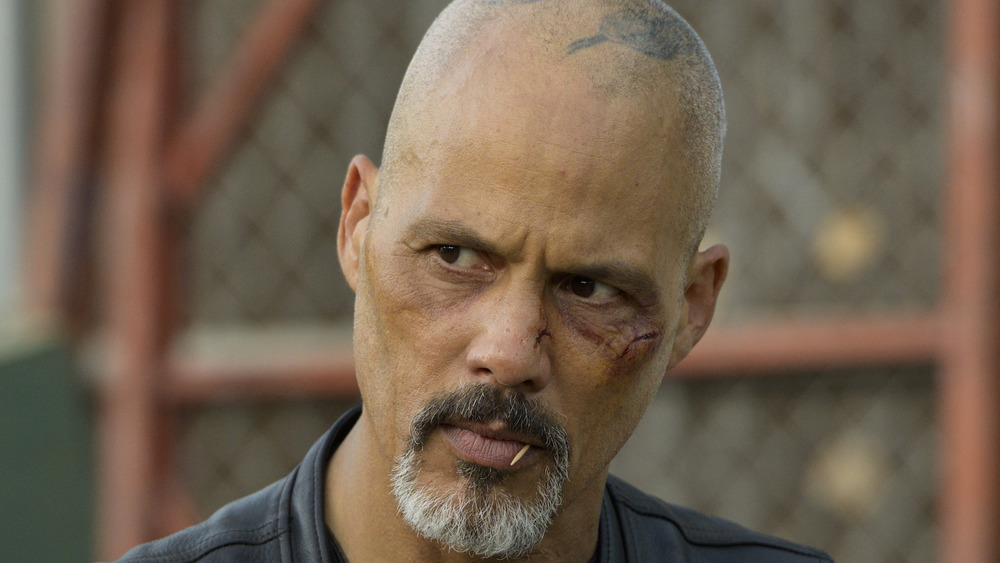 Prashant Gupta/FX
There are a number of ranks and positions within the Sons of Anarchy Motorcycle Club on FX's fan-favorite drama series Sons of Anarchy. Most of them are self-explanatory — you know what the role of the president is and probably vice president, too, which is the title Jax Teller (Charlie Hunnam) holds at the beginning of the show. But not every rank and job is quite so obvious. For instance, what is the role of the sergeant-at-arms?
Traditionally, a sergeant-at-arms is a person responsible for executing commands of leaders and preserving order. You'd find them at court or in legislative bodies, often protecting the king or doing business in his name. They serve a similar role within SAMCRO, too, acting as the president's right-hand man, doing his bidding, and protecting him from any possible threats. But he also keeps order at club meetings and acts as the head of security for the club.
Who were the sergeants-at-arms in Sons of Anarchy?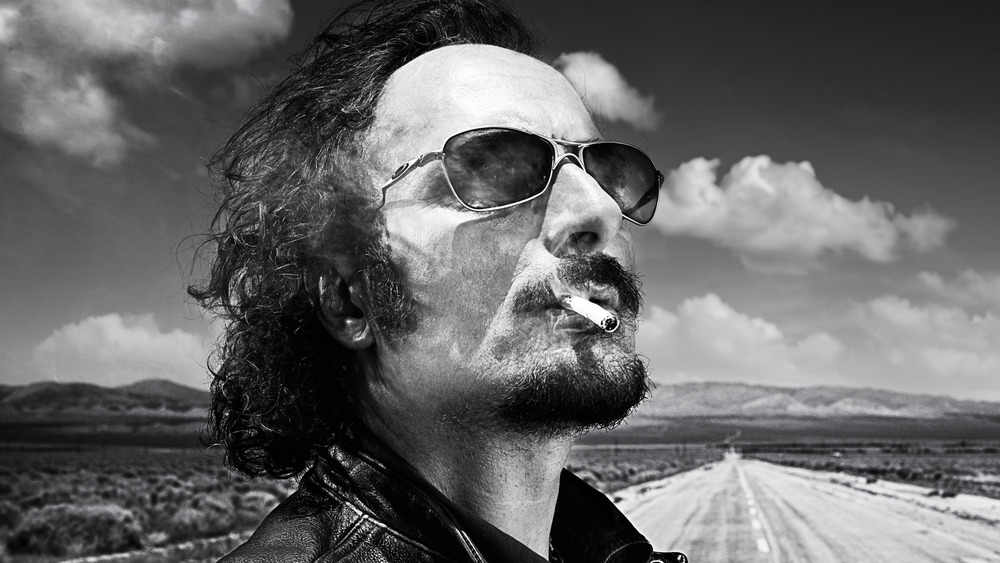 FX
The first person to hold the rank of sergeant-at-arms in SAMCRO was First 9 member Lenny Janowitz (Sonny Barger), who held the position prior to the events of the show, during the presidency of Jax's late father, John Teller. When the show debuted, however, the wild and unpredictable Tig Trager (Kim Coates) was serving as the sergeant-at-arms in Clay Morrow's (Ron Perlman) clubhouse. He was often seen carrying out Clay's business, such as when, in season 1, he agreed to kill Opie (Ryan Hurst) because he thought he was a rat and ended up killing Opie's wife, Donna (Sprague Grayden), instead. Tig eventually resigned from the position of sergeant-at-arms in season 4 after learning that Clay had beaten his wife, Gemma (Katey Sagal).
Under Jax's presidency, which began in season 5, Chibs Telford (Tommy Flanagan) became the club's sergeant-at-arms, a position he held until he was promoted to vice president after Bobby Munson (Mark Boone Junior) resigned from the position. It was at this point that Happy Lowman (David Labrava), a former Nomad known for his violent nature, became SAMCRO's sergeant-at-arms. He held the position until the end of the show and was still serving in that role when the character appeared on Mayans M.C., the Sons of Anarchy's spin-off.