The Hilarious Reaction David Fincher Had To Losing At The Golden Globes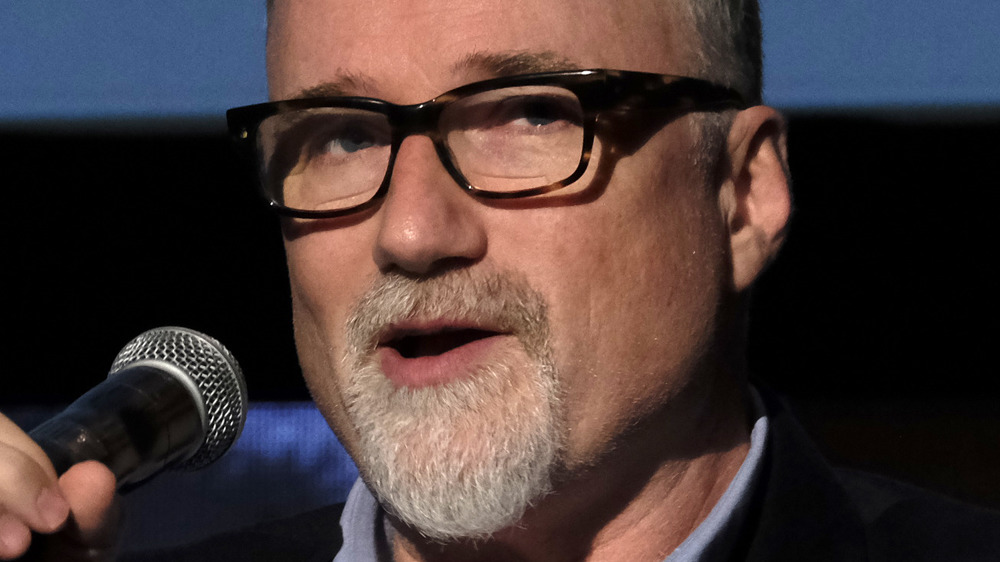 Frazer Harrison/Getty Images
How do you react when you lose an award in front of the whole world? You could act gracious. You could act upset. You could try to be gracious while unfortunately being unable to hide how disappointed you are. Or you could have the hilarious reaction that Mank's director, David Fincher, had at the 2021 Golden Globe Awards.
Along with other nominees for the Golden Globe for Best Screenplay in a Motion Picture, Fincher appeared remotely for the award announcement. Technically speaking, it wasn't David Fincher who was nominated. Instead, it was his late father, Jack Fincher, who earned the nod for writing Mank, the biographical drama about Citizen Kane screenwriter Herman J. Mankiewicz. Instead of Mank, however, the Best Screenplay award went to Aaron Sorkin for Netflix's historical legal drama, The Trial of the Chicago 7.
As the news dropped and the applause started, Fincher didn't look upset. As writer Mark Ryan noted on Twitter, Fincher smiled at the camera, raised a shot glass in a toast, and — inspiring everyone who noticed to laugh — downed the drink.  
David Fincher's Golden Globes toast seemed funny, but it may have been for more than a laugh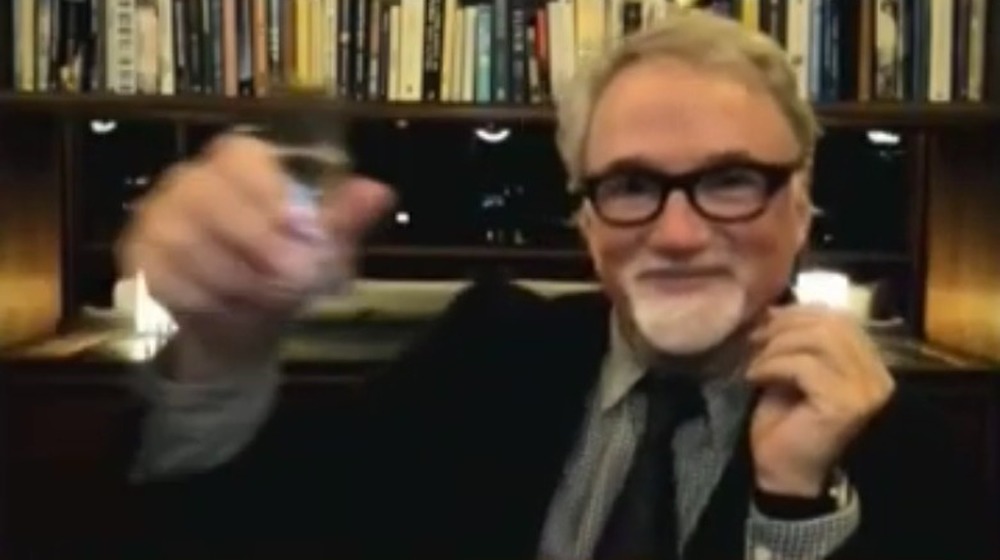 Social media reacted quickly to Fincher's losing shot. Entertainment website Decider quickly checked to see if they were the only ones who noticed it, Mapa Acosta called Fincher's reaction "a mood," and Twitter user @slytherinus asked "HOW???" anyone could possibly not love Fincher after the shot. 
But there's a good chance that — as much as it understandably entertained plenty of viewers — Fincher's toast wasn't played for laughs. Fincher's father, Jack Fincher, was nominated posthumously for the Golden Globe, and as a number of Twitter users speculated, it seems likely that the toast was meant for his absent dad.
According to Deadline, the film that became Mank was originally meant to start production in the late '90s. It was David Fincher's next planned project after his 1997 film The Game, and the since-disgraced actor Kevin Spacey was attached to play the title role. Unfortunately, the project collapsed because of disagreements over David Fincher's insistence that the film be shot in black and white. Sadly, the elder Fincher passed away in 2003 — too soon to see his script realized by his son.