Captain Marvel Won't Get A Director Until 2017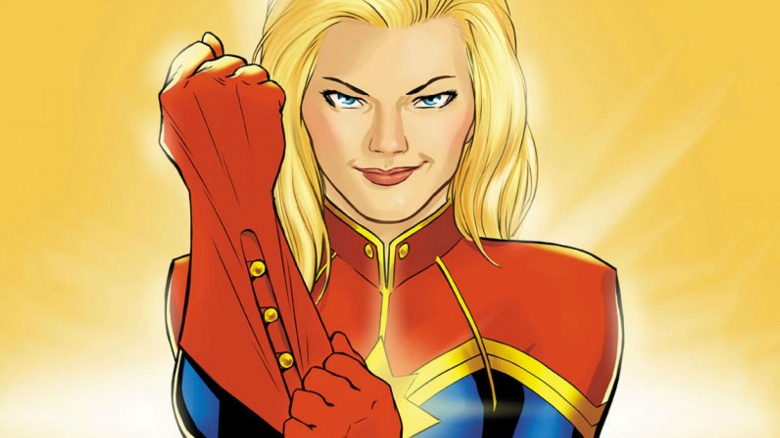 Although things are moving right along with the upcoming Captain Marvel movie, it sounds like producers won't decide on a director until next year.
According to Variety film reporter Justin Kroll, the studio will receive the first script treatment soon, but meetings with potential directors won't begin until early 2017. Of course, that's just a couple weeks away at this point, but it's worth noting that Marvel Studios head Kevin Feige previously told Vulture that he expected to have a director in place by the end of 2016.
Back in October, Feige said, "We've been meeting amazing filmmakers, but often the way we work, as was the case on Doctor Strange and most of our movies, is that we have a... I don't want to say a 'road map,' but we have a general view of what the movie is. Then we meet with filmmakers and share that with them and then they pitch it back to us in a better fashion."
Brie Larson is set to play Captain Marvel, and Feige said the character will be "by far the strongest" in the Marvel Cinematic Universe. But we'll have to wait a while to see. The movie isn't expected to arrive until 2019.
While we wait, find out why producers went with Larson for the role.