Why The Walking Dead Turned Down Dave Bautista's Offer To Play A Walker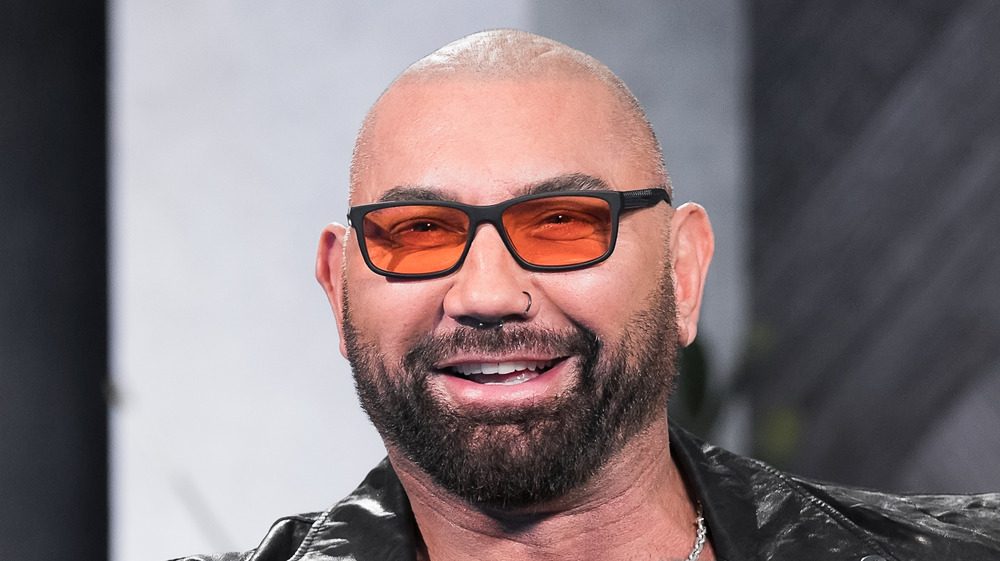 Rich Polk/Getty Images
AMC's pop culture mainstay, The Walking Dead, has done a lot over the course of its nearly 11 years on cable television. It has secured multiple awards, including two Primetime Emmys, launched a handful of spin-offs, with more on the way, and has cemented itself as one of the 2010s' most influential programs. A major reason for this success is the outstanding ensemble cast that has shifted and changed greatly over the years. Names like Andrew Lincoln, who plays Rick Grimes, and Danai Gurira, the actor behind Michonne, have taken their careers to the next level thanks to their TWD tenures.
For as beloved as the main crew is, the numerous Walking Dead celebrity cameos never fail to take the spotlight. Appearances from the likes of Johnny Depp (in a roundabout way), Chris Hardwick, Sam Witwer of Star Wars: The Force Unleashed fame, and more helped boost the show's must-see-TV factor now and again. However, not everyone who wants to drop by for an episode gets their wish granted. Take Guardians of the Galaxy star Dave Bautista for example, who tried to secure his spot on the zombie cast list to no avail. Here's why the minds behind The Walking Dead turned him down.
Dave Bautista was too big to be a Walker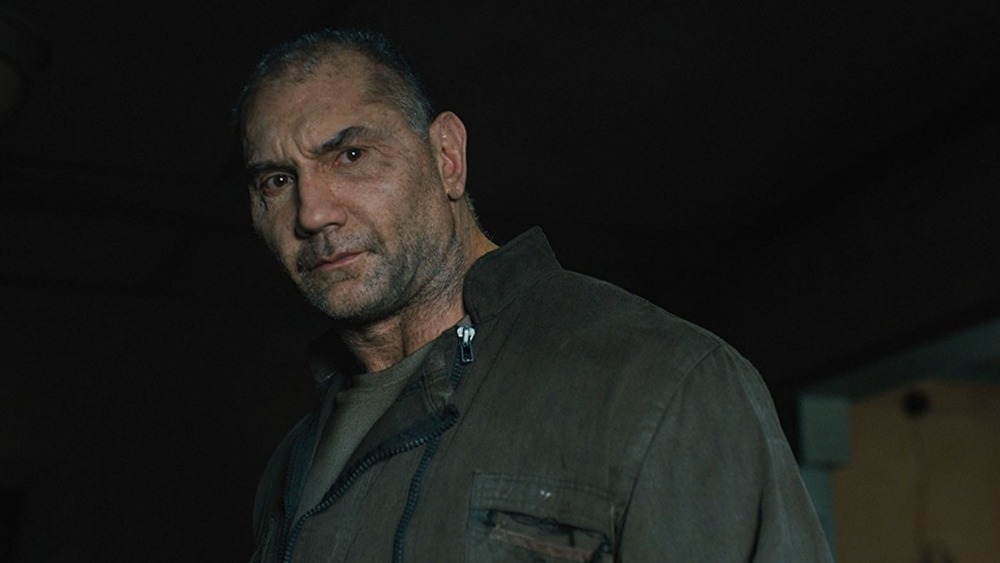 Warner Bros. Pictures
A longtime fan of the zombie genre, Dave Bautista told Empire about his unsuccessful attempts to join the Walking Dead team. "I'm a zombie fan, I tried to get on Walking Dead for years. I said I would come and play a zombie for free, but they said, 'You're too big!'" Having spent years of his life dominating the ring in the WWE, Bautista was used to his large frame being an asset as opposed to a hindrance. In other acting roles, it hadn't caused a problem. But, to become a walker, it was less than ideal. Standing at around 6 feet, 3 inches and weighing in at around 260 pounds would make Bautista stick out like a sore thumb.
Even though his Walking Dead dreams have been dashed for the time being, Dave Bautista is about to make a splash in the zombie world all the same. He stars in Justice League director Zack Snyder's upcoming heist film, Army of the Dead. Bautista plays Scott Ward, alongside Ella Purnell's Kate Ward, Hiroyuki Sanada's Hunter Bly, Ana de la Reguera's Cruz, and more. The group plan to rob a Las Vegas casino in the middle of a zombie outbreak. The film hits Netflix on May 21, 2021, finally allowing Bautista to add a zombie-centric project to his ever-expanding filmography.