The Real Reason Andrew Lincoln Regrets Leaving The Walking Dead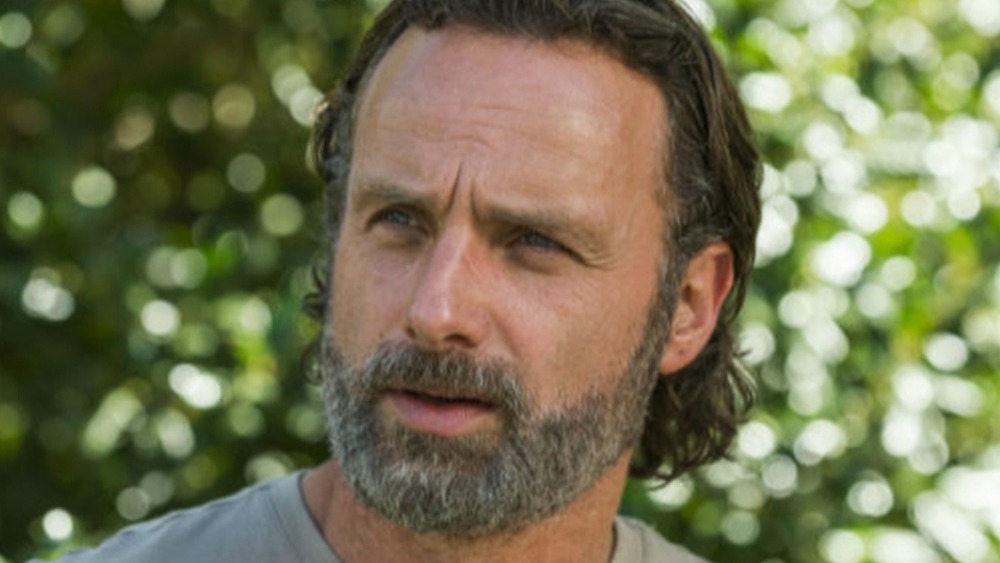 AMC
While The Walking Dead began as an episodic jaunt through the zombie apocalypse, it quickly grew into a pop-culture juggernaut in no time flat. The AMC original put the spotlight on the survivors of the outbreak, adding drama to a traditionally campy and horror-based subgenre of media. This approach helped spawn some of the most recognizable television characters to ever exist, be them good or evil. The likes of Daryl Dixon (Norman Reedus) and the treacherous Negan (Jeffrey Dean Morgan) have no shortage of fans, however, its indisputable that the real cornerstone of the series' lengthy cast list is former Deputy of King's County Sherriff's Department, Rick Grimes.
Portrayed throughout his entire TWD run by Andrew Lincoln, the showrunners established Grimes early on as the program's main protagonist. Whether he was setting out to find his wife, Lori (Sarah Wayne Callies), and their son, Carl (Chandler Riggs), or supervising the West Georgia Correctional Facility he and his group called home, he asserted himself as a natural leader. As a result of his prominence and relatively admirable moral code, he became a fan favorite over the course of his impressive nine seasons on the show. Naturally, this made it all the more difficult for audiences to say goodbye to him when Andrew Lincoln departed The Walking Dead in 2018 — a decision he regrets for one major reason.
Andrew Lincoln's kids miss visiting Georgia for Walking Dead filming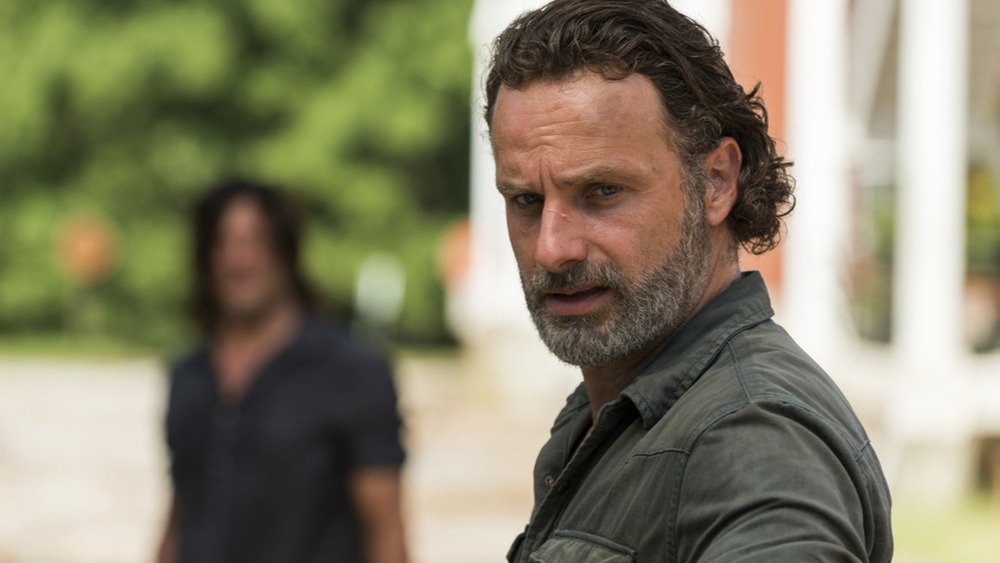 AMC
Rick Grimes' final Walking Dead appearance came in the season 9 finale, "What Comes After," where Anne (Pollyanna McIntosh) puts his wounded body in a mysterious helicopter that took him to a still unknown location. This scene worked to set-up the impending Walking Dead movie trilogy starring Andrew Lincoln in his iconic role, presumably set far and away from the TWD television show. With his work on it complete, he had no reason to return to its Georgia-based filming locations, which elicited some unexpected frustration from his children. This prompted him to sarcastically call his departure "a terrible decision" back in December of 2020.
"I mean, the connection that we have to the land, to the place, to the people. Arthur — my 10-year-old son — won't let me take a job unless it's in Georgia now," he said with a laugh, during a virtual Walking Dead reunion for the Georgia Senate Victory Fund (via CinemaBlend). "He just misses it. He goes, 'Take me back there!' I came back home for the kids, and now they're sick of me, and I wish I'd never left." Lincoln, who was born in London and grew up in Somerset, England, spent nearly a decade traveling back and forth from home to Georgia to work his magic as Rick Grimes. Could his children's outcry lead to an impromptu appearance or two in The Walking Dead's upcoming final season? Time will tell, but, one thing is for sure: the show hasn't been the same without him.