WandaVision's Cinematographer Reveals Which Marvel Comics Helped Craft The Series' Look - Exclusive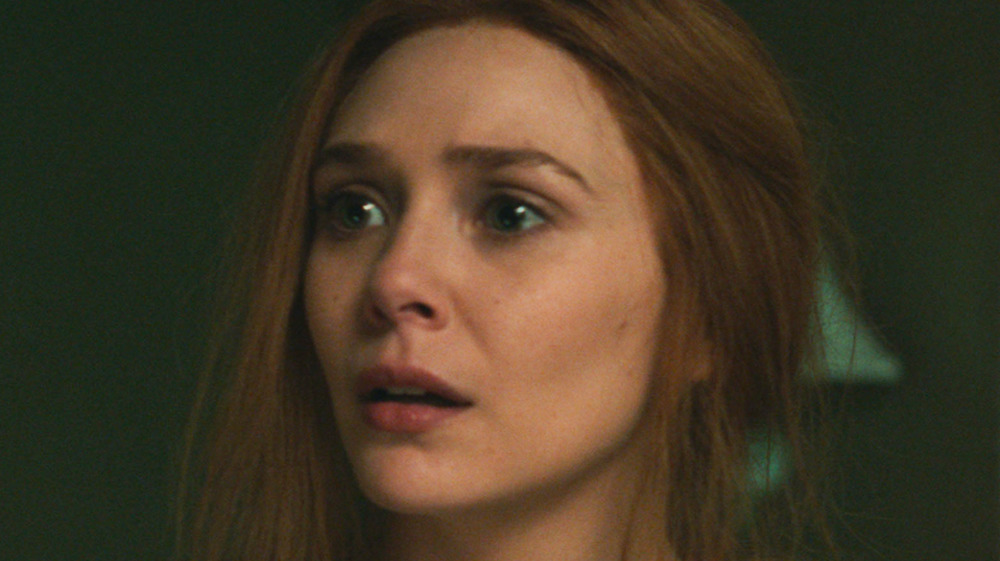 Marvel Studios/Disney+
When it came to enormous task of shooting Marvel Studios' debut series on Disney+, WandaVision, acclaimed cinematographer Jess Hall knew he had plenty of hours of viewing the Marvel Cinematic Universe to familiarize himself with to help properly connect the series to its cinematic predecessors. But, as it turns out, Hall's research into the Marvel comic books concerning Wanda Maximoff and Vision was just as — if not more — important to the series since WandaVision is introducing characters never before seen in the live-action realm.
As such, Hall ventured into Marvel Comics' rich storylines about Wanda and Vision, examining the 2005 works of Brian Michael Bendis and the 2018 words of writer Tom King, among others. "I had a good look at them and looked at a lot of different issues," Hall shared with Looper in an exclusive interview. "Certainly, there were ones that really resonated with me. [...] There's The Vision, Tom King's work, which plugs the couple in American suburbia, but also House of M is really critical to understanding Wanda and her place within the Avengers."
Taking flight with Scarlet Witch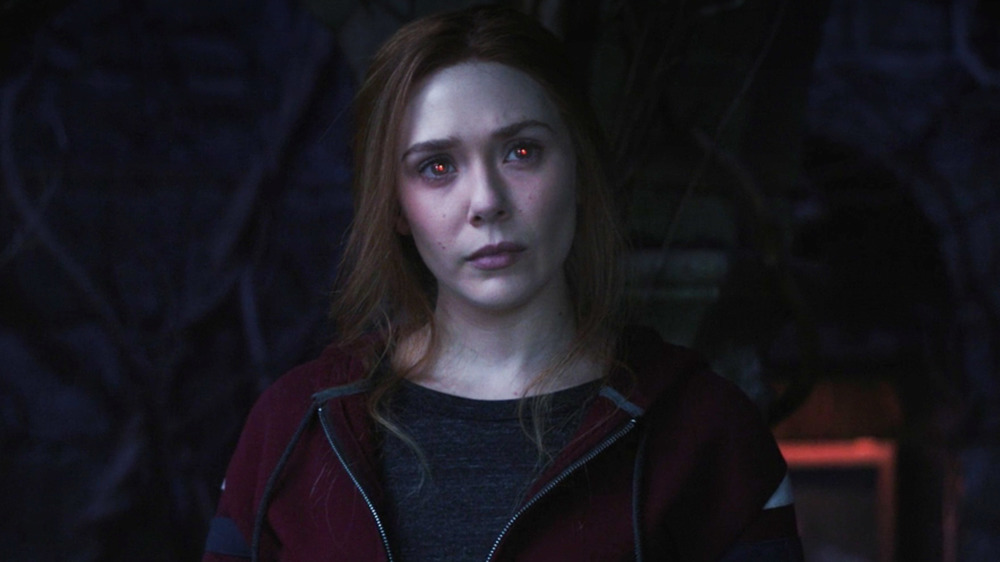 Marvel Studios/Disney+
Not resting on his laurels, Hall also dug into the 2016 Scarlet Witch comics by writer James Robinson. "The Final Hex [Scarlet Witch, Vol. 3] was another one [I researched as well as] Witches' Road [Scarlet Witch, Vol. 1]. That they all kind of played their part," Hall said. "I think assimilating that visual language of those characters and getting a little bit more depth on them was really important going into WandaVision."
Naturally, Hall told Looper that he also concentrated heavily on what Elizabeth Olsen and Paul Bettany previously brought to the MCU as their romance developed, and what they're now bringing to the Westview Anomaly as a couple in turmoil as they encounter famed Marvel Comics villain Agatha Harkness, formerly known as Agnes the nosy neighbor (Kathryn Hahn).
"One of the things which I really held onto when I went into WandaVision was, coming out of the movies, the relationship between Elizabeth Olsen and Paul Bettany, Wanda and Vision. I was really touched by their scenes in Age of Ultron and [Infinity War]," Hall recalled. "I thought, 'These are two fantastic dramatic actors.' Those scenes definitely resonated with me, and I thought, 'Okay, there's a real opportunity here to kind of bridge the gap between kind of drama, action, sci-fi and something that could really work with these two actors.'"
New episodes of WandaVision drop every Friday on Disney+.