The Guardians Of The Galaxy Scene That Caused James Gunn To Shut Down Production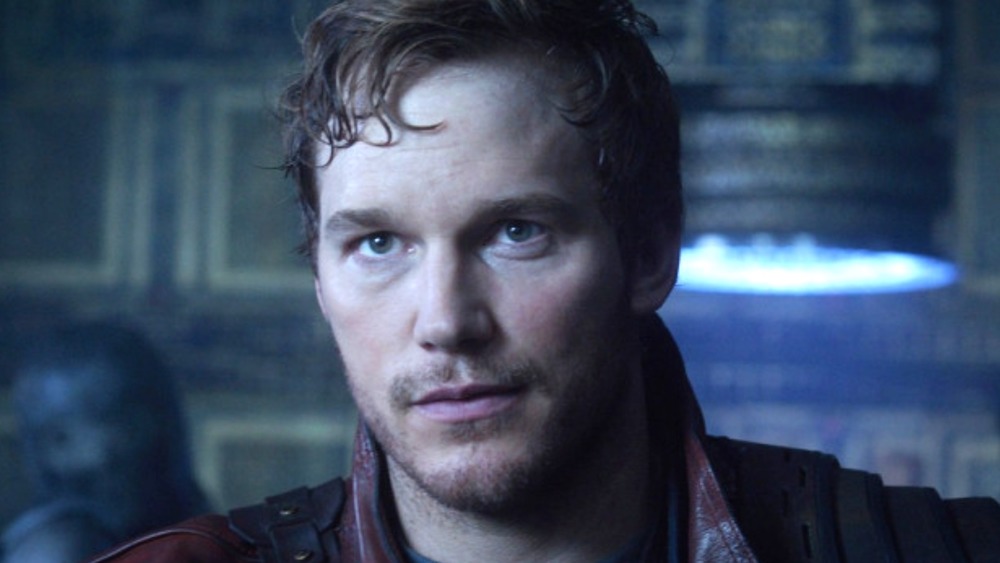 Marvel Studios/Disney
Guardians of the Galaxy is a film that seems to have it all. It's comes with a great soundtrack, great casting, and really cool special effects. As a standalone, Guardians includes non-stop action and budding, but dysfunctional friendships, but in the Marvel Cinematic Universe, it's a pivotal piece to the overall picture. The movie was an absolute smash, taking a relatively obscure dark horse Marvel property to become the highest-grossing film of 2014 (via TIME) and catapulting James Gunn — then best-known for 2006's horror-slug film Slither — to the pinnacle of comic-book adaptation directors. Gunn wrote and directed the even-more-successful follow-up, Guardians of the Galaxy: Vol. 2 and is signed on to helm the third film.
There are very few errors in Guardians, but when one Twitter user asked Gunn if there was a moment that didn't sit right with him in a movie, he delivered and explained a certain scene in the middle of the film caused him to shut down production for a rewrite.
James Gunn rewrote the Footloose scene in Guardians of the Galaxy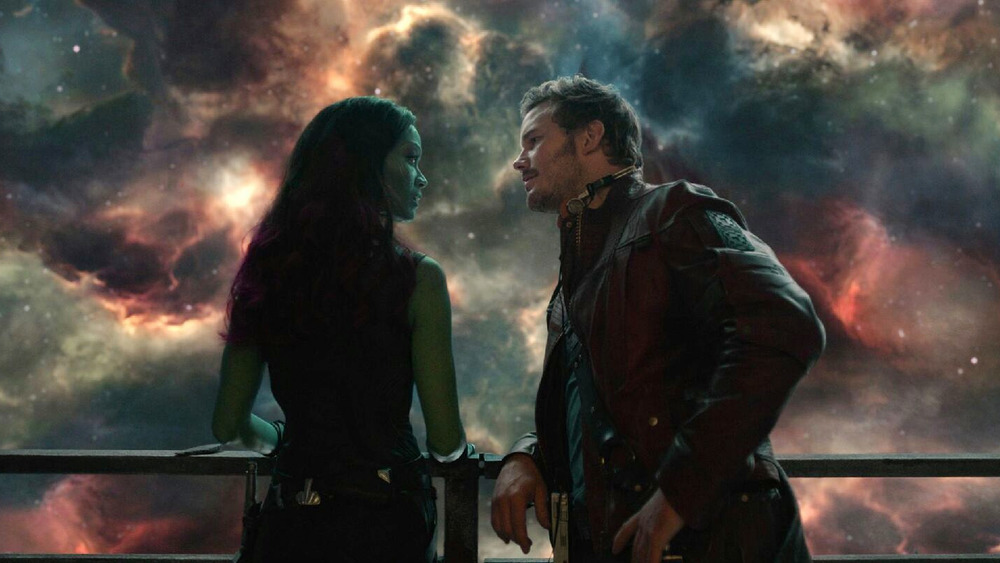 Marvel Studios/Disney
James Gunn answered questions about a few of his movies via Twitter, including Slither and Tromeo and Juliet, but of course, the standout mention was Guardians of the Galaxy. Gunn revealed that, when he wasn't satisfied with how a certain scene was playing out, he decided to stop production. "In GotG when Quill & Gamora were on the balcony talking the scene (discussing Footloose), which read okay, was not working. I knew it wasn't working so I shut down for an hour and rewrote the scene." 
It's a good thing he did, because they nailed the result after Gunn rewrote it. And this was an important scene for Gamora and Quill, because it highlights of potential of their relationship, and what it turned into. It was the first time Gamora really dropped her guard with Quill by talking about her parents' deaths on her homeworld. Quill, in turn, shared his own vulnerability in explaining that he'd risk his life for his WalkMan because it connected him to his mother. This was a pivotal starting point for their shared (unspoken) love for one another, which progressed in Guardians Vol. 2, and Avengers: Infinity War.